Crystal Cruises Announces Bahamas Resident Special for Luxury Bahamas Escapes Voyages aboard Crystal Serenity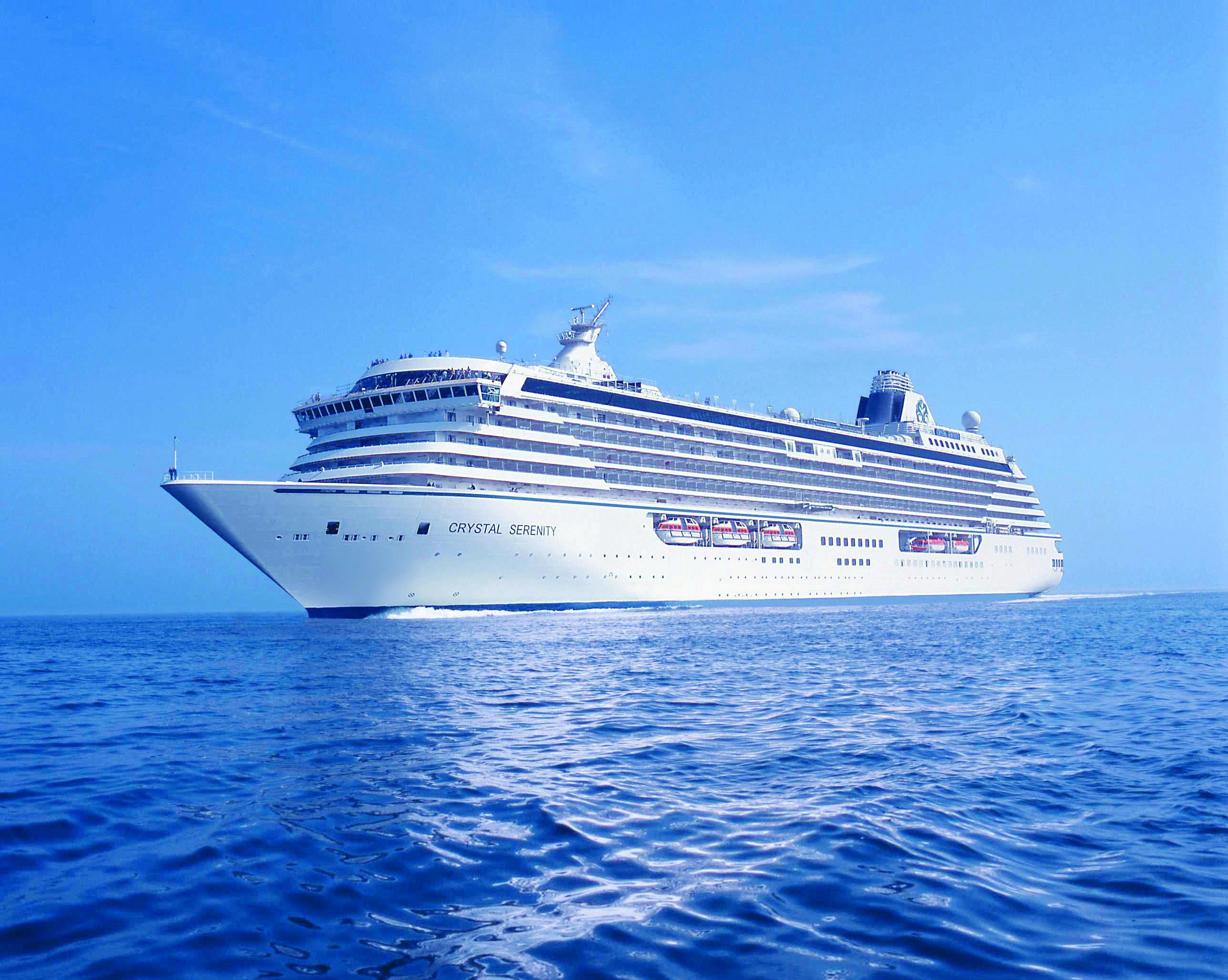 Miami, July 8, 2021 – Today, Crystal Cruises has announced a Bahamas Resident Special for its Luxury Bahamas Escapes voyages, inviting residents of The Bahamas to enjoy special reduced pricing starting at just $999 on the line's all-inclusive seven-night cruises from Nassau and Bimini featuring a unique all-Bahamian itinerary. Voyages will offer guests the chance to experience luxury cruising close-to-home and to explore the pristine beaches, secluded beauty and natural wonders of the Out Islands.
Crystal recently celebrated the relaunch of its cruise operation from Nassau on July 3, 2021 aboard flagship Crystal Serenity and will now homeport in The Bahamas with departures from Nassau and Bimini. The all-suite Crystal Serenity will depart round-trip from Nassau every Saturday and round-trip from Bimini every Sunday from July through November 7, 2021, on its series of seven-night Bahamas Escapes exploring the "Out Islands" also knowns as the "Family Islands" with calls in Great Exuma, San Salvador and Long Island. Exclusive enclaves of pristine natural beauty, the Out Islands feature gorgeous beaches, incredible ocean reefs for snorkeling and diving, and a relaxed vibe all their own. 
"We are delighted to be in The Bahamas for our Bahamas Escapes voyages and when we heard that the Family Islands featured on our itinerary were places even many Bahamian residents had not yet explored, we thought it would be the perfect opportunity to offer them a new and unique luxury travel experience close to home," said Carmen Roig, senior vice president, marketing and sales for Crystal. "The ability to explore a number of these spectacular islands on one voyage makes it a rare and special experience that we are thrilled to be able to offer the residents of The Bahamas."
The Bahamas Resident Special for Crystal's Luxury Bahamas Escapes invites Bahamian residents to take advantage of special pricing on select cruises including Ocean View Staterooms starting at $1,314, Verandah Suites at $1,814, and Penthouse or Seabreeze Penthouse Suites prices at $3,314. Cruise fares are per person, based on double occupancy and include port taxes and fees. Crystal Cruises requires all guests to be fully inoculated with a COVID-19 vaccine at least 14 days prior to boarding any Crystal ship as part of its Crystal Clean+ measures.
Crystal Serenity is one of the most elite vessels in ocean cruising, catering to a smaller and more exclusive complement of guests for a more sustainable and luxury guest experience. The ship is sailing in The Bahamas at a reduced capacity, increasing its social spaciousness. The all-inclusive experience offers award-winning entertainment; diverse enrichment options; globally-inspired dining, including Nobu Matsuhisa's only seagoing restaurants; unlimited pours of fine wines, beers and premium spirits and an unwavering standard of genuine, personal service for each guest underscores the Crystal difference.
Through the Crystal Pristine program, Crystal maintains a commitment to following, and in some instances exceeding, worldwide environmental regulations and preserving the beauty of the oceans in which Crystal ships travel. In fact, the company was recently awarded the Blue Circle Award from the Port of Vancouver, which acknowledges cruise lines that voluntarily implement sustainability measures and practices that go above and beyond those required by port regulations.
About Crystal
Only the world-renowned Crystal Experience offers an unwavering, unparalleled standard of excellence and luxury across four distinct cruising options: Crystal Cruises, the World's Most Awarded Luxury Cruise Line; Crystal River Cruises, the World's Most Luxurious River Cruise Line; Crystal Yacht Cruises, offering boutique luxury and bold adventure in the world's most elite harbors; and Crystal Expedition Cruises, taking Crystal's acclaimed elegance to the farthest reaches of the world. Crystal has been recognized with top honors in the Condé Nast Traveler Readers' Choice Awards for a record 27 years including, in 2019, for Best Medium-Ship Cruise Line for Crystal Cruises, Best Small-Ship Cruise Line for Crystal Yacht Cruises and Best River Cruise Line for Crystal River Cruises. Crystal was also voted "World's Best" by the readers of Travel + Leisure for 24 years, including, in 2017 and 2020, Best River Cruise Line for Crystal River Cruises; and won "Cruise Line of the Year" and "Most Luxurious Guest Experience" by Virtuoso for 2018 & 2019. Crystal is proud to be a platinum partner of the advisors of ASTA.
For more information and Crystal reservations, contact a travel advisor, call 888.799.2437, or visit www.crystalcruises.com. Join the hundreds of thousands who subscribe to the Crystal Insider blog, follow Crystal Cruises' Facebook page; @crystalcruises on Twitter and Instagram; @crystalrivercruises on Instagram; and engage in the conversation with #crystalcruises, #crystalrivercruises and #WhereLuxuryisPersonal.
###
MEDIA CONTACTS:        
Susan Robison or Vanessa Rodriguez
Crystal Global Public Relations              
(310) 203-4305; mediarelations@crystalcruises.com