Caribbean Muzik Festival to commemorate Nassau Accord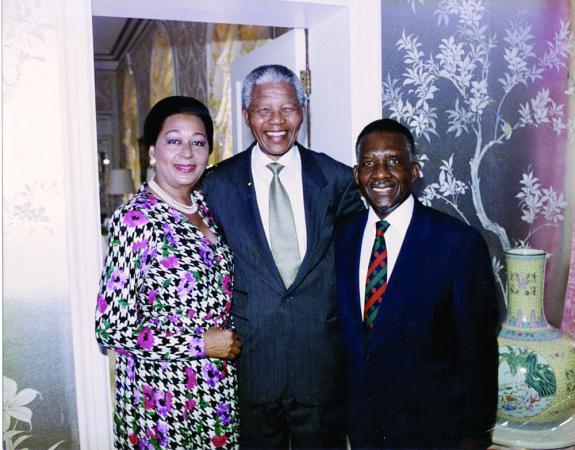 Tourism officials announce plans for 30th anniversary
Nassau, Bahamas: The Bahamas Ministry of Tourism has signed on as the host sponsor of the Caribbean Muzik Festival, which will this year commemorate a momentous milestone in the history of The Bahamas.
The occasion also marks the 30th anniversary of the Nassau Accord, hailed as the key step toward ending apartheid in South Africa and securing South African anti-apartheid revolutionary Nelson Mandela's release from prison.

It was during the historic 1985 Commonwealth Heads of Government Meeting (CHOGM) in The Bahamas that the landmark Nassau Accord was established. The package of sanctions and inducements increased pressure on the South African government to dismantle its system of racial segregation.
On October 20 1985, Commonwealth leaders gathered in Nassau to sign the accord. Sir Lynden Pindling, who was chairman of CHOGM at the time, led the charge. Sir Lynden is credited for persuading the majority of heads of senior Commonwealth members to support the position.

Sir Lynden Pindling was appointed to the Eminent Persons Group, which was established by the CHOGM. The EPG visited South Africa in 1986 and reported on the situation there, reinforcing the call for sanctions against South Africa.

Bahamas Minister of Tourism Hon. Obie Wilchcombe said this amazing story is an important component of the country's history, as well as its cultural heritage tourism offering.

"This part of our history alone should make us proud to be Bahamians and cause people to want to come to Nassau just to see where this historic accord was signed. It is safe to say that the journey to Nelson Mandela's freedom, and the beginning of a revolutionary shift in South Africa started right here in The Bahamas," Minister Wilchcombe said.

"We also want to take this opportunity to celebrate the spirit of freedom, equality, and friendship with our Commonwealth and Caribbean brothers and sisters. What better way to do that than through our music and our rich cultural expression?"

Caribbean Muzik Festival has dedicated the opening night of the four-day festival to the celebration of Bahamian history and culture. Organizers will also highlight The Bahamas' ties to South Africa. Along with several talented Bahamian acts, the South African Soweto Gospel Choir will perform at the commemoration on October 28.
A Living Legend award will also be presented to South African musician Masekela. Other Living Legend awardees are Ronnie Butler (Bahamas), Jimmy Cliff (Jamaica), Omara Portuondo (Cuba), Emile Straker (Barbados), and McCartha "Calypso Rose" Sandy-Lewis (Trinidad and Tobago).

Several dignitaries from South Africa and other Commonwealth countries have been invited to attend the event.
More details on the commemoration will follow in the coming weeks.