Back to top
California Couple Has 'Birds of Paradise Wedding' In Inagua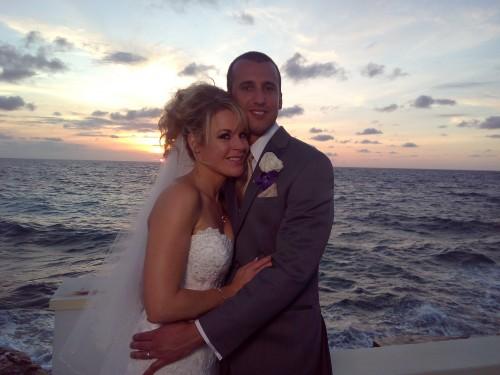 For Roth Johnson and Sheri Smith of California, white and pink was the color theme of their paradise wedding. Inagua's 80,000 local flamingo natives helped celebrate the couple's wedding and make for an unforgettable experience. As their hearts took flight as husband and wife, so did the flamingos. Boundless natural beauty and tranquility that only Inagua can offer, will remain as enchanting as their wedding day for the rest of their lives.
Inagua's "Birds of Paradise" wedding, that took place at Island Ocean Villas on Inagua, for the California couple, was only one of 16 weddings that took place simultaneously on 16 Islands in The Bahamas.
The major bridal promotion launched by The Bahamas Ministry of Tourism, provided visibility and created awareness of the country as a premiere weddings and honeymoon destination. Couples looking for a wedding, honeymoon or anniversary destination can choose from 16 unique and exciting locations within the 700 Island archipelagic chain, as was successfully demonstrated by the multi-destination promotion.
The 16 Weddings, 16 Islands, One Priceless Day wedding promotion provided the 16 couples with air travel, accommodations and meals first to Nassau Bahamas and then on to one of 16 Islands in The Bahamas.
The Bahamas Ministry of Tourism in conjunction with Steven Singer Jewelers, Mon Cheri, 1.800mytuxe.com, made arrangements to provide the wedding rings, bridal gowns, the grooms' tuxedos respectively. Couples also received as part of the wedding package – wedding cakes, bridal bouquets, décor for the signature weddings ceremonies, rehearsel dinners and the actual wedding reception – each of the uniquely different ceremonies was coordinated by the couples' wedding consultant. The fortunate couples enjoyed the diversity, the beauty, the charm and distinct characters, flavors and cultures of each of their personal Bahamian nuptial.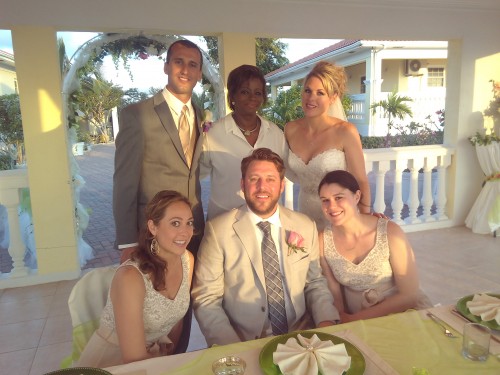 The Bahamas' Minister of Tourism, The Hon. Obie Wilchcombe thanked the participants saying, "While you have been a part of a promotion, the truth is we are sincere about sharing with you who we are and what we do. We want to share with you all that God has created for us and we want you to feel that you are a part of the family," he said. "And so having you in The Bahamas to share such an important part of your life is truly significant. And we believe that events such as these will go down in history in helping us to define The Bahamas as the Romance Capital, particularly in a world where tourism is fast becoming the number one industry."
Director General of Tourism, Joy Jibrilu also thanked the participants and invited them to return to The Bahamas. "What I would like to do is ask each of you to come back in future years and visit the 16 islands that have been part of this history making initiative," she said.
16 Islands Weddings partners also include MasterCard®; Hope Town Harbour Lodge, The Abacos; Acklins Island Lodge, Acklins; Kamalame Cay, Andros; Resort World Bimini, Bimini; Pigeon Cay Resort, Cat Island; Tranquility on The Bay, Crooked Island; Pineapple Fields, Eleuthera; Valentines Resort, Harbour Island; Sandals Emerald Bay, Exuma; Inagua Ocean Villas, Inagua; Stella Maris Resort; Long Island; Riding Rock, San Salvador; Grand Lucayan, Grand Bahama; Hilton Hotel Nassau and Atlantis Paradise Island.