Balearia's Newest Vessel 'Bahama Mama' Begins Service To Freeport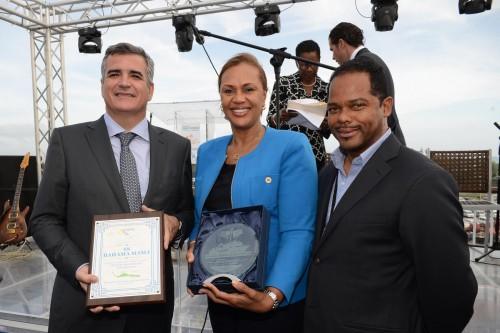 FREEPORT, Grand Bahama Island – Over 100 special invited guests from throughout the travel and tourism industry recently climbed onboard the luxurious Balearia Bahamas Express' newest addition "Bahama Mama", which now sails from South Florida to Grand Bahama year round.
The state-of-the-art, 1,000-passenger capacity vessel had its inauguration ceremony at the Freeport Harbour.
Impressed with the service of the new vessel, Director General of the Ministry of Tourism, Joy Jibrilu said, "This brand new ship will cut the time it takes to ferry passengers between us in half signifying a most outstanding performance.
"With travel amenities that rival those of cruise ships, some 300,000 passengers annually, will bask in the luxury of this phenomenal ship."
The vessel will sail between Ft. Lauderdale and Grand Bahama Island.
Ms. Jibrilu said the Ministry of Tourism will also increase investment in South Florida to promote Grand Bahama.
The ministry has dedicated $3 million towards this effort.
"This campaign will be specific to the market and will help to improve awareness and showcase the vastness of events available to all visiting Grand Bahama Island," she said.
"As I understand it, Balearia will also be participating in this co-op advertising campaign for many of our planned deliverables.  With such a collection of talented minds, it's sure to be marvelous success."
Earlier last year, Balearia Bahama Express – in partnership with the Ministry of Tourism – created a strategy for deciding on the name of the new vessel.
This project was taken into the local primary schools and out of the entire pool of submissions, winner Mickayla Lewis along with three runners up, all received round trip tickets onboard the vessel.
The ceremony climaxed with a plaque exchange between Balearia Chairman, Adolfo Utor and the Bahamas Ministry of Tourism, signifying a continued partnership, with a service agenda focused on the revitalization of Grand Bahama's Tourism economy.
Related Stories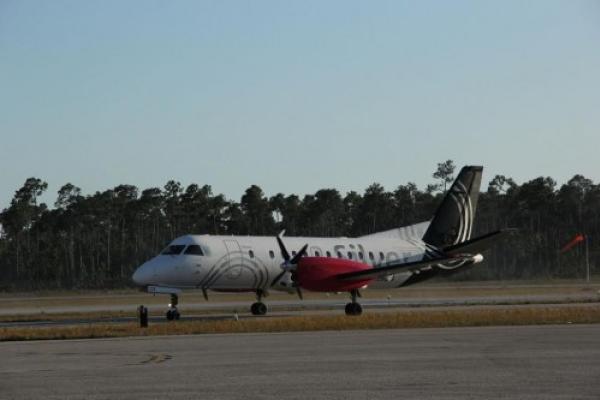 New flights to Marsh Harbour, North Eleuthera, and Freeport
VIDEO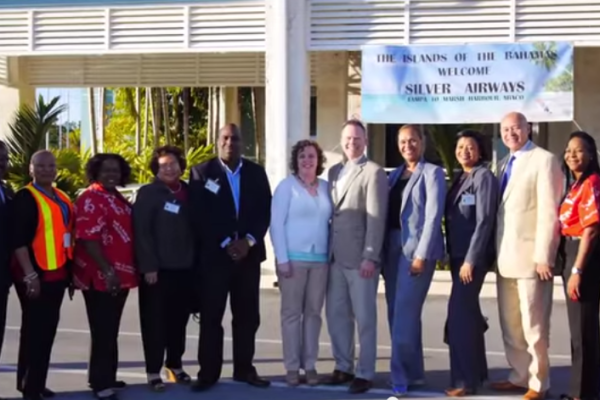 17 February 2015 - Silver Airways increases airlift into Abaco with the introduction of its Tampa flight to Marsh Harbour.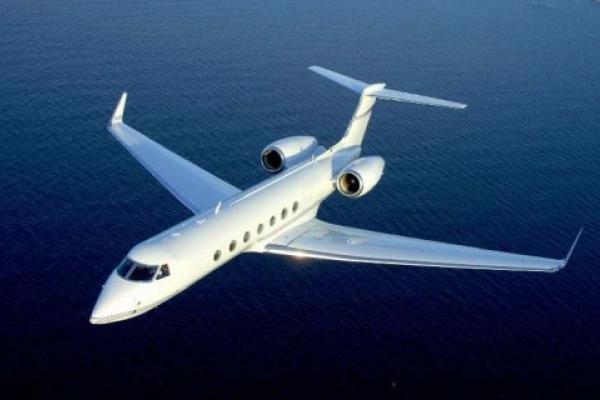 The Bahamas was recently declared number one in private aviation beating out regional competitors like St. Barts, St. Martins and Turks and Caicos and banking in almost $300 million.