Bahamian Music and Heritage Festival Returns To Exuma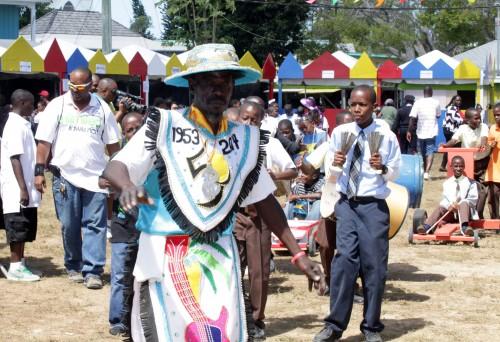 Domestic Tourism will get a major boost this month as Ministry of Tourism officials are preparing to host the Bahamian Music and Heritage Festival in George Town, Exuma.
The event, which is scheduled for March 12-14, is going on its 11th year.
Its theme this year is "Celebrating The Islands of The Bahamas".
Bahamian Music and Heritage Festival has various activities like educational storytelling, poetry readings, Bahamian history corner, arts and crafts, Bahamian dance lessons, sugar cane peeling, onion peeling and conch eating contests and culinary and bartending competitions.
It will also feature gospel and secular music concerts each night of the festival.
Director of Domestic Tourism Jacqueline Ramsey said local businesses look forward to the event.
"It provides an opportunity for the small and large businesses to show their stuff and make some money. But what is most important about this event is that it encourages domestic tourists to explore the islands," she said.
"The Ministry of Tourism is working hard to plan this event so that we can enjoy our heritage and music. This is going to be a good event and I am really excited about it. The more we participate the more we understand what we are all about."
Director of Events Charity Armbrister said every year the festival has improved.
She said this year will be "bigger and better".
"We are taking it to a really high level and persons can expect to see Cacique Winner for Gospel Music Nehemiah Hield and Cacique Winner for Secular Music Dillon 'D'Mac' McKenzie in addition to other really well-known Bahamian artists," Ms. Armbrister said.
"There is no great festival without great food. And so we will have vendors from all over Exuma. It is going to be a great weekend and we are asking Bahamians to come again. Bring your friends and family. You don't want to miss this great event. The theme means that we will be looking to feature even more artists throughout the islands. We are reaching out to all the islands so that we can have a national event in George Town."
In addition to the Ministry of Tourism, sponsors include Burns House Ltd., Odyssey, 98.3FM The Breeze and Club Peace and Plenty of Exuma.