Bahamian Company Wins "Best Destination Management Company" Among Hundreds of International Competitors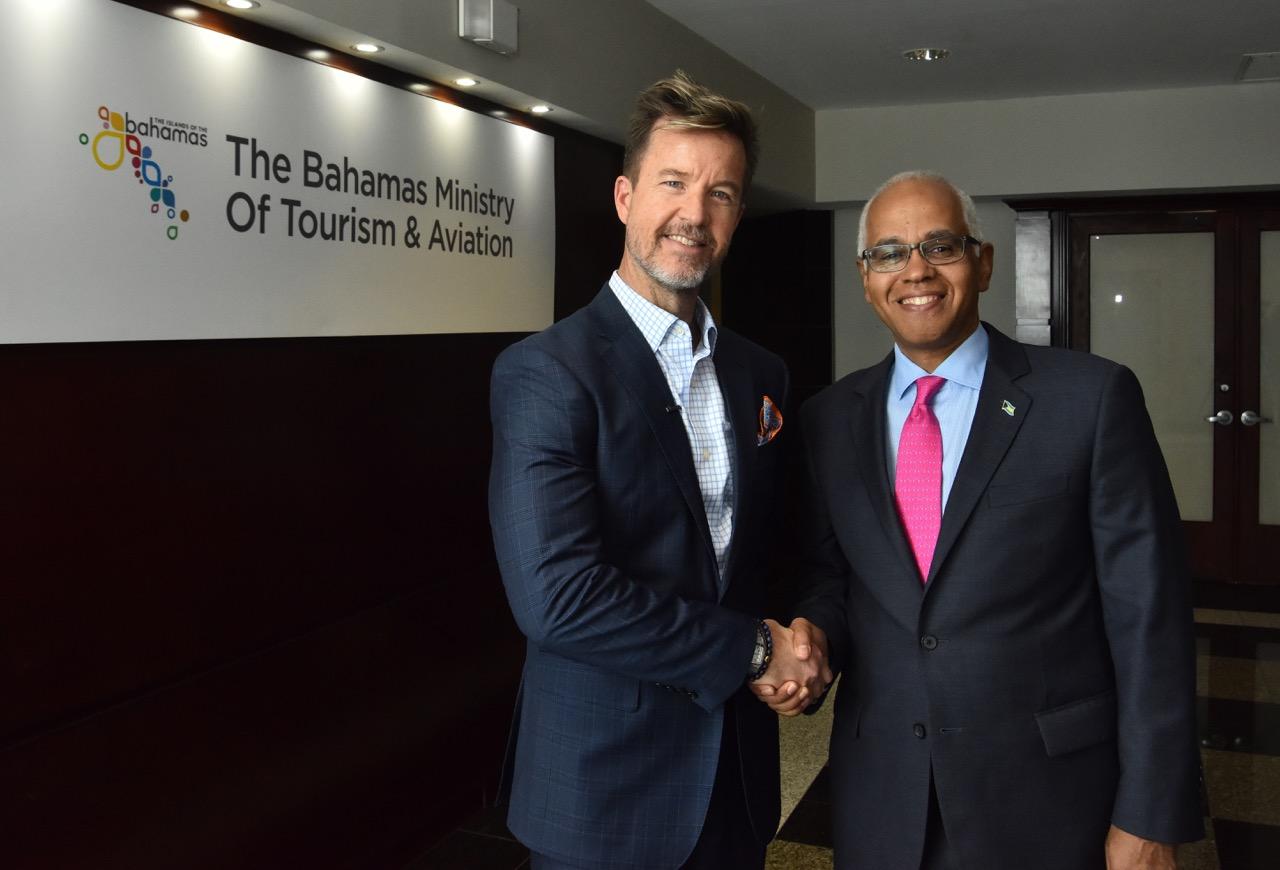 NASSAU, Bahamas, November 29, 2018 Cacique International Limited (Cacique International) announced today that it recently won a prestigious 2018 Stella Award from Northstar Meetings Group. The Cacique team was awarded the "Best DMC – International and U.S. Territories" Award in the second year of the program. The Stella Awards, which is one of the leading international recognition programs in the meetings and events industry, honors excellence among suppliers from around the world. Winners are acknowledged for consistently providing the highest quality of service and innovation to meeting and event professionals.
After nominations closed in April 2018, finalists in each category were determined by meeting planners during an open voting period in which nearly 10,000 unique votes were tallied. Winners were then selected by an expert panel of judges overseen by the editors of Northstar Meetings Group's leading brands, Meetings & Conventions and Successful Meetings.
Shawn M. Sawyer, President and Creative Director of Cacique International, expressed his delight at winning the award. "Being recognized among the best in the world at what we do is truly an honour. I'm very proud of our team for constantly going the extra mile and pushing our levels of creativity beyond our clients' imaginations. The fact that thousands of our peers around the globe voted to help us win is very humbling."
"A Stella Award is the finest symbol of excellence for suppliers in the meetings industry," said Lori Cioffi, senior vice president and chief content director for the Northstar Meetings Group. "Meeting planning is a methodical process, and attention to detail is a critical factor for success. We've brought that ethic to the Stella Awards. It's a competitive, year-long nomination and evaluation process to identify and honor outstanding companies in our field. This year's winners are a stellar class."
Minister of Tourism and Aviation the Hon. Dionisio D'Aguilar also lauded Cacique International for its success.
"This award for Cacique International demonstrates the caliber of excellence that the company has been known for over the last 20 years. It shows that Cacique has continuously provided stellar service to The Islands Of The Bahamas and we could not be more proud. We salute you and look forward to your quality service for many years to come," he said.
###
About Cacique International Limited
CACIQUE INTERNATIONAL Limited is the first and leading destination management company (DMC) in the Bahamas.  Established in 1997, Cacique has a twenty-year legacy of creating definitive experiences for clients around the world. The company continues to enhance its reputation as the most trusted and creative DMC partner in the Bahamas, renowned for transforming meetings, incentive programs, conventions and corporate events into unforgettable experiences. Learn more at www.caciqueinternational.com
Photos
TBD
Contact
For more information, please contact Maya Nottage, Director of Communications or David Lee, Partner & Creative Director, Blue Orchid Advertising at (242) 323-3322 or by email at maya@blueorchid.tv or david@blueorchid.tv.