Bahamas Tourism Sector donations fill two flights for hurricane relief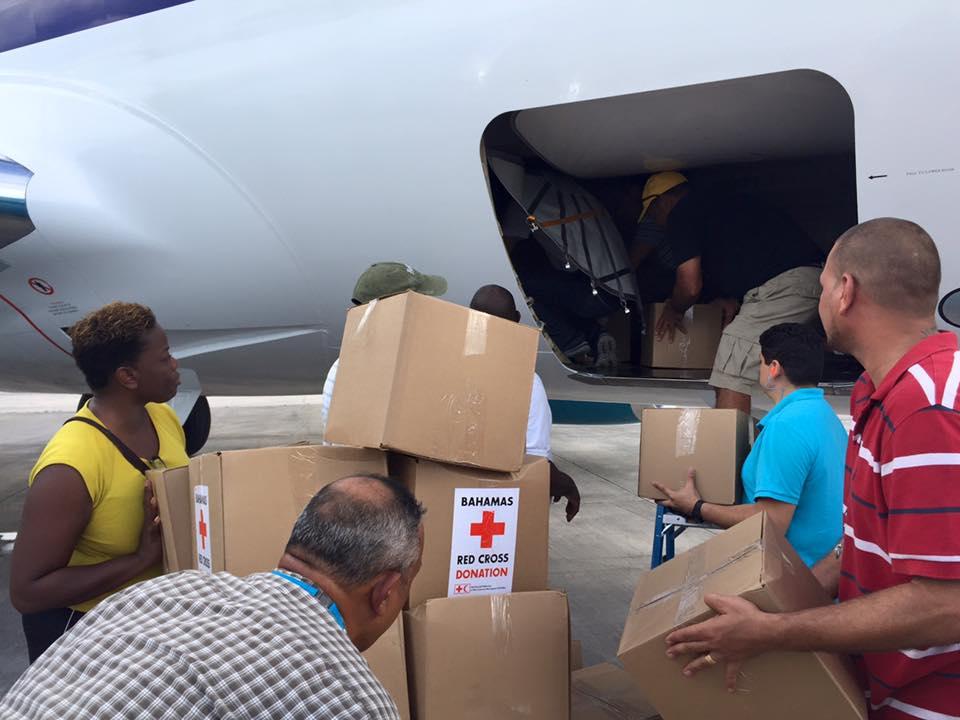 More than 30,000 pounds of essential relief items were delivered to the Islands of The Bahamas affected by Hurricane Joaquin as part of the Tourism Sector Relief Effort led by the Ministry of Tourism (MOT).
MOT partnered with the Bahamas Hotel and Tourism Association (BHTA) and the various promotion boards to collect donations from their partners in the Tourism Sector. Several stakeholders donated food, water, bedding, lamps, gas stoves, generators and other essential relief items.
"This tremendous outpouring of support from all our industry partners and tourism stakeholders is making an immediate and enormous difference in the lives of our fellow Bahamians," said Joy Jibrilu, Director General, Bahamas Ministry of Tourism.

On Friday, October 9, members of the Tourism Sector Relief team led by the director general gathered at Odyssey Aviation in Nassau to load the relief items onto a cargo plane donated by Eastern Airlines.
"The Bahamas has always been a special place for Eastern and its employees over the past 70 years, and will be a prominent part of our plans for the future" said Ed Wegel, Eastern's President and CEO.
The South Florida based airline provided its 737-700 aircraft, The Spirit of the American Soldier, which is primarily used by the Florida Panthers Hockey team, to make two cargo flights to transport the goods.
"In the space of four days, we were able to collect enough items to fill the plane twice. Each flight took 16,000 pounds of cargo to Exuma. One of the flights was loaded with goods donated by Grand Bahama's Tourism Sector and our industry partners in South Florida.  The other flight transported the goods donated by our Nassau partners," Director General Jibrilu explained.

From Exuma, Golden Wings and TropixAir distributed the supplies to the islands most heavily impacted by Hurricane Joaquin with the help of the Bahamas Red Cross Society.
Vice President of BHTA Suzanne Pattusch played a key role in the relief effort. She thanked all of the BHTA members and other industry partners who did not hesitate to participate.
"BHTA was overwhelmed by the response from our industry partners. Many of them were ready to donate even before we reached out to all of the hotels and our other partners. We want to thank all of them for their support in this initiative," Pattusch said.