Bahamas tops list of Labour Day destinations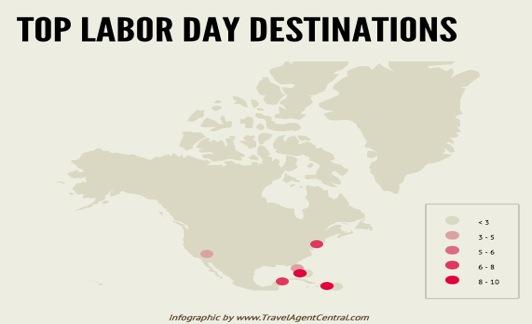 In a recent study conducted by the travel and loyalty solutions experts at Switchfly, the top destinations for Americans over Labor Day weekend were revealed.  The results?  Overwhelmingly, Americans were traveling to The Bahamas to celebrate the holiday weekend.
"What we really have here is a short-list of the best beaches that are easy to reach from the major U.S. hubs," said Daniel Farrar, CEO of Switchfly. 
The study explains how Americans, particularly from the East Coast are flocking to The Bahamas in order to enjoy the last remnants of summer on some of the world's finest beaches. 
The data was obtained through Switchfly's platform that actually powers online booking giants such as Orbitz and Expedia, making the results quite sound.  What the data does not reveal however, is how many of the visitors are recurring. 
The Bahamas is one of the Caribbean's highest rated destinations according to TripAdvisor with Nassau, Grand Bahama, Eleuthera, Harbour Island and Great Exuma named as the top 5 islands of choice.  In short, this means that Americans are not simply visiting The Bahamas and heading somewhere else the following year, they are becoming fans for life. 
Whether visitors are looking for excitement, peace and quiet, rejuvenation, or the party of a lifetime, The Bahamas offers it all and just does it better.  The proof is in the data.