Back to top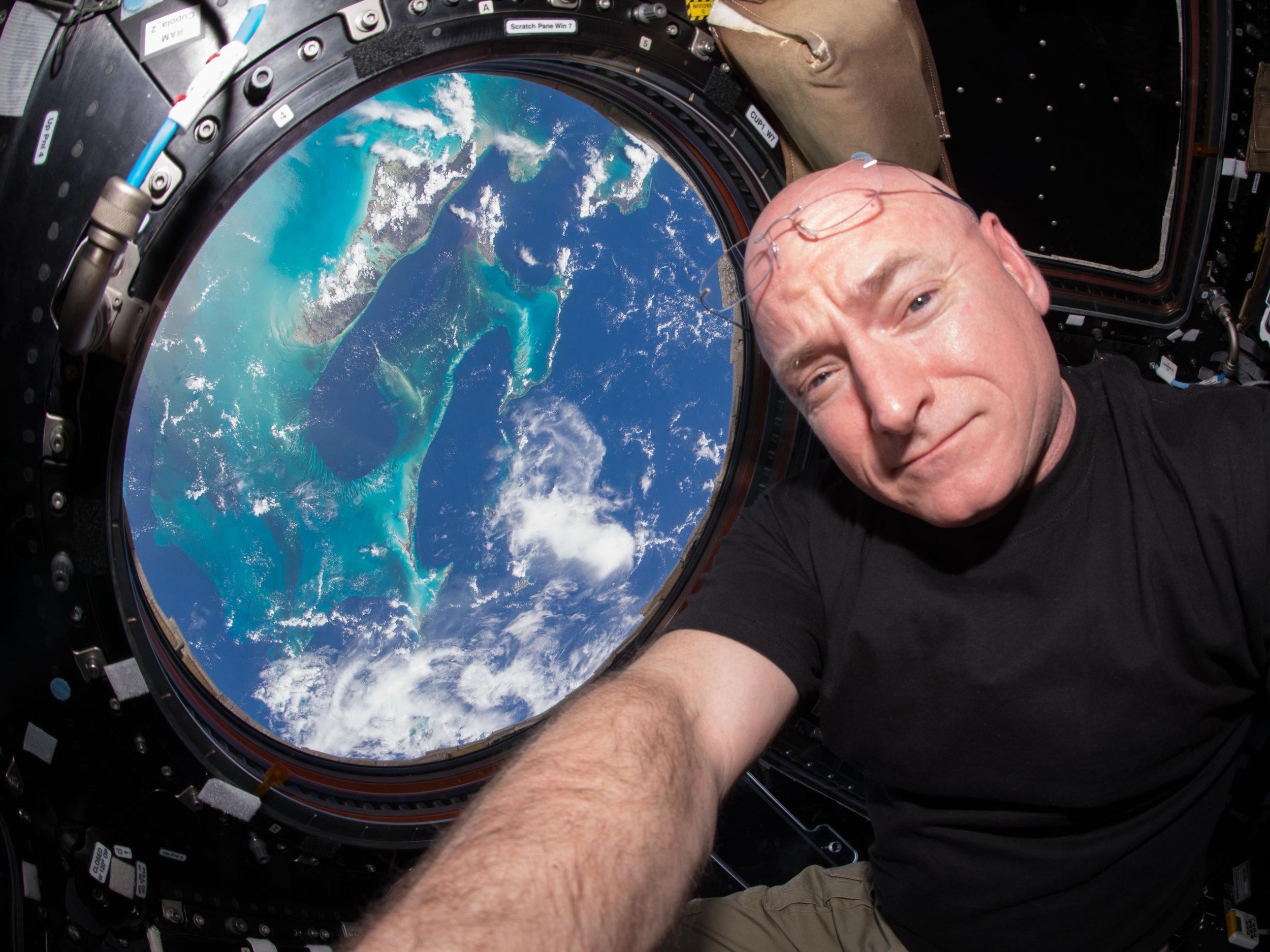 NASA astronaut Scott Kelly is headed back to Earth after a year in the International Space Station. 

During his year off the planet Kelly took many photos of Earth, including several breathtaking shots of The Islands of The Bahamas. We thank you for sharing our beautiful country with your thousands of social media followers.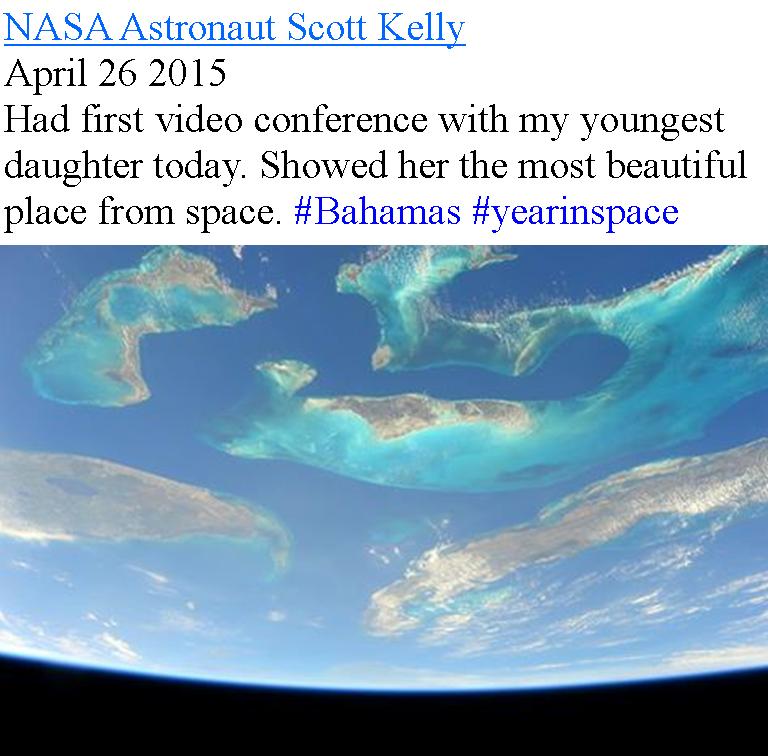 The now world famous astronaut has called The Bahamas "the most beautiful place from space", and we can't wait to welcome him to our islands in the stream.

The Bahamas Ministry of Tourism and the people of The Bahamas have extended an invitation to Kelly and his daughter. After a full year in space, it's fair to say that he has earned a relaxing Bahamas vacation.

Safe travel back to Earth Scott. See you soon!