Back to top
The Bahamas - A Scuba Diving Paradise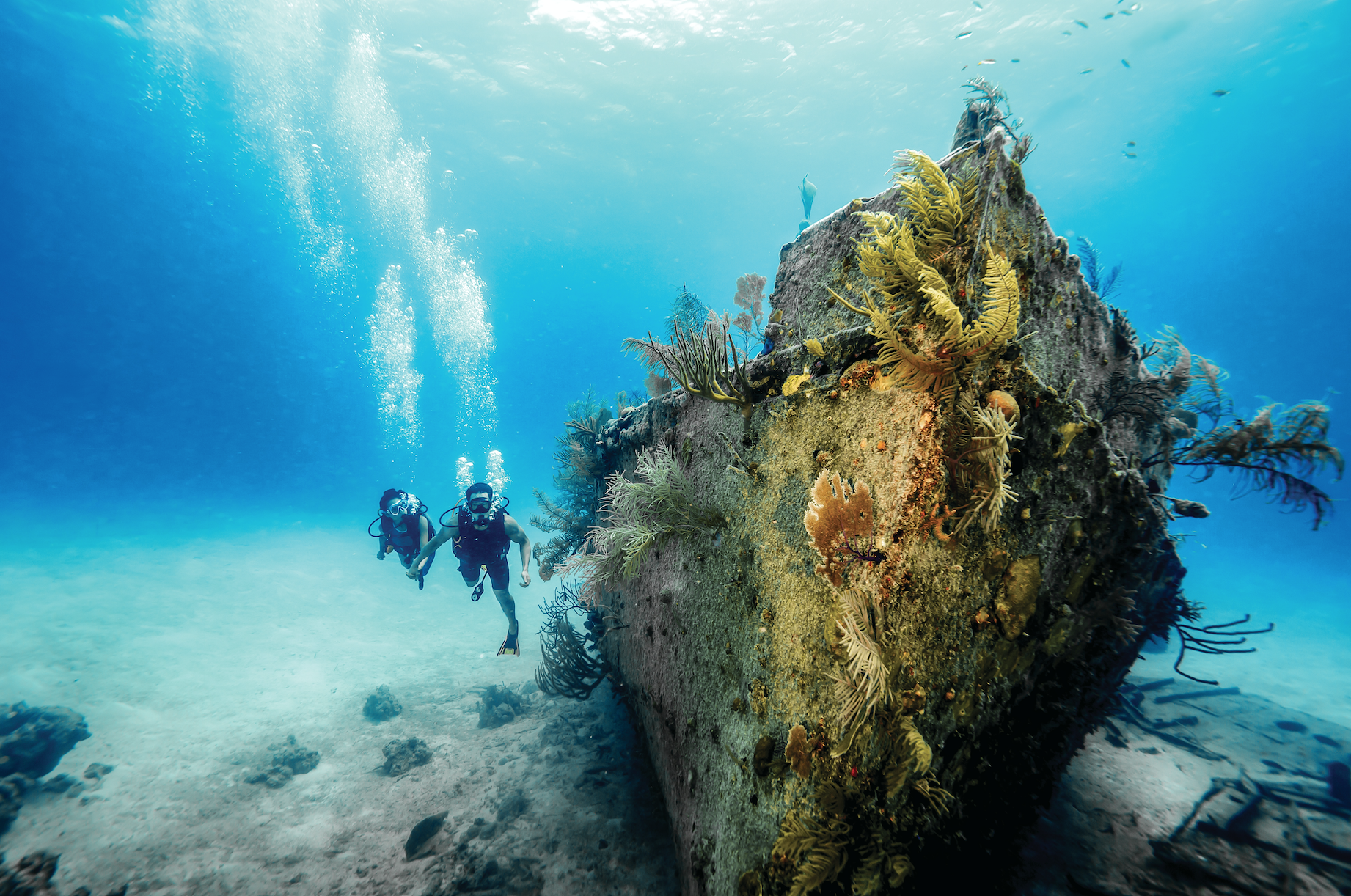 NASSAU, BAHAMAS - October 23, 2020 — Nearly 6,000 scuba divers agreed that the turquoise and sapphire waters of The Bahamas are some the best for scuba diving in the Atlantic and Caribbean. The Bahamas placed in almost every category for the Atlantic and Caribbean in Scuba Diving Magazine's 2021 Readers Choice Awards.
In its 28th annual Readers Choice survey, Scuba Diving magazine challenged its readers to assess the dive destinations they've visited over the past two years, for its  2021 awards. On a scale of 1-5, these online users and subscribers evaluated their adventures at dive destinations around the world in a variety of categories. Each destination required a minimum number of responses to be included in the ratings. 
The Bahamas earned its spot in almost every category, gaining 1st place for Big Animals in the Atlantic and Caribbean.
Other distinctions include: 
Cavern, Cave and Grotto Diving - 2nd Place 
Best Overall Dive Destination - 3rd Place
Best Snorkeling - 4th Place 
Best Value- 5th Place
Wall Diving - 6th Place 
Advance Diving - 7th Place
Underwater Photography - 7th Place
Shore Diving - 8th Place 
Beginning Diving - 8th Place 
Macro Life- 9th Place
Health of Marine Environment - 9th Place
Expressing her satisfaction with the rankings attributed to The Bahamas, Joy Jibrilu, Director General of the Bahamas Ministry of Tourism & Aviation, said, "The 100, 000 square miles of seas surrounding The Islands of The Bahamas have for decades been a favorite location of scuba divers the world over. We are pleased to see readers of one of the world's leading scuba diving magazines rank our destination so highly in so many categories. We invite scuba divers who have not yet visited our destination to come and explore why so many rave about the waters of The Bahamas."
The underwater world of the Bahamian seas is a spectacle for all scuba divers to enjoy. To read more about Scuba Diving Magazine's ratings, visit scubadiving.com.