The Bahamas Scores Points with Miami HEAT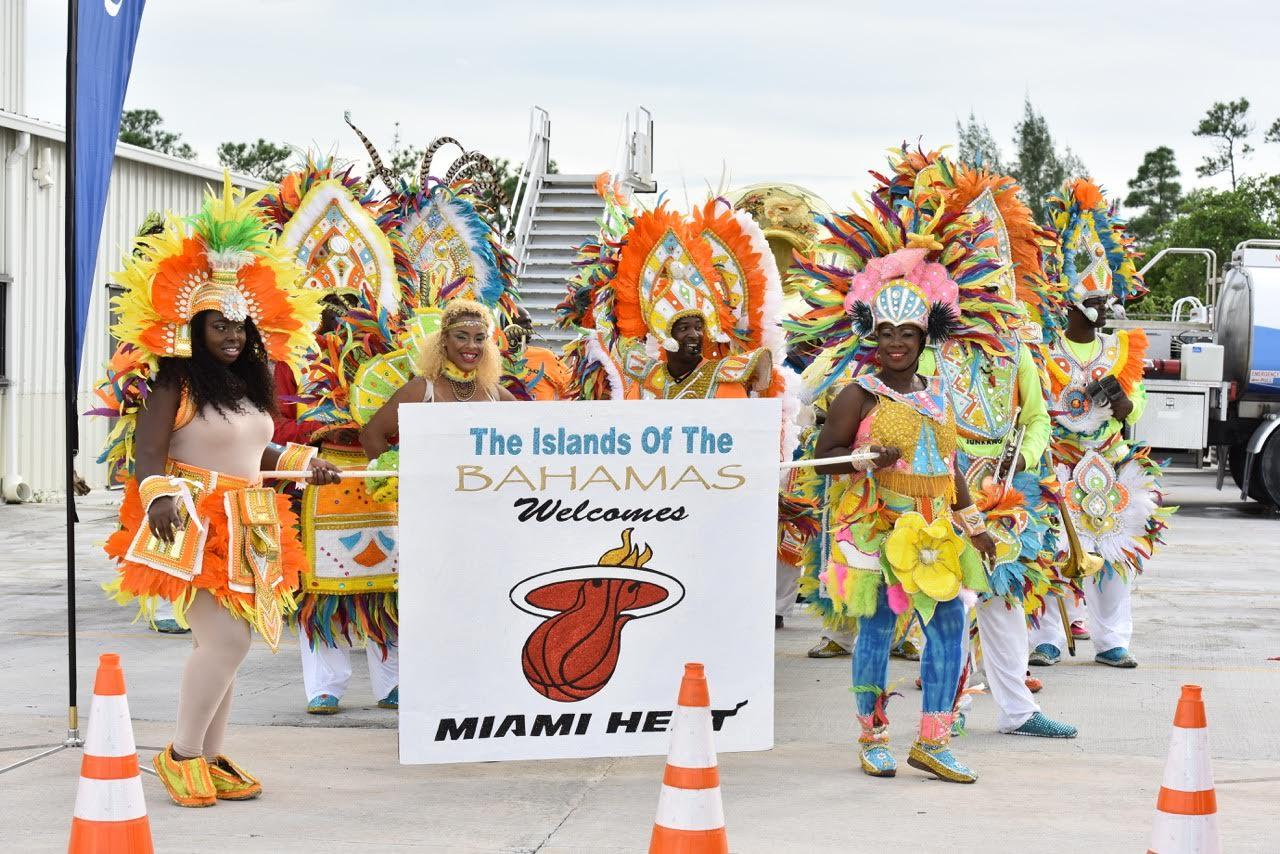 The Miami HEAT team stepped off the court on Wednesday evening to soak in some of The Bahamian culture at Potter's Cay Dock.
Veteran Miami HEAT Guard and three-time NBA champion Udonis Haslem said the team loved the experience at Island Delight.
"It was just team bonding for us to get to know one another," said Haslem, who has a number of new teammates this season.
"This is the first time that all of us got to hang out and enjoy [ourselves] outside of basketball but more so just being here on the island… I wanted these guys to just get a chance to enjoy the culture a little bit and enjoy the food and different things like that."
Haslem said he had the conch.
"I love conch. I love conch fritters, friend conch, stewed conch, conch salad, however you want to make I love it," he said.
The Miami HEAT is in town for their training camp at the Atlantis Resort. Atlantis transformed one of its ballrooms into a double basketball court. Power Forward James Johnson said he didn't get a chance to taste the conch but said he'll do so when he returns.
"Man it's dope here," he said.
"The weather is nice, the beach is really nice. Under the bridge, the food was all of that. We're having a good time. I think I have to come back without the Miami HEAT team. It's a nice place to be. I really want to do a vacation out here."
Asked if it's better in The Bahamas, he said: "It's better in The Bahamas because their conch is all that."
Miami HEAT Point Guard Briante Weber said this was one of the best trips he has ever taken.
"This is definitely one of the best trips I ever had in my life," he said. "I've been here before but I didn't get the experience of going out and seeing what the island is like. I definitely went out and got some sun this time. I definitely rank this in the top. I would definitely bring my family back sooner or later."
The Miami HEAT training camp ends tomorrow.
The Ministry of Tourism has a multi-year partnership with the Miami HEAT.