Bahamas Represented At ICAST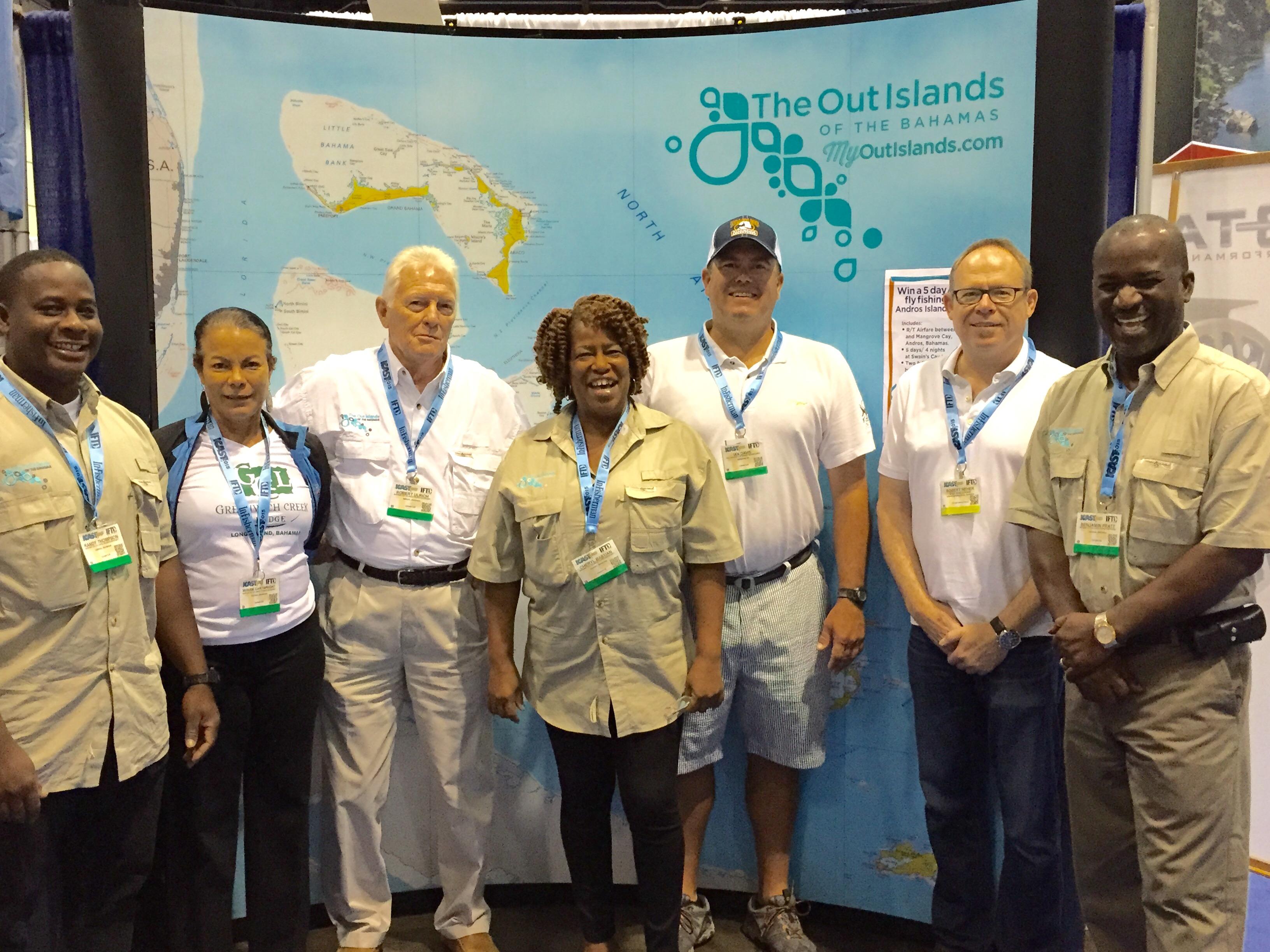 Delegation Travels For World's Largest Sportsfishing Convention
A delegation from the Bahamas Out Island Promotion Board and the Ministry of Tourism traveled to Orlando, Florida recently to participate in the International Convention of Allied Sportsfishing (ICAST) – the world's largest sportfishing trade show.
The convention, which is in its 58th year, was held July 14-17 at the Orange Country Convention Centre.
More than 12,000 representatives from the global sportfishing industry travel for the event to display the latest innovations in tackle, gear, accessories and apparel.
According to officials, the role of the Bahamian delegation at the show was to establish a presence among trading partners as a world-leading destination for recreational fishing.
The show also showcased new products, packages and specials being offered by local lodges and guides in The Bahamas.
Senior Manager in the Sustainable Tourism Department at Ministry of Tourism Benjamin Pratt, who has responsibility for the fly fishing market, said this convention was vital to the local fishing industry.
"The Islands of The Bahamas has had in 2014/2015 what many fly fishing lodge operators and guides have described as one of the best fishing season since the beginning of the economic recession which started in 2008," he said.
 "We believe that with further training, product development and promotion, the sector will continue to yield positive results well into the future."
While there, the Bahamas' delegation gave away a trip to Swain's Cay Lodge, Mangrove Cay, Andros, which includes two full days of fly-fishing.
Mr. Pratt says the work will continue into next year.
"For next year, we are going to concentrate on the fishing press making certain that they are fully aware of the new developments taking place in The Bahamas," he said.
 "We also want to make a stronger effort to reach out to booking agents and outfitters so that we can concentrate on building group business."
The American Sportsfishing Association (ASA) produces ICAST.