Bahamas Optimist National Championships 2017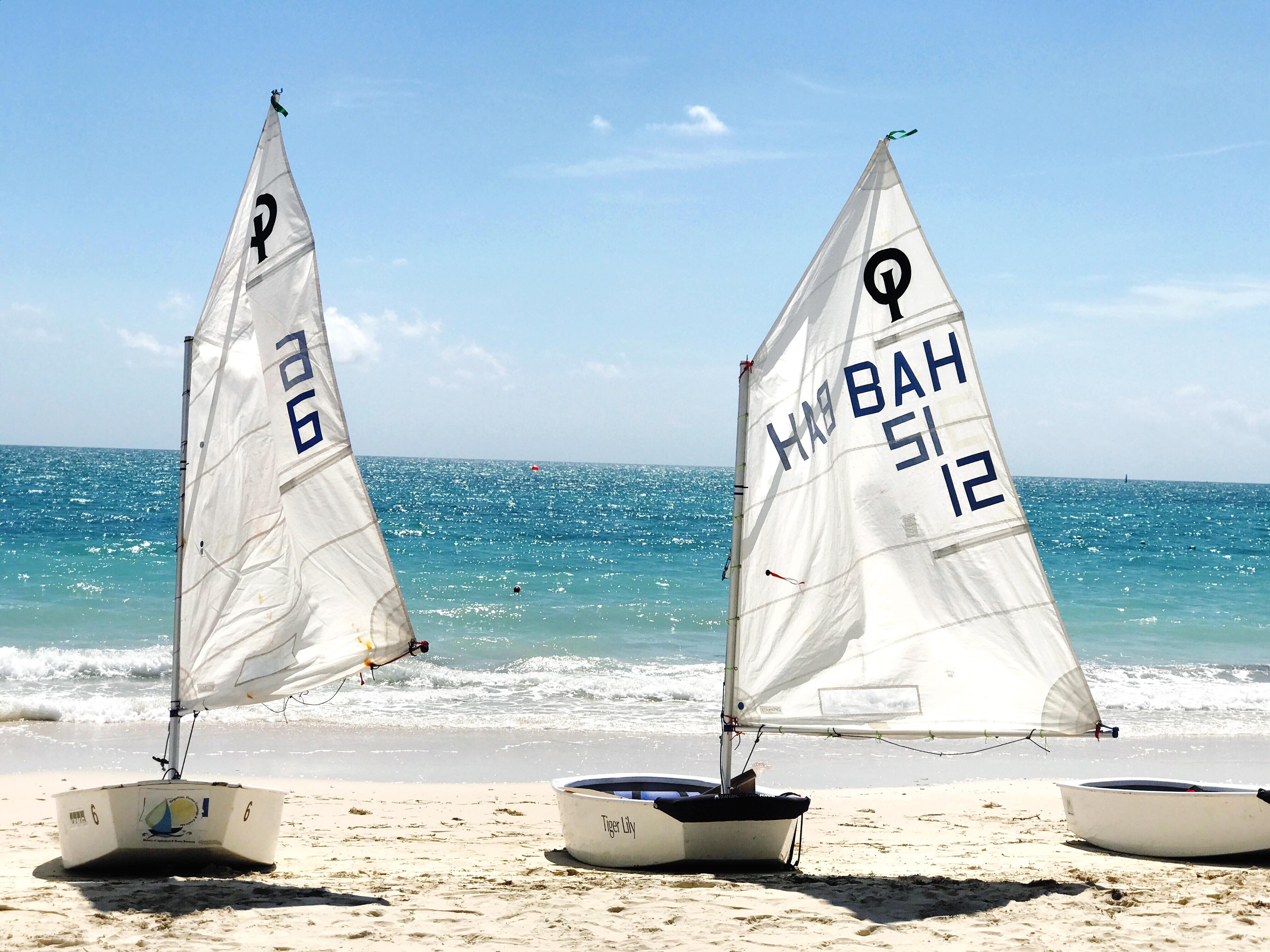 As an ongoing sporting event in The Bahamas, the Bahamas Optimist National Championships have proved to be a meaningful source of competition for youngsters age 7 – 15 who are interested in sailing.
In an effort to promote exposure to competitive sailing, each year the event is hosted on a different island in The Bahamas.
This year, Grand Bahama Island was the designated location for the championship events where all races were hosted at the Taino Beach Resort, from October 7th- 8th.
Over the course of two days, young sailors enjoyed the high seas and several rounds of keen competition involving clubs based in Lyford Cay, New Providence; the Cayman Islands, Long Island, Harbour Island, Hope Town- Abaco, and Grand Bahama Island.
Despite the fact that the races have not been held on Grand Bahama Island since 2011, approximately 70 sailors competed in both the Green Fleet and Championship Fleet categories.
With 19 sailors from Grand Bahama Island competing in the races, Ross Darmody, Sailing Director, G.B. Sailing Club, said that "We're very happy with how the sailors are doing so far...the kids are doing fantastic and really peaking at the right time".
Due to the home base advantage of having been able to practice the route of the course prior to competition day, sailors from Grand Bahama Island did very well in many of the races.
Nine-year-old Daria Glinton, Grand Bahama Sailing Club, placed both first and third in the first half of the competition. She remarked that "The first race was very close but I held up good and won. The start pulled it all together, [so] if you get a good start, you get a good race!"
Glinton, who has been sailing a for approximately one year , believes that young Bahamians should give sailing a try as the sport is highly enjoyable.
Jay Philippe, Asst. Manager, Sports Tourism, MOTA, said that "As far as the 2017 Bahamas Optimist Championships are concerned, this event serves as an excellent opportunity to bring new business to Grand Bahama Island" .
With sailing being an important aspect of Bahamian culture, the Bahamas Optimist National Championships continue to open doors for many adolescents who wish to make the sport a career.
As a result of being able to compete on a national level, many sailors are given the opportunity to test their abilities on the water as well as learn about proper sailing techniques and conditions. Consequently, sailors can readily take advantage of numerous scholarships and career opportunities, should they continue training.
The Bahamas Optimist National Championships official awards ceremony took place at 5:00 pm, on Sunday, October 8th. Matheo Capasso, Cayman Islands, placed first overall in the Championship Fleet races, followed by Joshua Weech, New Providence (2nd); Jaxon Parker Searcy, New Providence (3rd), and Hugo Alnebeck, Grand Bahama Island (4th).
First place overall in the Green Fleet was won by Finley McKinney Lambert, New Providence, followed by Rici Frode, New Providence (2nd), Aton Gottberg, Lyford Cay (3rd), and Daria Glinton, Grand Bahama Island (4th).