Back to top
THE BAHAMAS MINISTRY OF TOURISM, INVESTMENTS & AVIATION INVITES CRUISE PASSENGERS TO ENJOY REVITALISED NASSAU CRUISE PORT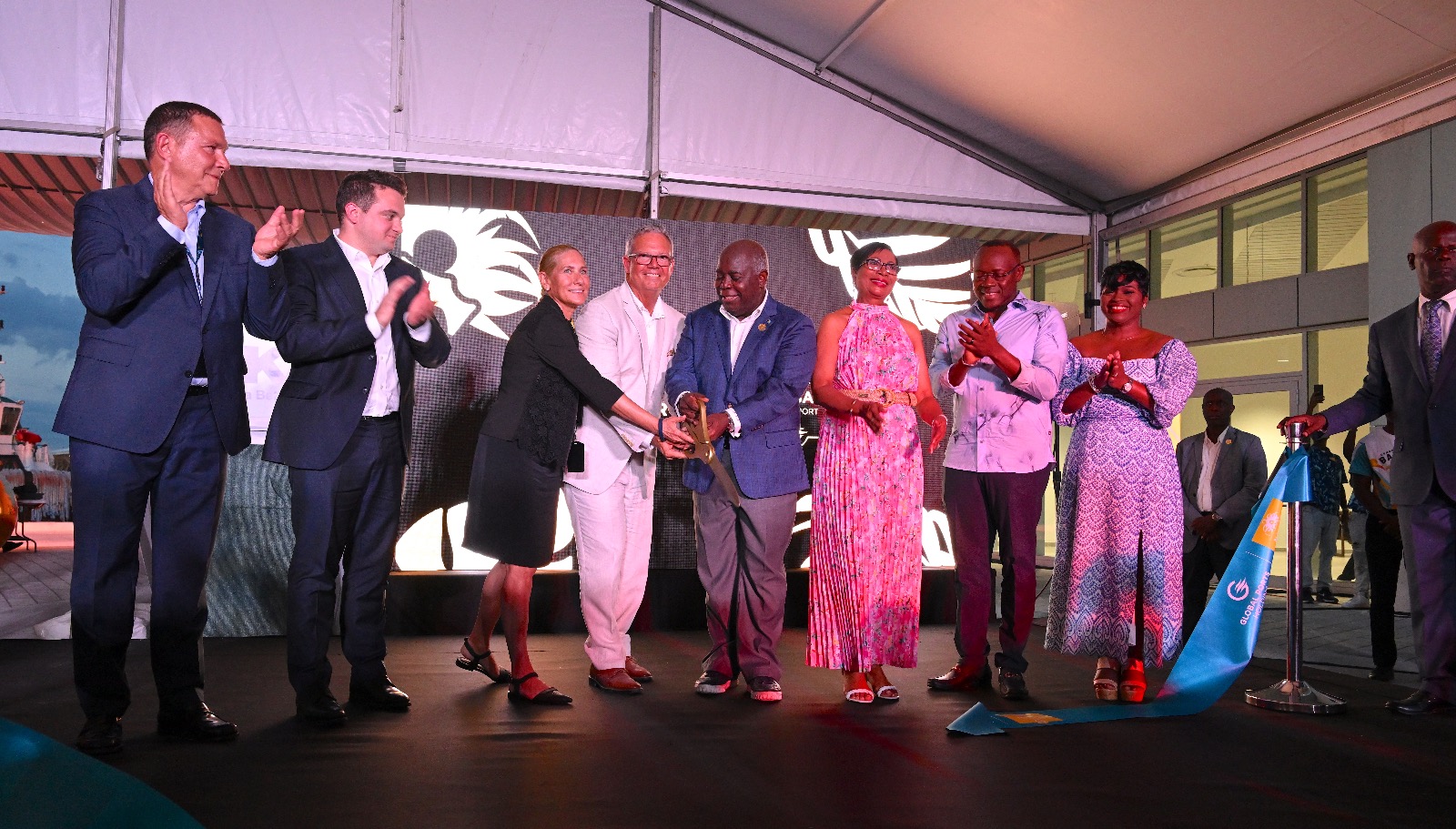 NASSAU, Bahamas, 26 May 2023 – After three years of construction, the reimagined Nassau Cruise Port opens its doors to cruisers sailing to Nassau, the vibrant capital city of the archipelago.
Featuring a sixth berth and new terminal building, the revitalised port is now home to a Junkanoo museum, event and entertainment spaces, a 3,500-seat amphitheatre, a living coral exhibit, local stores and new food and beverage facilities.
"The new Nassau Cruise Port offers a whole new experience for cruise visitors," says the Honourable I. Chester Cooper, Deputy Prime Minister and Minister of Tourism, Investments & Aviation. "Not only will Bahamian culture shine through all aspects of the port but the completion of the project marks a great milestone in ushering a new era for tourism in downtown Nassau, as well as a beautiful welcome for the millions of cruisers who disembark here each year."
With support from Junkanoo experts Arlene Nash Ferguson and Percy "Vola" Francis, the Nassau Cruise Port Junkanoo Museum is an immersive experience, sharing the story of the destination's national cultural festival. Authentically Bahamian products are on display across 40 retail spaces at the port, including local businesses such as Bahama Hand Prints, Bamboo Shack and much more.
"We anticipate our traffic numbers for 2023 to exceed pre-pandemic levels with about 4.2 million visitors," says Mike Maura, Port Director for Nassau. "Our growth trajectory is quite promising. In 2019, which was the busiest year for us to date, we had 3.85 million visitors. For 2024, we already have 4.5 million confirmations."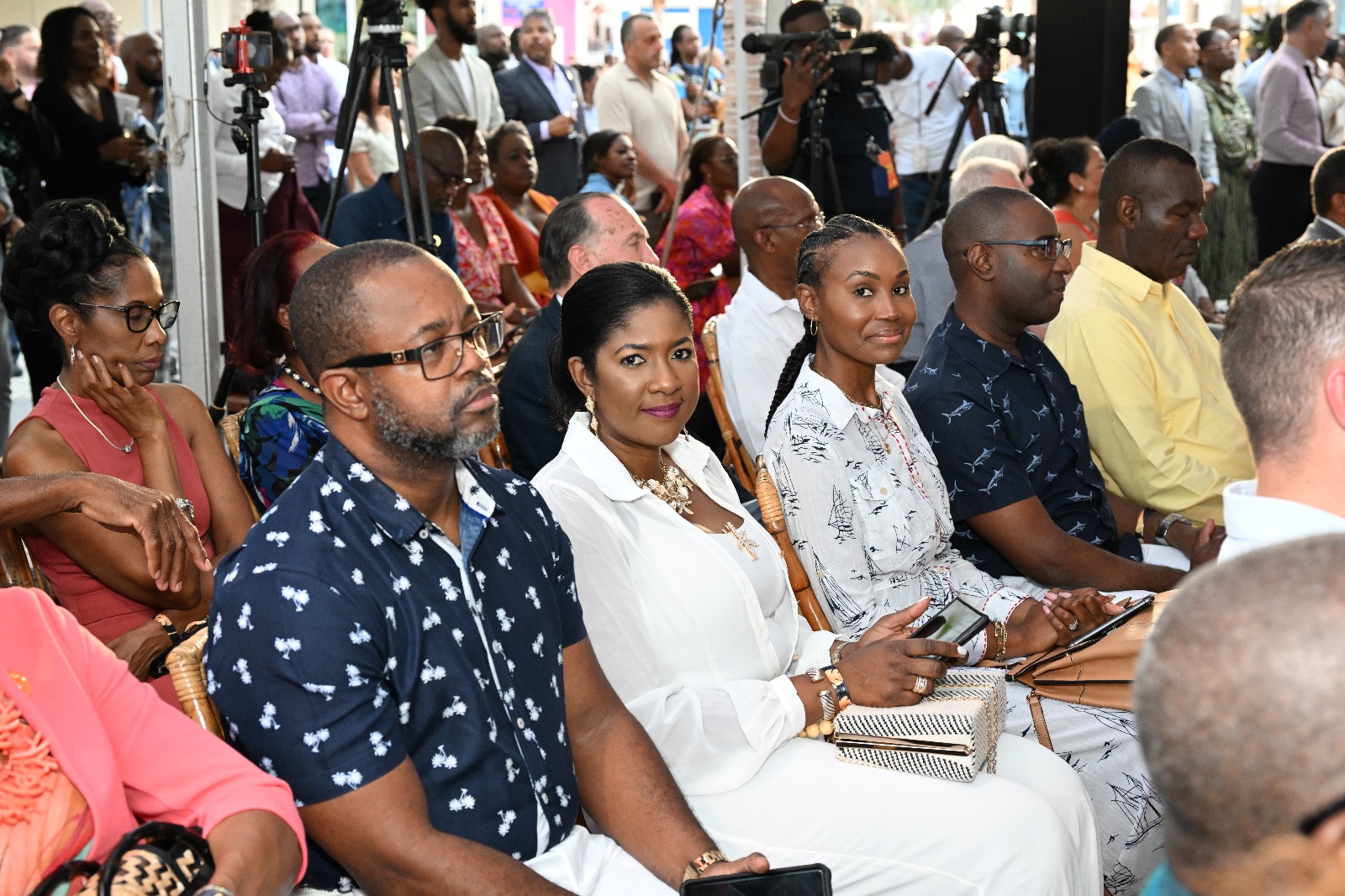 Earlier this year, the Nassau Cruise Port set a record-breaking passenger arrival, welcoming 28,554 cruise visitors in one day – a testament to how the cruise industry is an important component to The Bahamas' economy. The new and improved port provides entrepreneurial opportunities for Bahamians in addition to benefiting local businesses, shops and restaurants.
In celebration of the grand opening, the Nassau Cruise hosted a handful of private events on site and a "Cruise Passenger Day Party" on 27 May 2023, inviting passengers to explore the new facilities complete with Junkanoo rushouts.
To learn more about the new terminal, please visit nassaucruiseport.com.
###
ABOUT THE BAHAMAS
The Bahamas has over 700 islands and cays, as well as 16 unique island destinations. Located only 50 miles off the coast of Florida, it offers a quick and easy way for travellers to escape their everyday. The island nation also boasts world-class fishing, diving, boating, and thousands of miles of some of the Earth's most spectacular beaches for families, couples and adventurers to explore. See why It's Better in The Bahamas at www.bahamas.com or on Facebook, YouTube or Instagram.
PRESS INQUIRIES
Anita Johnson-Patty
Director, Global Communications
Bahamas Ministry of Tourism & Aviation
Weber Shandwick 
Public Relations