Back to top
Bahamas Ministry Of Tourism & Aviation Statement On Covid-19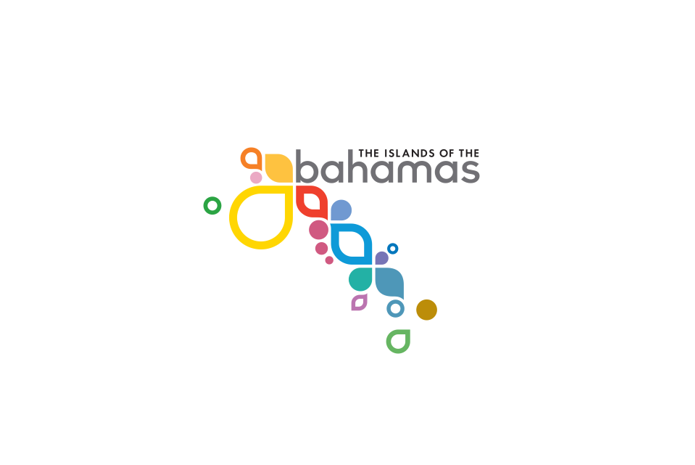 NASSAU, Bahamas, April 28, 2020 – The Bahamas Prime Minister, The Most Hon. Dr. Hubert Minnis, announced that the Emergency Order, "Emergency Powers (COVID 19) (NO. 11) Order, 2020," will remain in effect until May 30, 2020. Full details of this order and the previous Emergency Order may be found at opmbahamas.com.
The Bahamas Ministry of Tourism & Aviation is following guidance from the Bahamas Ministry of Health and other government agencies pertaining to the country's Preparedness and Response Plan for COVID-19. Please visit the Bahamas Ministry of Health's website for the latest information on COVID-19 cases in The Bahamas.
The current Emergency Order impacts travelers in the following ways:
· No visitor shall be permitted to enter and disembark for any reason including transiting through The Bahamas.
· The Nassau Airport Development Company (NAD) has closed the Lynden Pindling International Airport and all other airports throughout The Bahamas are closed to incoming flights carrying passengers.
o Airlines are permitted, with proper approval, to fly empty aircraft into The Bahamas to retrieve international visitors and return them to their home country.
· All sea ports shall be closed to regional and international seafaring and private boating.
· Air and sea restrictions do not apply to: cargo flights or cargo ships, commercial courier flights, emergency medical flights or emergency flights approved by the Civil Aviation Authority.
· All international visitors currently in The Bahamas should be prepared to stay for an indefinite period of time.
· No person shall offer for hire or seek to travel on any mail boat, sailing inter island, except for transport of freight; or inter island private commercial sea transport.
· All resorts and hotels on Nassau, Grand Bahama Island, and the Out Islands are currently closed to international travelers. Please see below for a full list of when these resorts plan to reopen.
o Nassau
Atlantis, Paradise Island: closed until May 15, 2020
Baha Mar: closed until further notice
Sandals Royal Bahamian: closed until May 15, 2020
Meliá Nassau Beach–All Inclusive: closed until June 4, 2020
The Ocean Club, A Four Seasons Resort: closed until further notice
Bay View Suites Paradise Island, Bahamas: closed until further notice
Comfort Suites Paradise Island: closed through June 28, 2020
o Grand Bahama
All hotels and resorts are closed until further notice
o Out Islands
All hotels and resorts are closed until further notice
The current Emergency Order impacts residents in the following ways:
· All residents will be placed on a 24-hour curfew and are to remain at home to avoid contact outside of their family, except for those who have been deemed essential workers, or have special permission from the Commissioner of Police.
· Residents can leave their homes for essential travel to the doctor, grocery store, bank, pharmacy or to refuel; as well as for outside exercise, provided that the exercise is conducted on one's own property. Proper social distancing guidelines of at least six feet (6ft.) must be followed at all times while outside the home.
· A food shopping schedule has been designed and implemented to cut down on exposure, physical interactions and provide residents with enough opportunity to get the essential items that they need. Specially designated times have been established for senior citizens and persons with disabilities.
· All public beaches, markets and docks will be closed, and no vehicles are permitted on any public or private roads for any purpose other than stated above.
The Bahamas is conducting COVID-19 testing and has been actively employing several measures used globally to screen visitors and residents and to manage the response to individuals of concern, in line with international health best practices. Traveller health questionnaires and a screening protocol have been used at ports, hotels and rental properties to identify guests who may require surveillance or treatment. In addition, all Bahamian nationals and residents returning to The Bahamas through any point of entry from any of the restricted countries or an area where community infection and spread is present, have been quarantined or placed under self-isolation upon arrival and are expected to follow the protocols of the Ministry of Health.
A destination-wide education campaign continues to remind the public of the basic hygiene practices that can be used to prevent the spread of the virus including frequent, proper hand washing, use of hand sanitizers, frequent disinfection of surfaces and avoiding close contact with those exhibiting signs of respiratory illness.
All COVID-19 inquiries should be directed to the Ministry of Health. For questions or concerns, please call the COVID-19 hotline: 242-376-9350 (8 a.m. – 8 p.m. EDT) / 242-376-9387 (8 p.m. – 8 a.m. EDT).
###
PRESS INQUIRIES
Anita Johnson-Patty
General Manager, Global Communications
Bahamas Ministry of Tourism & Aviation ajohnson@bahamas.com
Weber Shandwick
Public Relations Bahamas@webershandwick.com