Back to top
Bahamas Ministry of Tourism & Aviation Appoints 14 Diving & Boating Ambassadors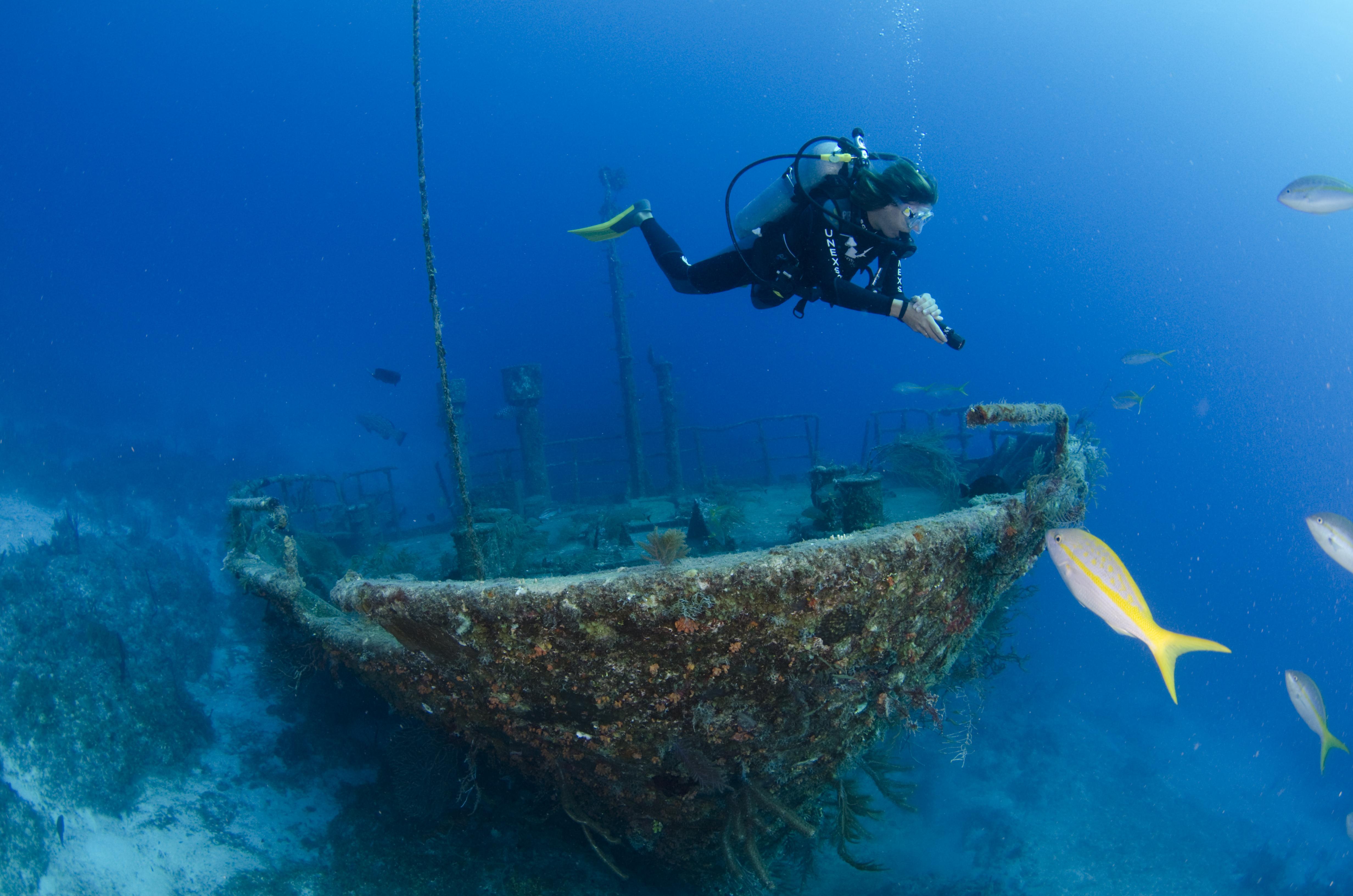 NASSAU, Bahamas - November 23, 2020 –  Mr. Ellison "Tommy" Thompson, Deputy Director General, Bahamas Ministry of Tourism & Aviation (BMOTA) announced today, the historic appointments of fourteen new Diving and Boating Ambassadors for the Islands of The Bahamas.  The hand selected professionals are influential experts in scuba diving, boating, travel, underwater photography, media relations and marketing, and they all share a deep affinity for The Bahamas.
"This is a very special appointment for us," said Thompson. "It signals our dual belief and commitment to sharing, positioning, protecting, preserving and promoting our country's beautiful environment and natural resources, which for us, are our pristine, crystal-clear waters, rich marine life and people."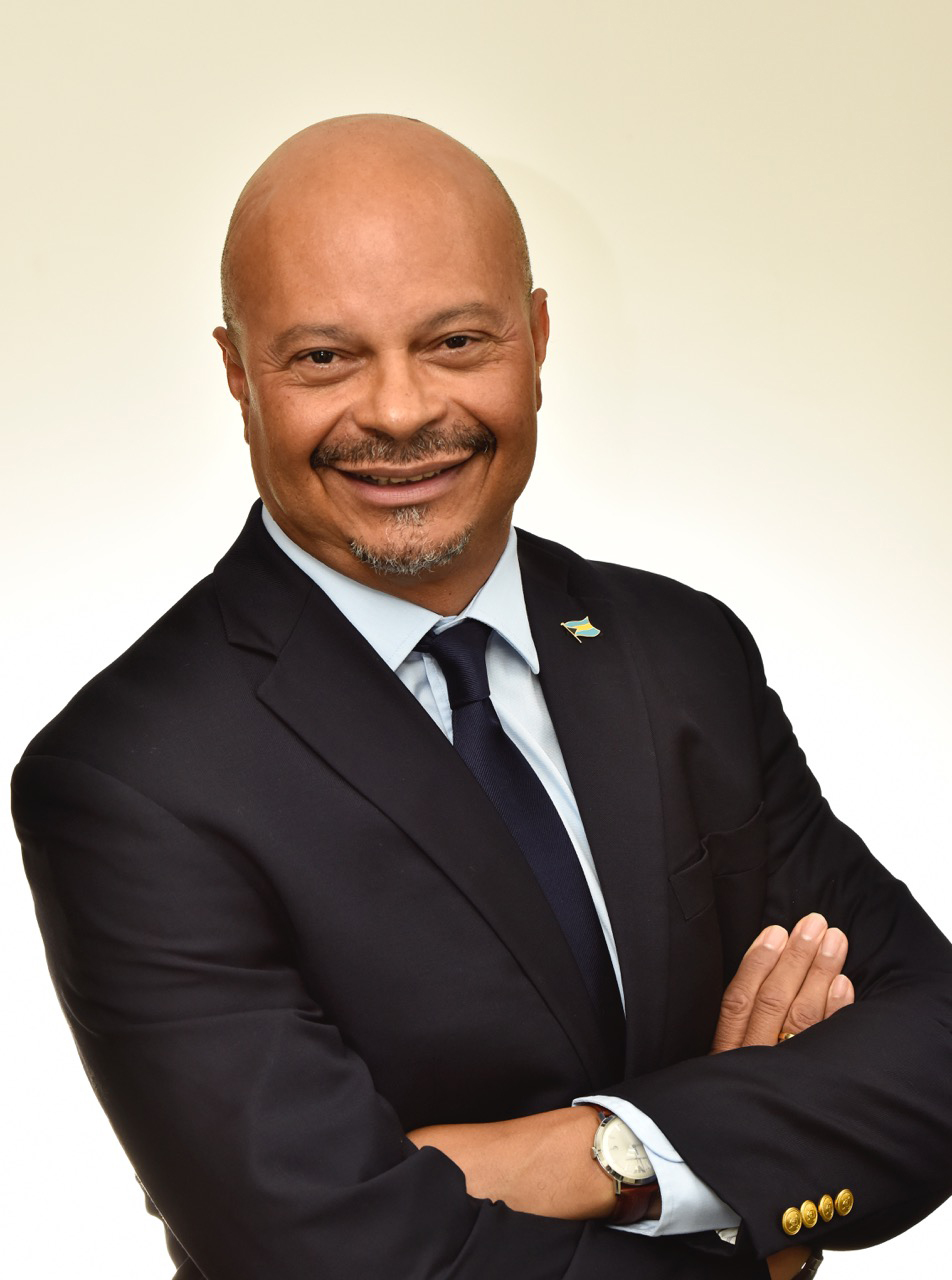 Pictured is Ellison "Tommy" Thompson, Deputy Director General, Bahamas Ministry of Tourism & Aviation
"Traditionally, the marketing and promotions of The Bahamas to the world come primarily from the BMOTA team, who seek to reach, engage and inspire visitors to book a vacation stay with us.  However, in a post-COVID 19 era, we have been met with some setbacks, challenges, opportunities and new ways of conducting business like this Ambassadorship Program.   The power of unbiased influence that many of these leading industry experts and goodwill ambassadors possess, in the respective residential markets they serve, is unquestionably substantial and invaluable to us," Thompson said.
The selected ambassadors are all unpaid volunteers and skilled boating and diving experts, who have led many groups to The Bahamas, share a deep love for the destination and are committed to further promoting The Bahamas to the media and to their circle of influence to garner further exposure and bookings to the destination. 
They will work with the Ministry's communications and vertical teams to further position the country as the ideal dive and boating destination.  The selected ambassadors will also undergo full training in the destination and its offerings before representing The Bahamas at dive tradeshows and FAM trips.
 "Astronauts recently captured the waters of The Bahamas from outer space and declared it to be the prettiest place on earth. Now, the world will also know of its astonishing underwater beauty, through these appointments and the works of these Ambassadors," said Mr. Thompson. 
The fourteen selected Ambassadors are:
Diving Ambassadors (10)
David Benz is Director of Media Group - PADI, the world's largest scuba diver training organization, with millions of diving professionals via its 6,600 PADI Dive Centers and Resorts worldwide.
Stephen Frink of Florida is Publisher of Diver Alert Network and one of the world's most frequently published underwater photographers.  He has been bringing groups to The Bahamas for over 30 years.
Adam Hanlon from the United Kingdom is a professional underwater photographer. He owns two dive shops in England as well as Wetpixel, the world's foremost resource center for underwater images.
Cristian Dimitrius from Brazil is an Emmy award-winning cinematographer and underwater photographer, former Nassau resident and plans to film his dives for world TV consumption.
Richard Smith from Illinois is a PADI Master Suba Instructor, Midwest Diving Specialist and Owner of MDS Scuba Travel.  Known by his radio moniker "Scuba Dick," Richard has brought hundreds of divers to The Bahamas over the past 40 years.
Nick and Caroline Robertson-Brown from Manchester, England are PADI and SSI Master Instructors, authors and photojournalists for Sport Diver, Wildlife Photography World, Scuba Verse, Dive Travel Adventures and Frogfish Photography. Their published work on Shark Diving in The Bahamas has won international awards, and they are currently writing a book titled, "History of Diving in The Bahamas".
Abigail Mullens of California is PADI Dive instructor and professional underwater photographer.  Her images have graced the covers of magazines including the April 2019 issue of Dive Training Magazine.
Jeanne Cinquegrana of Houston, Texas is a certified SSI and PADI dive instructor and travel expert at OTA Diving Travel in Houston, Texas.  She has booked group dives to The Bahamas, even during COVID-19 and has several other group dives planned. She also has a strong social media following.
Morad Hassan (Jeanne's husband), also from Houston, is a travel expert, owns two dive shops and is an instructor who trains scuba instructors.  Passionate about marine ecology, ocean protection and shark conservation, Morad has conducted many group dives to The Bahamas and wants to contribute to conservation initiatives in The Bahamas with future dive groups.
Boating Ambassadors (4)
Isaac Burgos of Cape Coral, Florida is a residential developer with an active social media and YouTube following.  He has vast experiential knowledge of our islands and has conducted many boating flings to The Bahamas over the past decade.
Sean Ives of Florida has been running charter yachts and private boats to The Bahamas for 20 years. He has organized many flotillas and events, led trips to The Bahamas and has assisted with relief efforts in Grand Bahama and Abaco.
Karl Hill of Fort Lauderdale, Florida visits The Bahamas at least 8 times per year and each year brings 40 plus boats and 200 persons to the Annual Bimini Blast. He has also raised funds and assisted with relief efforts for Abaco and Grand Bahama.
Shaughn Miller of Pompano Beach, Florida has taken to Bimini and Grand Bahama, fly and deep-sea fishers, as well as divers.  This boat captain is also a professional underwater photographer and videographer.
The Bahamas remains an unspoiled destination offering pristine, crystal clear turquoise waters, with visibility in some places exceeding 200 ft. in depth.  The country's diverse dive experiences, ranging from reef to wreck and exploration of underwater caves, to big animal encounters, are well known and have, over consecutive years, won top awards and recognition including Scuba Diving Magazine Readers Choice Awards for Best Big Animals, Best Overall Destination, Best Cave Diving, Best Snorkeling, Best Value, Best Wreck Diving, Best Wall Diving, Best Advanced Diving, Best Photography, Best Shore Diving, Best Macro Life and Best Health of Marine Life.
Now open for business, visitors can enjoy the peace, serenity and security provided in The Bahamas' 700-island chain. For further information and visitor entry requirements, visit www.bahamas.com/travelupdates.
About The Islands of The Bahamas
The Islands of The Bahamas have a place in the sun for everyone, from Nassau and Paradise Island to Grand Bahama, to The Abaco Islands, The Exuma Islands, Harbour Island, Eleuthera, Bimini, Long Island and others. Each island has its own personality and attractions for a variety of vacation styles, with some of the world's best golf, scuba diving, fishing, sailing, boating, as well as shopping and dining. The destination offers an easily accessible tropical getaway, and the Bahamian dollar is on par with the U.S. dollar. Do everything or do nothing, just remember, It's Better in The Bahamas. For more information on travel packages, activities and accommodations, call 1-800-Bahamas or visit www.Bahamas.com. Look for The Bahamas on the web on Facebook, Twitter and YouTube.
###
Media Contact:
D. Earnestine Moxyz
emoxyz@bahamas.com
Tel:  954-236-9292