Back to top
The Bahamas Ministry of Tourism & Aviation and Industry Partners Heavily Promote The Bahamas in Mexico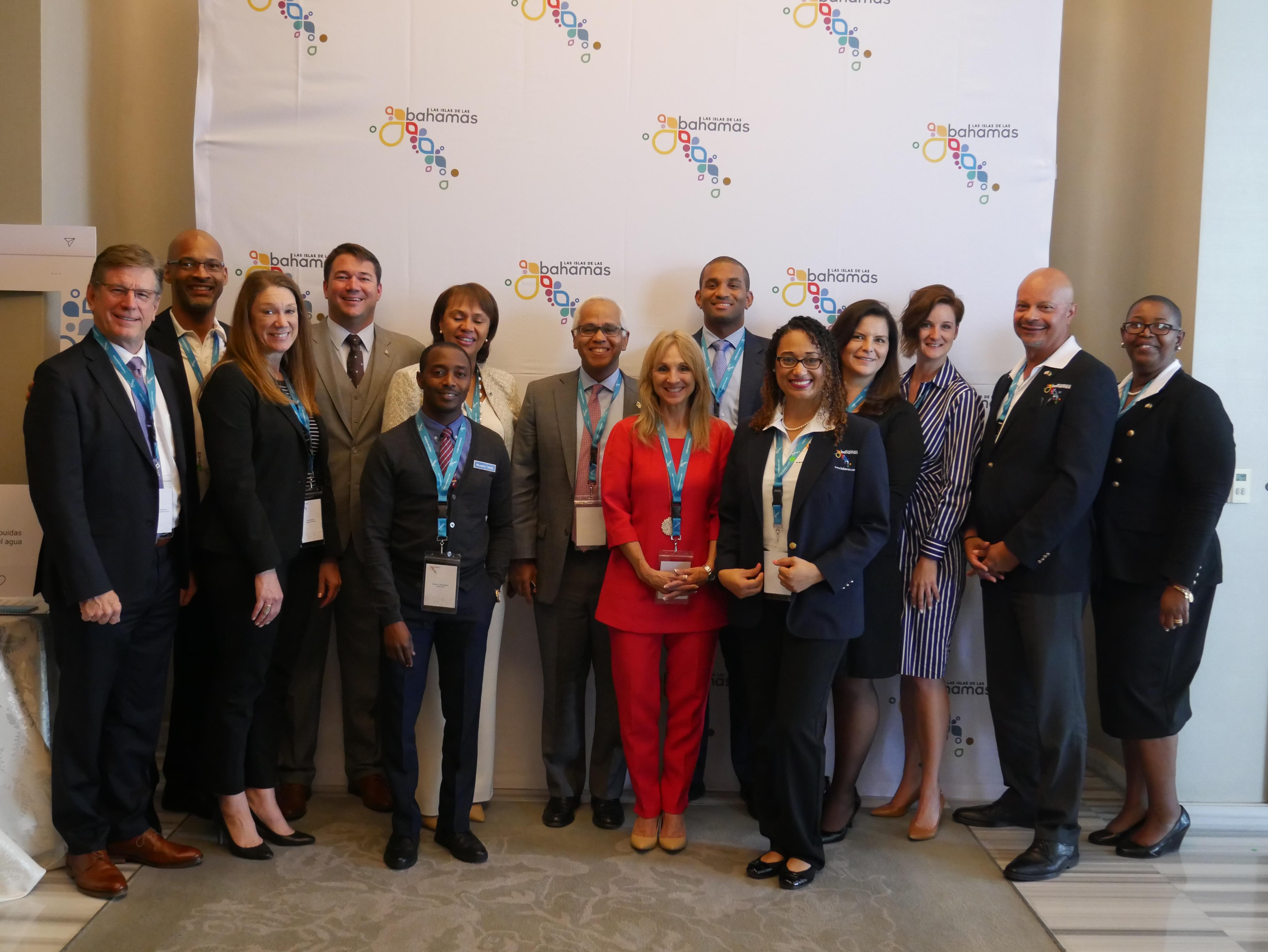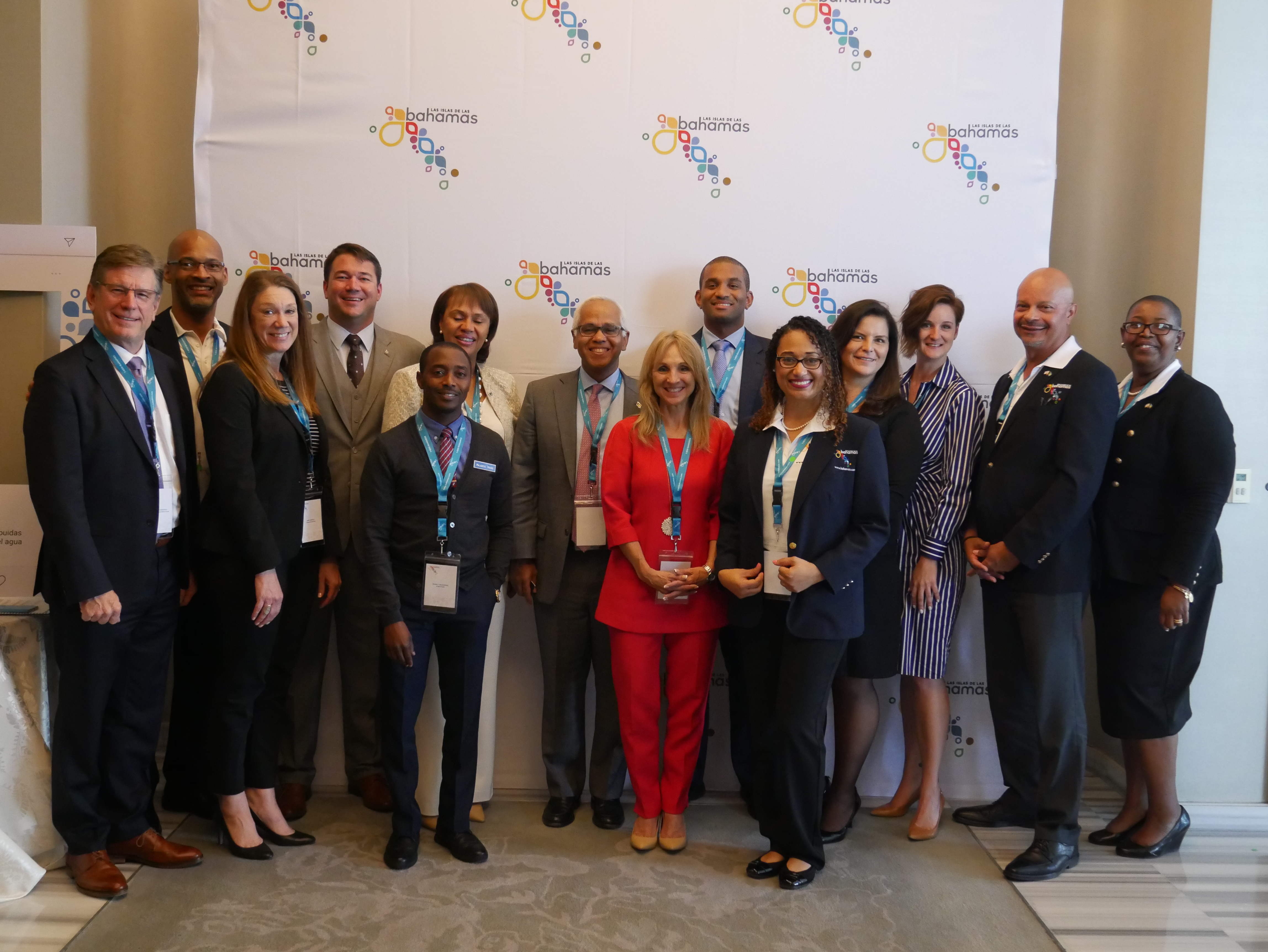 Bahamas Trade Mission to Mexico strengthens and creates new business opportunities for tourism development between Mexico and The Bahamas
MEXICO CITY, Mexico (May 7, 2019) - The Bahamas Ministry of Tourism and Aviation (BMOTA) led by the Hon. Dionisio D'Aguilar, along with leading industry executives from Atlantis, Baha Mar, British Colonial Hilton, The Ocean Club, Sandals Resorts, RIU, Meliá Nassau Beach Resort, Viva Wyndham Fortuna, Majestic Tours, Bahamas Experience, Bahamas Paradise Cruise Line, Grand Bahama Island Tourism Board and Nassau Paradise Island Promotion Board, delivered  a series of dynamic presentations that took media outlets and tour operators in Mexico City on a whirlwind trip to The Islands Of The Bahamas. The BMOTA led trade mission to Mexico solidifies the government's commitment to developing the Latin American Tourism Market.
"We recognize the power of the Mexican market which, with 85 million internet users, is the fifth largest market in the world on Facebook,'' said Hon. Dionisio D'Aguilar, Minister of Tourism and Aviation. "The exciting tourism developments in our country, coupled with the increasing economic potential of the Mexican market, makes this an opportune time to explore business relations," the Minister noted.
As BMOTA Multi ­­­­Destination Department continues to execute its extensive marketing plan within the Latin American market, the number of visitors to The Bahamas is expected to increase. Mexico maintains its position as one of the top three countries in the region that contribute to Bahamas visitor statistics.
"Our presence here is just one of many initiatives to offer and further promote the multiple and diverse islands of The Bahamas to this important group of travelers and simultaneously, to continue promotional efforts geared toward Mexico's local media and travel influencers to ensure that our message resonates loud and clear to their audiences," said Joy Jibrilu, Director General, BMOTA.
Tourism and hospitality professionals who joined the BMOTA on the trade mission to Mexico included Erica Valbuena, Director of International Leisure Sales  for Atlantis Resort;  Amy Mencl, Vice President of Leisure Sales for Atlantis Resort; Carey Turnquest, Assistant Director for the Cove Atlantis; Karin Salinas, Senior Vice President of Marketing for Baha Mar; Ana Cerna, International Marketing Director for Baha Mar; Edgar Rubio, Leisure Sales Manager for British Colonial Hilton; Monica Majors, Director of Public Relations for The Ocean Club; Maria Guadalupe Espina, Mexico's Business Development Manager for Sandals Resorts; Adriana Laguna, Mexico Sales Manager for RIU; Nashelly Tapia, Director of Sales and Marketing for Meliá Nassau Beach; Lucila Vargas, Sales Executive for Viva Wyndham Fortuna; Fred Lounsberry, CEO, Nassau Paradise Island Promotion Board; Mary DiPasquale, Director of Tour and Travel Marketing for the Nassau Paradise Island Promotion Board; William "AJ" Saunders III, Director of Majestic Tours; Perez Rodgers, Majestic Tours; Michael Symonette, CEO of Bahamas Experience; Nasly Osorio, Manager of Partner Relations for Bahamas Experience and Carmel Churchill, Grand Bahama Island Tourism Board
"Traveling great distances to promote The Bahamas is no easy task, but it speaks volumes that our local partners are here and recognize the importance of missions such as these to our domestic tourism product," said Jibrilu.
"This is only the beginning of a truly remarkable partnership between The Bahamas and the Mexican Market, and we are so excited about the endless future opportunities," Jibrilu concluded.
# # #
Press Inquiries
Rissie Demeritte
rdemeritte@bahamas.com
Senior Manager, Domestic Communications
Bahamas Ministry of Tourism & Aviation