Back to top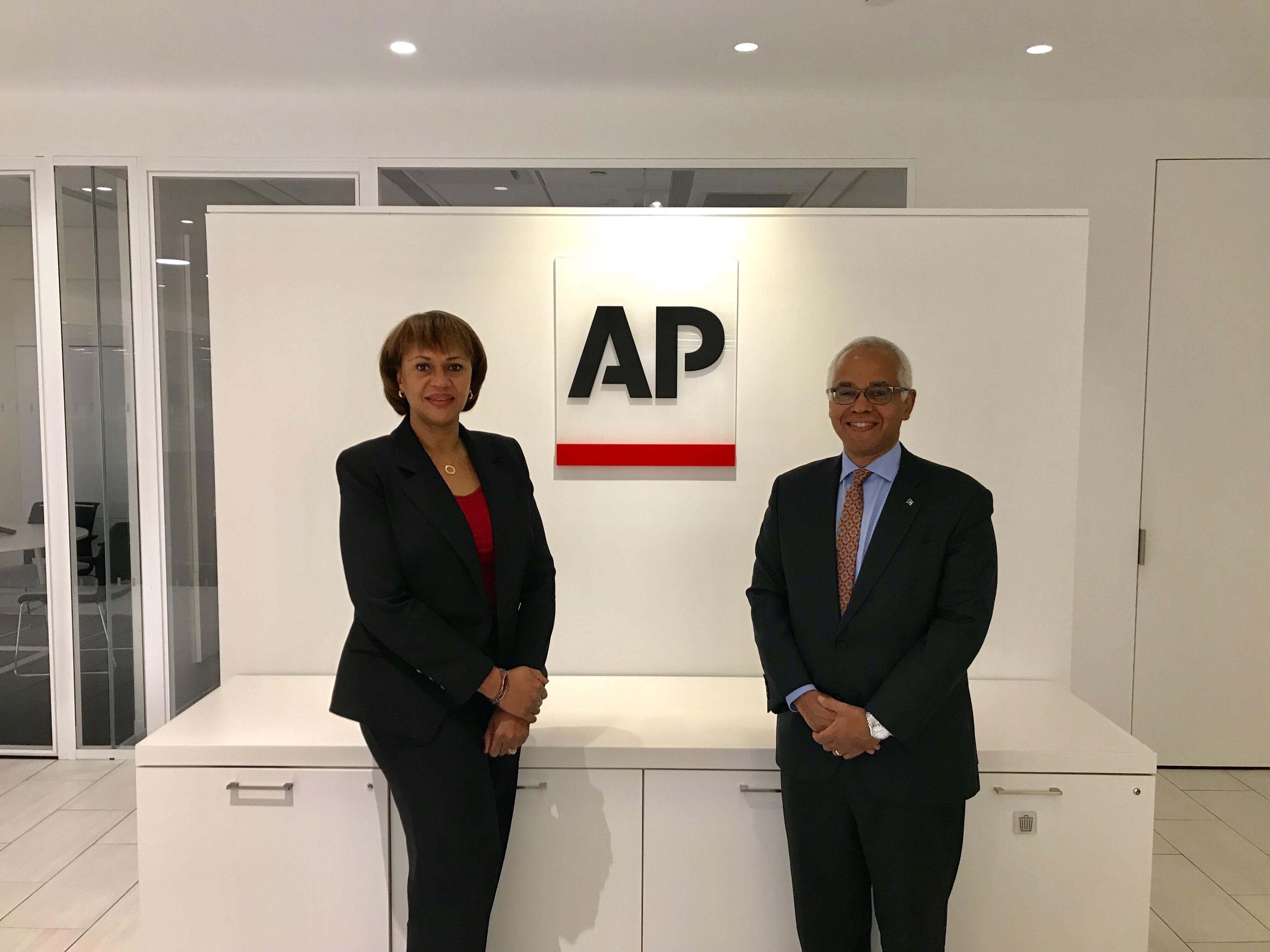 Delegation Meets with Eight Journalists at Influential Media Outlets
The Bahamas Ministry of Tourism and Aviation traveled to New York City Jan. 10-11 to meet with editors at top-tier media outlets. The delegation visited just in time to raise the profile of The Islands Of The Bahamas with journalists as they move into peak season for winter getaway and Caribbean coverage. The first quarter of each year is a crucial time to reach potential travelers who are seeking inspiration for spring break and summer vacations.
The Minister of Tourism, Hon. Dionisio D'Aguilar and Director General, Joy Jibrilu briefed journalists at the Wall Street Journal, Town & Country, Associated Press, Condé Nast Traveler, Travel + Leisure, People, Skift and CNN on new developments throughout the destination, new ferry service, and airlift. These publications reach a broad audience of potential travelers to The Bahamas including upscale and luxury travelers, via their interests in travel, news and entertainment. Exposure across multiple outlets and interests is key to inspiring consumers early in their vacation-planning journey to ensure The Bahamas is considered.
Media outreach on behalf of The Islands Of The Bahamas has already secured the destination valuable placement on Condé Nast Traveler's, '18 Best Places to Travel n 2018' and Travel + Leisure's '50 Best Places to Travel in 2018', but the competition for visibility never stops.
"The Bahamas communications team is in constant pursuit of exposure for our destination in these top publications." said Minister D'Aguilar. "The opportunity to speak to these editors directly and share our news is important, but to share some of my favorite experiences around the islands; people and places that are must-sees is also valuable in nurturing media interest."
Numerous outlets are planning updates on the Caribbean following the dramatic hurricanes of 2017. The Bahamas delegation was able to emphasize that The Bahamas is open for business directly with these editors. The Bahamas should appear in upcoming travel coverage in Travel + Leisure featuring the region, as well as, Associated Press syndicated coverage.
"Ending 2017 with The Bahamas included in two coveted lists of best places to travel in 2018 was very rewarding," said Joy Jibrilu, Director General. "Promoting our islands is truly an ongoing mission so we were very committed to calling on editors directly to begin this new year and maintain the marketing momentum we built over the past months."
The Ministry of Tourism has already been very busy hosting writers from the U.S., Canada and the U.K. and those stories are being published just in time to fill the marketplace with Bahamas messages. The team is using digital tools to promote those stories to an even larger, targeted audience increasing the reach of these stories and the return on their investment.