Back to top
Bahamas Junior Minister of Tourism Places Third in CTO Youth Congress Competition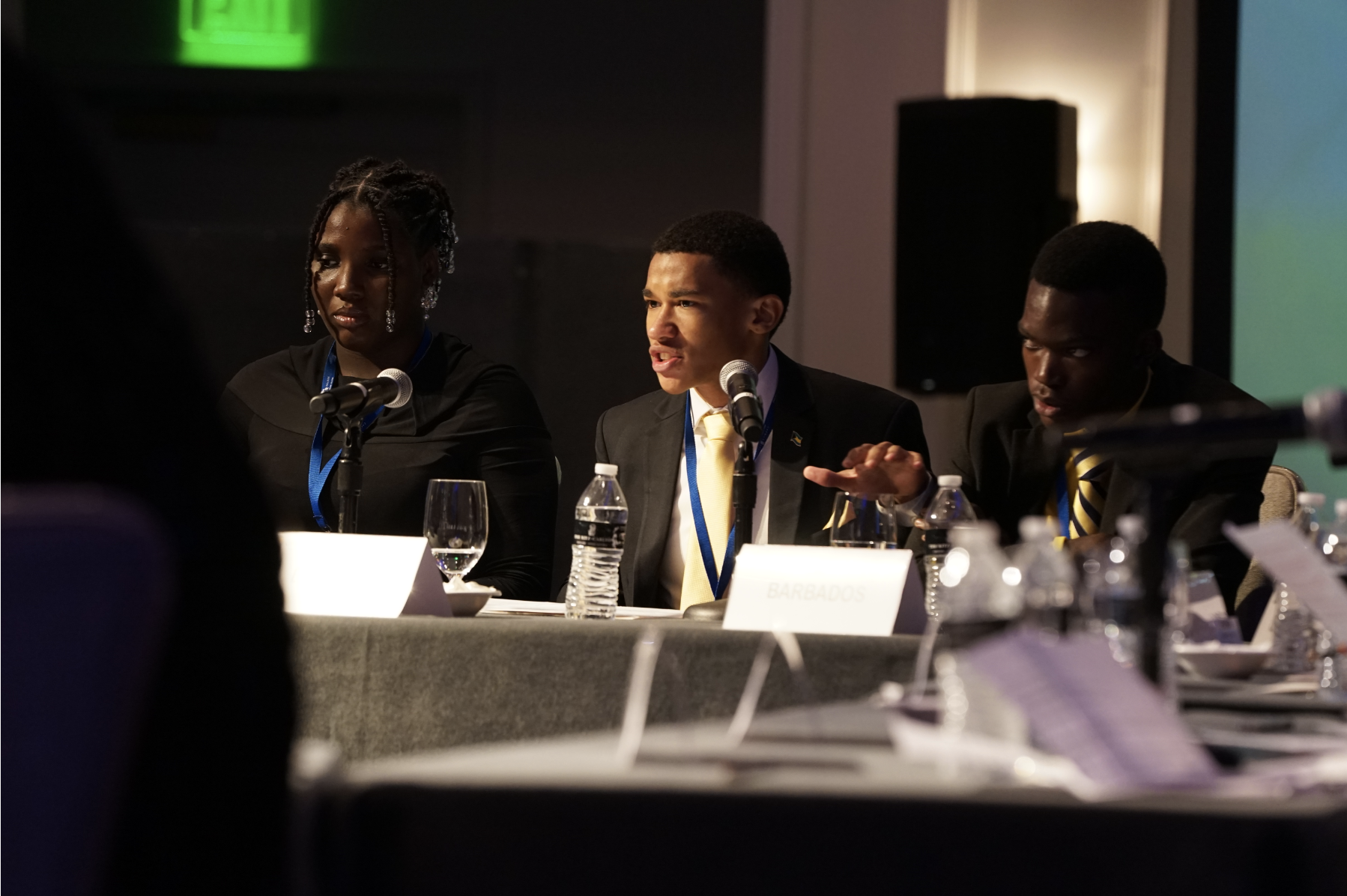 NASSAU, Bahamas, 20 September 2022 – Bahamas Junior Minister of Tourism Kelvin Archer of St. Anne's High School won third place at the regional Tourism Youth Congress Competition held during the Caribbean Tourism Organization Conference (CTO) that took place at the Ritz-Carlton, Grand Cayman Island, 12-15 September.
The Youth Congress is an annual part of the CTO's Tourism Programme that brings together Junior Ministers of Tourism from various Caribbean countries, including The Bahamas. The Congress, which is structured to mirror a CTO Board of Directors meeting, is a developmental competition involving students aged 14-17 from CTO member countries. A highlight of the Youth Congress is a speech contest in which Junior Ministers debate regional tourism issues in competition for the title of "Junior Minister of Tourism of the Caribbean" or "Junior Commissioner of Tourism of the Caribbean". The main aim of the competition is to stimulate greater awareness and excitement about tourism among young people in the Caribbean communities.
The Hon. I. Chester Cooper, Deputy Prime Minister (DPM) and Minister of Tourism, Investments & Aviation led a delegation, including Latia Duncombe, Acting Director General (ADG) and Dr. Kenneth Romer, Deputy Director General and Acting Director of Aviation to the CTO Business Meetings held from 12-15 September 2022.
DPM Cooper said: "Let me say how proud I am of Mr. Archer. He did extremely well, and whilst he placed third in the overall competition, which was exceptional given the large field of competitors, he is our champion. He spoke articulately about what The Bahamas has to offer and about the issues and challenges that confront the Caribbean region. These types of competitions and conversations are important because we want buy-in from the next generation, that this business is important, but we also want their ideas as to how we can up our game and how we can improve our tourism offering in The Bahamas and the region."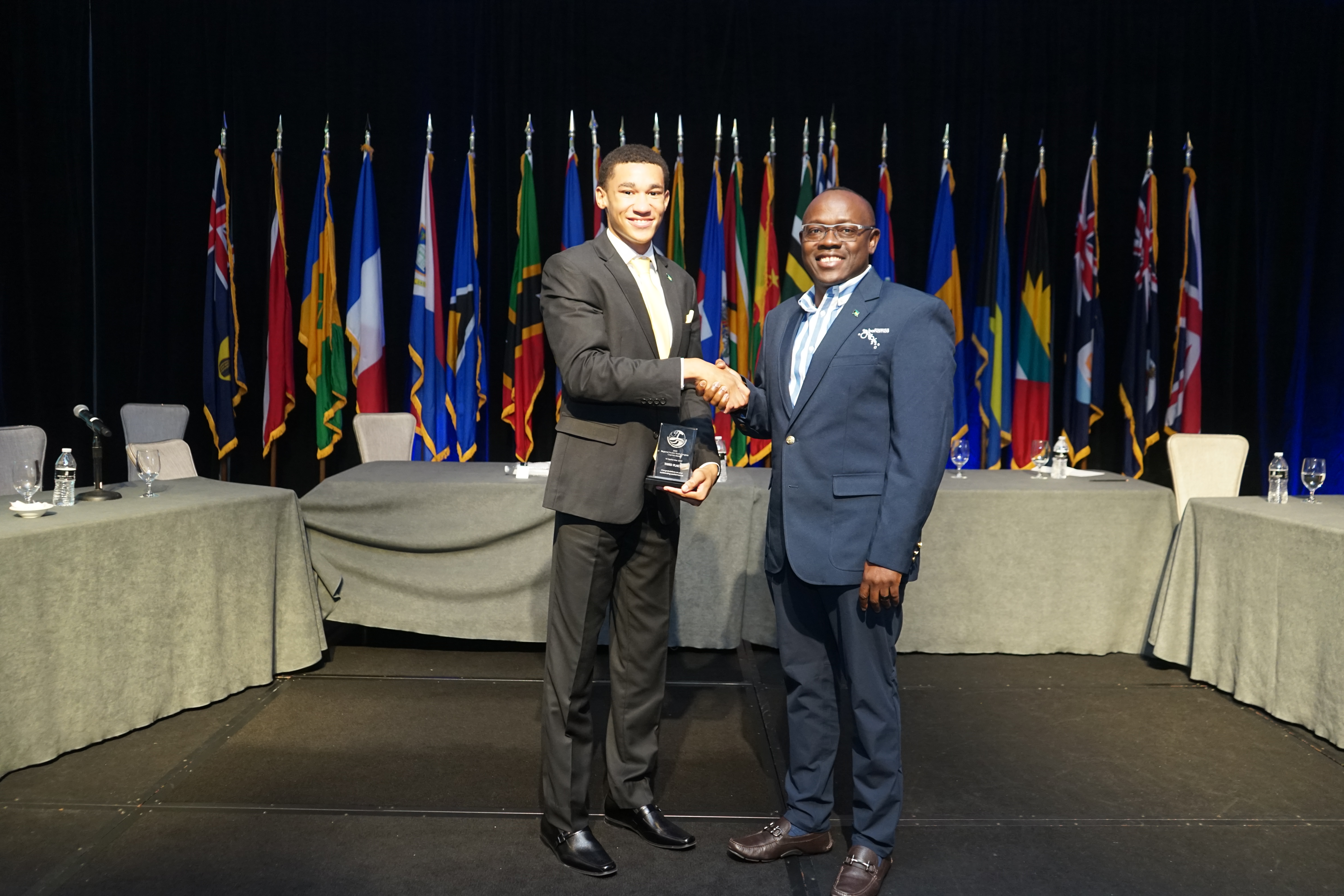 In this year's Youth Congress speech competition, which was held on 15 September, eleven Junior Ministers from eleven Caribbean countries competed for the title of "Junior Minister of Tourism of the Caribbean" or "Junior Commissioner of Tourism of the Caribbean". Each Junior Minister delivered a three-minute prepared speech on a topic relating to tourism matters. Additionally, Ministers were given a choice of two mystery topics on which to present a one-minute response. Archer's prepared topic related to social media strategies to promote The Bahamas as a destination, and for his Mystery Topic, he was tasked to provide two key services to bolster interest for the Meetings, Incentives, Conferences and Exhibitions (M.I.C.E.) markets. Archer delivered compelling presentations on both topics.
Bahamas Junior Minister of Tourism Kelvin Archer emerged from the competition with a third-place finish, behind candidates representing Trinidad and Tobago and St. Vincent & The Grenadines respectively. The regional title is held for one year and the winning student is given the opportunity to be involved in tourism-related activities throughout the year in his/her country to enhance their knowledge of tourism.
Of his experience at the regional Youth Congress, Kelvin Archer said, "The CTO Conference was a very immersive experience; I was able to gain a wealth of knowledge from my counterparts about tourism from a regional perspective while participating in the regional youth congress competition." He added, "It was wonderful to experience Cayman at its best or 'Cayman kind' as they call it and to meet junior ministers from across the region."
Archer won The Bahamas Junior Minister of Tourism title in August 2022 and serves as the voice of tourism to the youth of the nation. His duties include making recommendations for the improvement of tourism initiatives specific to youth in the country.
For more information, visit Bahamas.com or Tourismtoday.com.