Back to top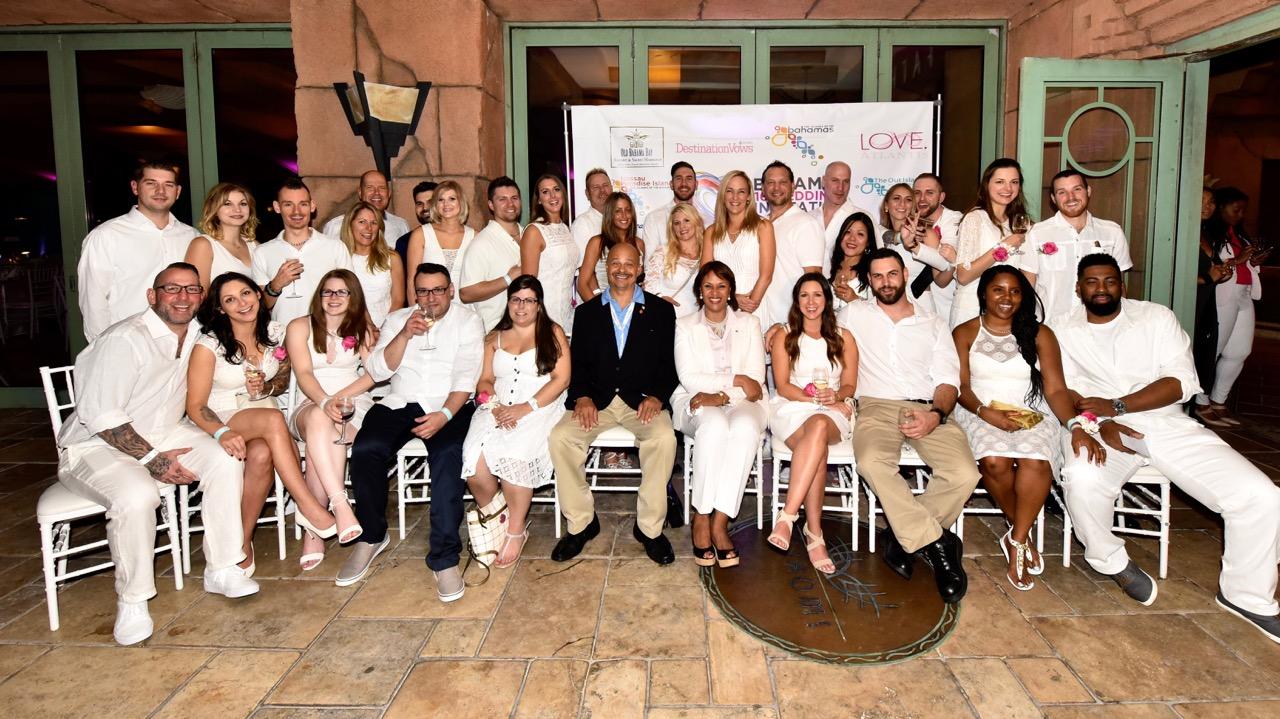 Wedding bells will be ringing throughout The Islands of The Bahamas this week as 16 Canadian couples say "I do"at 16 different venues on Nassau/Paradise Island, Exuma, Eleuthera, Abaco, Cat Island and Bimini at 1600 hours (4:00 pm) on November 16, 2016.

The Bahamas Ministry of Tourism (BMOT) rolled out the red carpet for the 16 excited couples that finally arrived in New Providence on Monday after months of planning for their dream weddings in paradise.

The couples were met with a warm welcome by the BMOT team at the Lynden Pindling International Airport (LPIA) where they were treated to a photo opportunity to document the start of their special journey before being escorted to the Atlantis Paradise Island resort in a stretch limousine.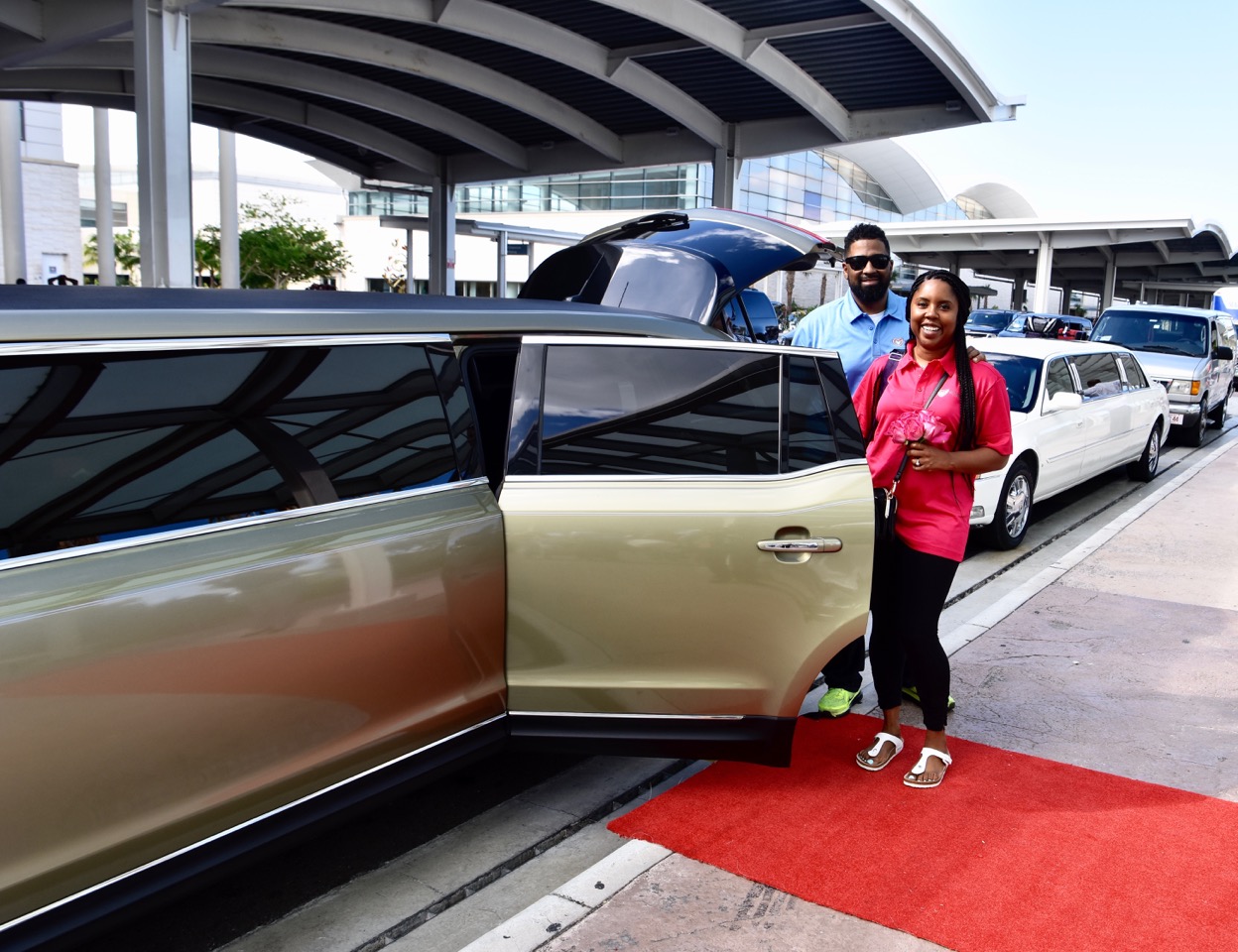 Later that evening, the couples were honored at an exquisite welcome reception at Fathoms at Atlantis. 
Tourism Director General Joy Jibrulu thanked the couples for showing interest in The Islands of The Bahamas for their special day and invited them to celebrate all of their milestones in The Bahamas.
"In 2015, the World Travels Awards voted The Bahamas the best wedding destination in the world. It's not just us saying that this is the best destination, it has been independently verified and we're excited that you could experience some of the beautiful islands that earned us that title," Jibrilu said.
"We're delighted to have you here and to be a part of your special day. I hope that your journey is a beautiful one. I hope that you grow closer, stronger and that it becomes more meaningful every day and every year. And remember, you may be getting married on Nassau, Long Island, Exuma or Eleuthera but I can think of 16 honeymoons that you can come back and experience on the other islands that you will not get to see on this trip. We invite you to come back and to relive this very special day in our beautiful country."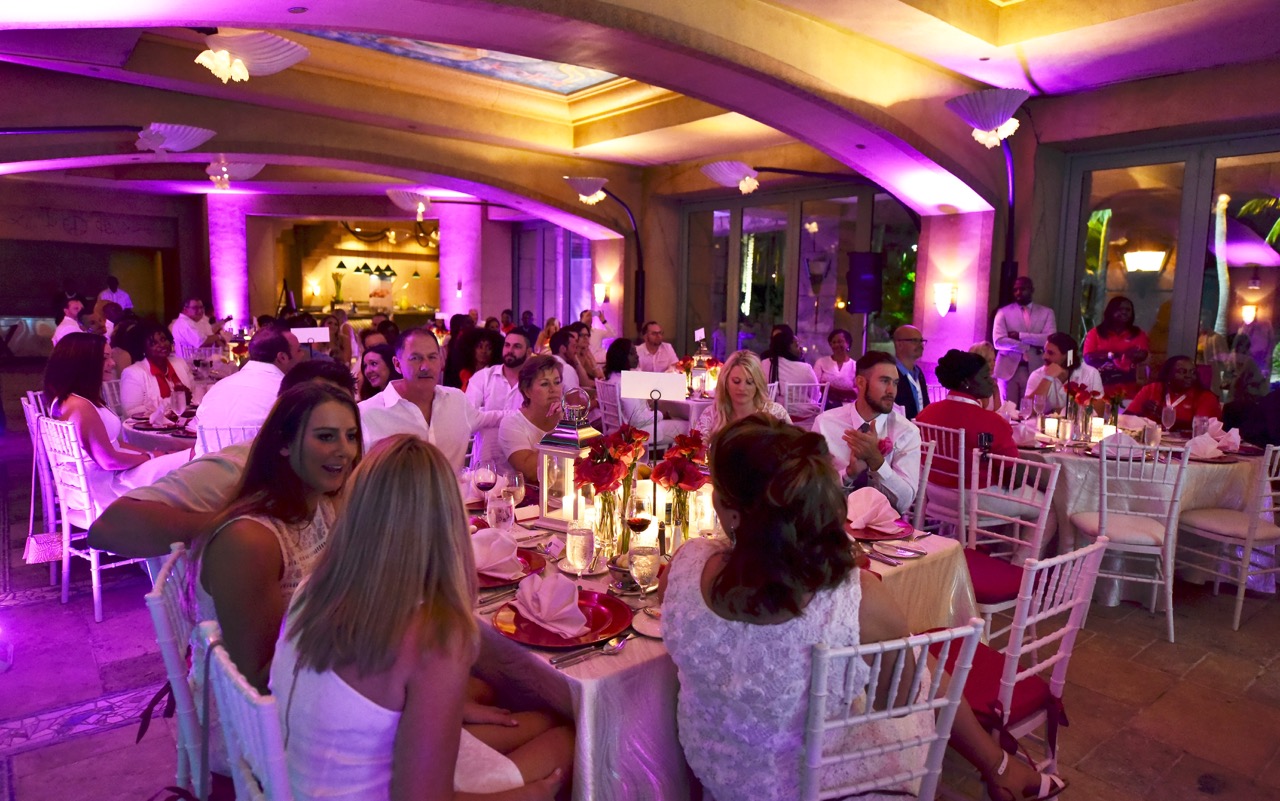 Vinincia Strachan, Sr. Manager of Romantic Travel said the idea of destination weddings in The Bahamas recently began to grow on the Canadian community, and it is her hope that the promotion continues to stimulate growth.
"More and more people are wanting to have destination weddings, and now they're beginning to look at The Bahamas as one of the premiere destinations for a wedding. I'm hoping that this 16 weddings promotion inspires more Bahamas destination weddings, particularly to the Family Islands. We hope this promotion gets Canadians excited to learn about all of The Islands of The Bahamas," she said.
 On Monday, November 13, the couples received their marriage licenses from the Registrar General Department and then enjoyed some shopping at the Straw Market and John Bull in Downtown Nassau.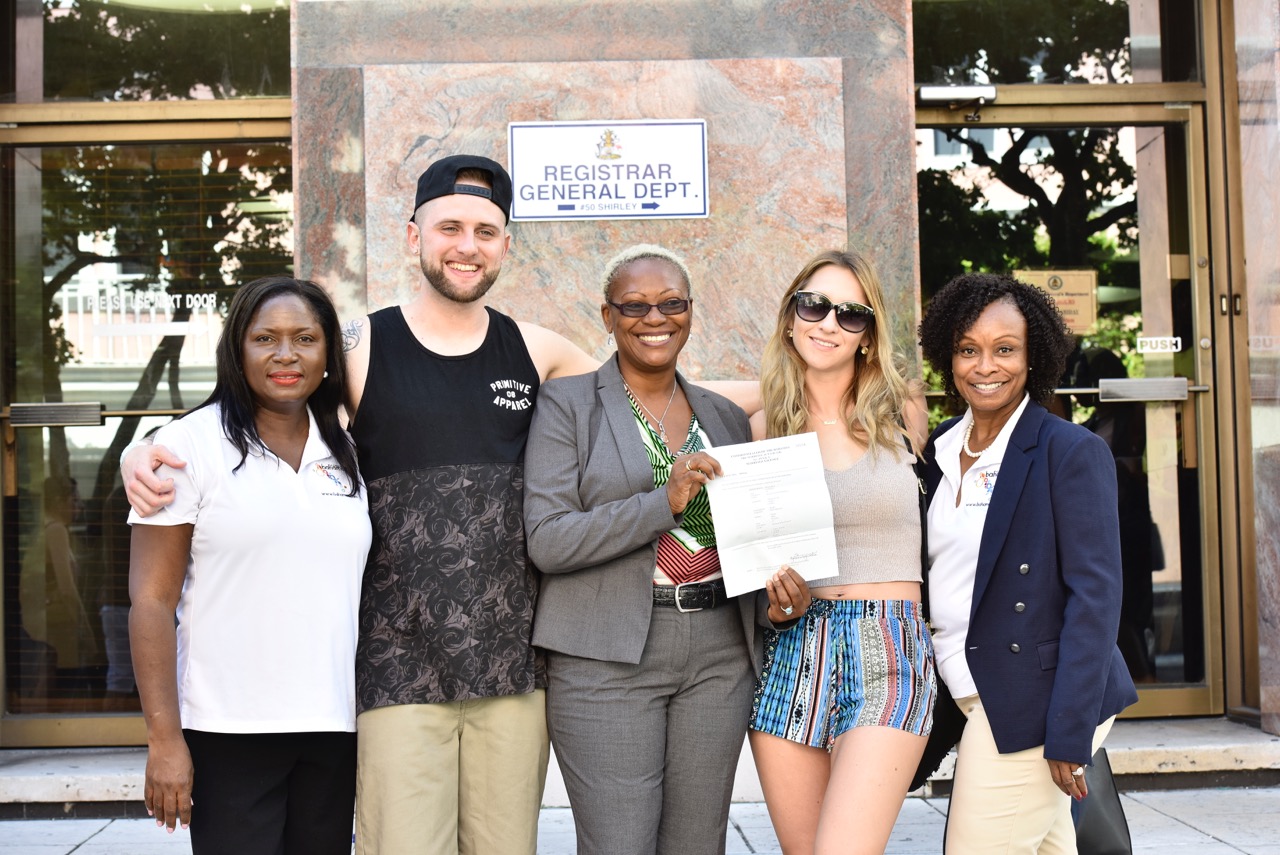 The couples that are tying the knot on the Family Islands left on Tuesday morning to inspect the wedding venues and meet with the wedding planners.
Debbie Thompson and Jason Carrington from Toronto, Ontario who will wed in Nassau at Sapodilla Estates, said that this wedding will forever be in their memories.
"We've never been to The Bahamas before this but we'll be back, it's beautiful. We brought 21 people with us, this is a big deal for us and we'll also be celebrating our one-year anniversary here in The Bahamas. We will never forget this; we will tell our grandchildren about this," Thompson said.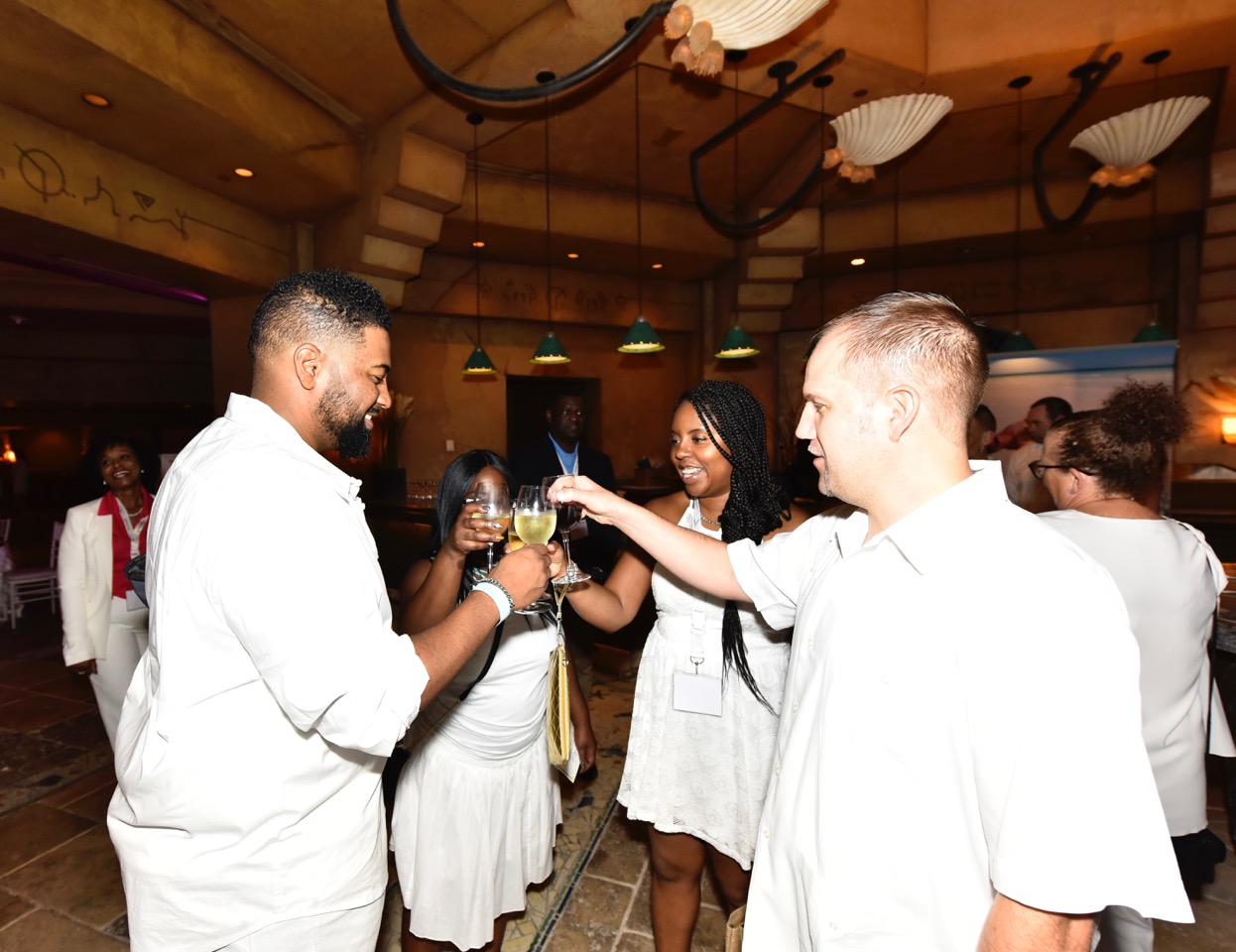 Nicole Vogel and Micheal D'Aoust from Sherwood, Alberta will wed on Abaco. They said they're thrilled that the opportunity presented itself and they're now getting married in The Abacos.
"After Mike asked me to marry him in Cuba he kept asking when we were picking a date and I said let's just see what happens and maybe something will just present itself. He went behind the scenes and wrote this beautiful love story and entered us in a contest, we won and here we are getting married. He wanted me to pick a date and this date picked itself. We're excited, the beaches are beautiful, it looks very quaint, rustic and out of the way so it should be interesting."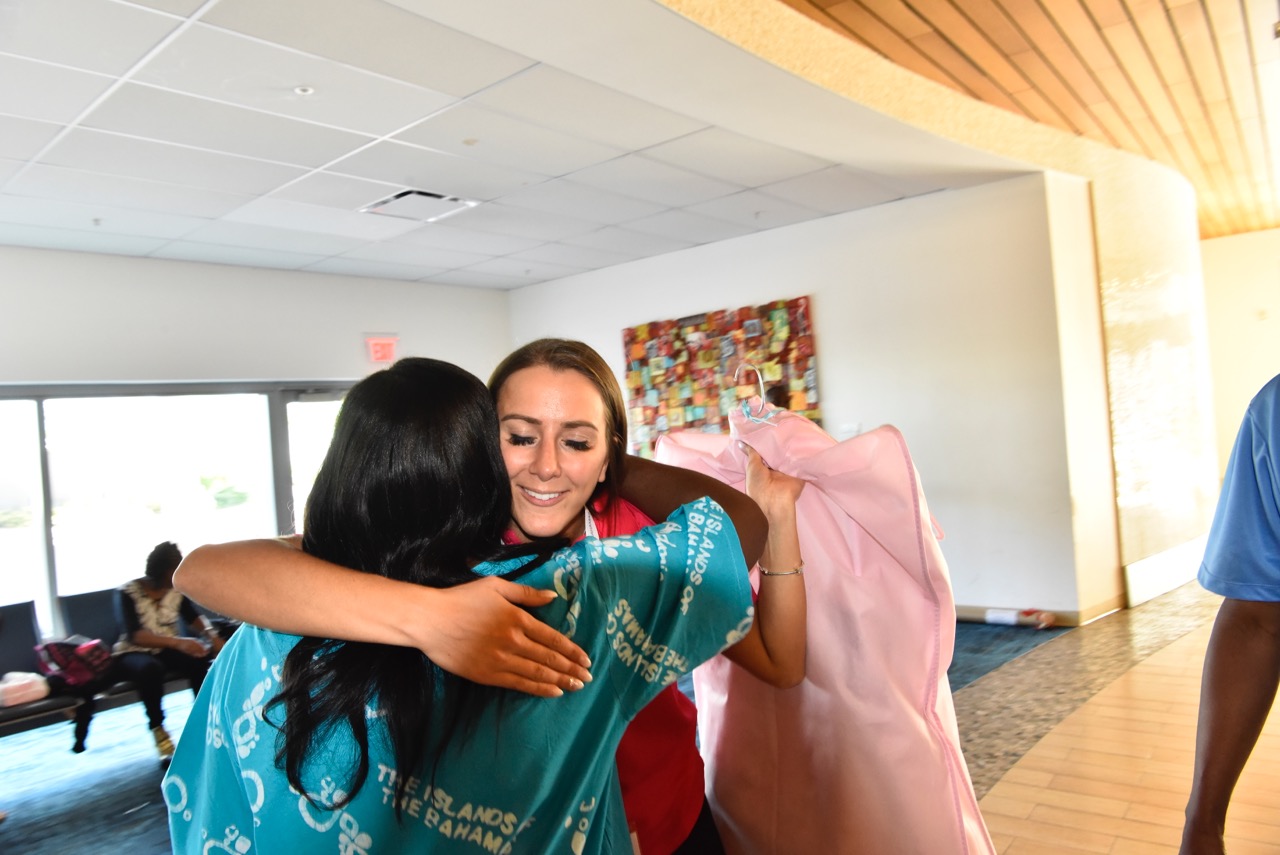 The couples were chosen out of hundreds of entries to the Ministry of Tourism's 'Bahamas 16 Weddings Invitation' promotion. The unique multimedia contest invited engaged couples to select one of sixteen locations within The Islands Of The Bahamas as a backdrop for their dream wedding.
They were encouraged to creatively incorporate something indigenous to the islands into their wedding ceremony using suggested Bahamas Ministry of Tourism wedding themes. All submissions required a photo and/or video of the couple along with a brief description of the their dream Bahamian wedding and why they chose the selected location.
For more information visit http://bahamas16weddings.com.