Back to top
Bahamas Gets Three Expedia Caribbean Awards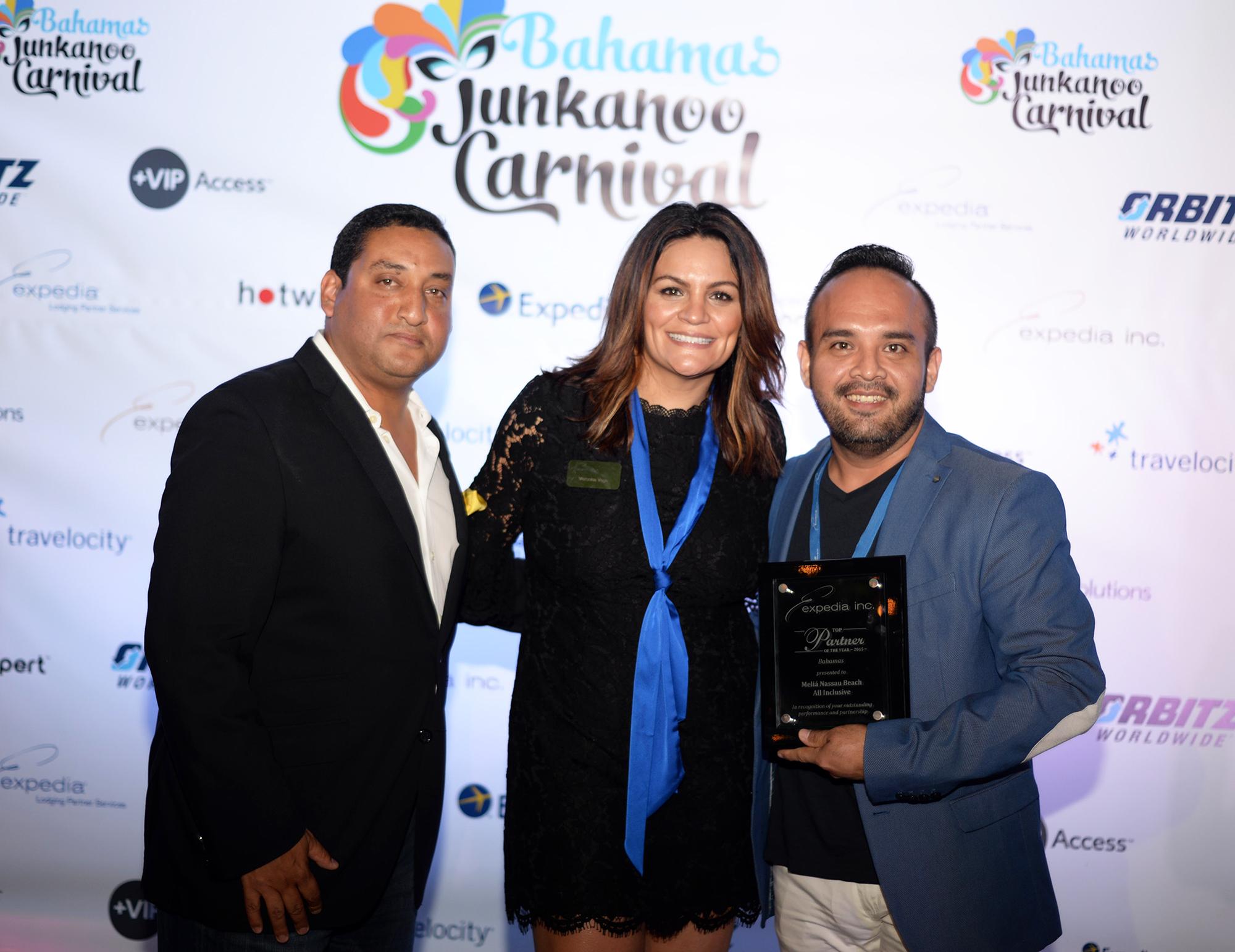 Melia Nassau Resort landed the top partner award at Expedia's Caribbean Awards held at John Watling's Distillery on January 21.
The awards were held in honour of Expedia's Caribbean partners, who are in The Bahamas for the Caribbean Hotel and Tourism Association's 2016 marketplace.
 Director of Expedia in the Caribbean Demetrius Canton said the awards are a way to say thank you to the region's highest performing partners.
 "We recognize the partners in our top 10 destinations and this includes awards for top package performance and destinations for the year," he said.
 The Bahamas ranks fifth on Expedia's list after Dominican Republic, Cuba, Jamaica and Puerto Rico.
 Despite this, Mr. Canton said The Bahamas' popularity is growing.
 "We saw very healthy room growth from production last year and so it continues to be a very important destination," he said. "We partner with the Ministry of Tourism for marketing purposes and the ministry partners with our media solutions team to brand the destination, make noise on our different sites around the world and get The Bahamas' name out there.
 "We hope that The Bahamas is continuing to see value in terms of marketing with us. As we continue to grow and acquire other companies – like the acquisition of Orbitz – if you are not advertising with us, you are missing out."
 Melia Nassau Resort's E- Commerce Manager Manuel Quijano says the resort has seen the benefit of partnering with Expedia.
 "Melia has seen bookings grow by as much as 120 per cent. I think it helps that we did multi-million dollar renovations and so people are more interested in us," he said.
 "We are going to continue a strong partnership with Expedia because we can see the benefits."
 At the award ceremony, The Cove, Atlantis received the top customer service award in the Caribbean and Comfort Suits Paradise Island received the newest partner award. 
According to officials, 30 million people worldwide use Expedia as their booking engine for travel.