Bahamas Cultural Explosion In Cuba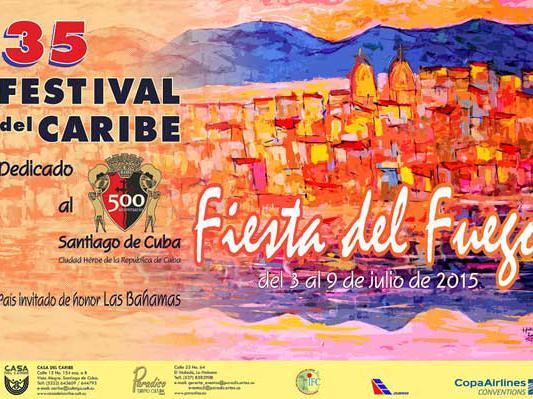 Hundreds Travel To Showcase Bahamian Culture
A delegation of over 300 Bahamians will travel to Santiago, Cuba early next month to participate in the country's 35th Annual Caribbean Festival, Feast of Fire.
The festival, scheduled for July 3-9, is dedicated to a country or group of countries.
This year The Bahamas is being recognized.
It gives The Bahamas an opportunity to showcase wide-ranging and diverse elements of Bahamian culture including food, music, fashion, arts and dance.
The Ministry of Tourism and the Ministry of Youth, Sports and Culture are coordinating the event.
Artistic Director at the Ministry of Tourism Ian Poitier is heading the Bahamas' delegation.
He said it is imperative for The Bahamas to showcase its very best.
"My role is to ensure the successful delivery of all the creative content of The Bahamas' contribution to the festival," Mr. Poitier said.
"In doing so, we will showcase our history through all of our cultural forms. Under the umbrella of 'From Columbus to Junkanoo' the work will be presented along five themes – the first meeting of the old and new worlds through the arrival of Columbus in San Salvador; our uniquely beautiful, paradise islands; piracy and the colonial settlers; slavery and emancipation and independence and Junkanoo."
Over 28 foreign delegations are participating in this year's festival.
Among the largest delegations which have confirmed their presence to the cultural event are Curacao, Venezuela, Argentina, Spain, Dominican Republic, Jamaica, Puerto Rico and Haiti, to which join cultural carrier groups of this Cuban eastern province, and those of Ciego de Avila, Camagüey, Matanzas and Cienfuegos.
 For the first time, the United States will bring a delegation of 500 persons. 
The Bahamian activities will take place at over 10 venues throughout the city.
The Bahamas will be showcasing junkanoo demonstrations, lectures and seminars, visual arts exhibition, culinary exhibition and demos, a folklore show, a film exposition, handicraft demonstrations and displays, theatrical presentation and food presentations.
 "Given the scale of investment and resources required to deliver such a high-quality, high-impact contribution, we must ensure that as far as possible, the event produces sustainable, long-term outcomes," Mr. Poitier said.
"As Cuba prepares to move to its next stage of development by broadening and deepening its ties with The Bahamas through cultural exchanges such as this, both countries are well placed to elevate the relationship from that of friendly neighbours to trusted and highly-valued friends."