Bahamas Beach Soccer Team promoting The Bahamas in Europe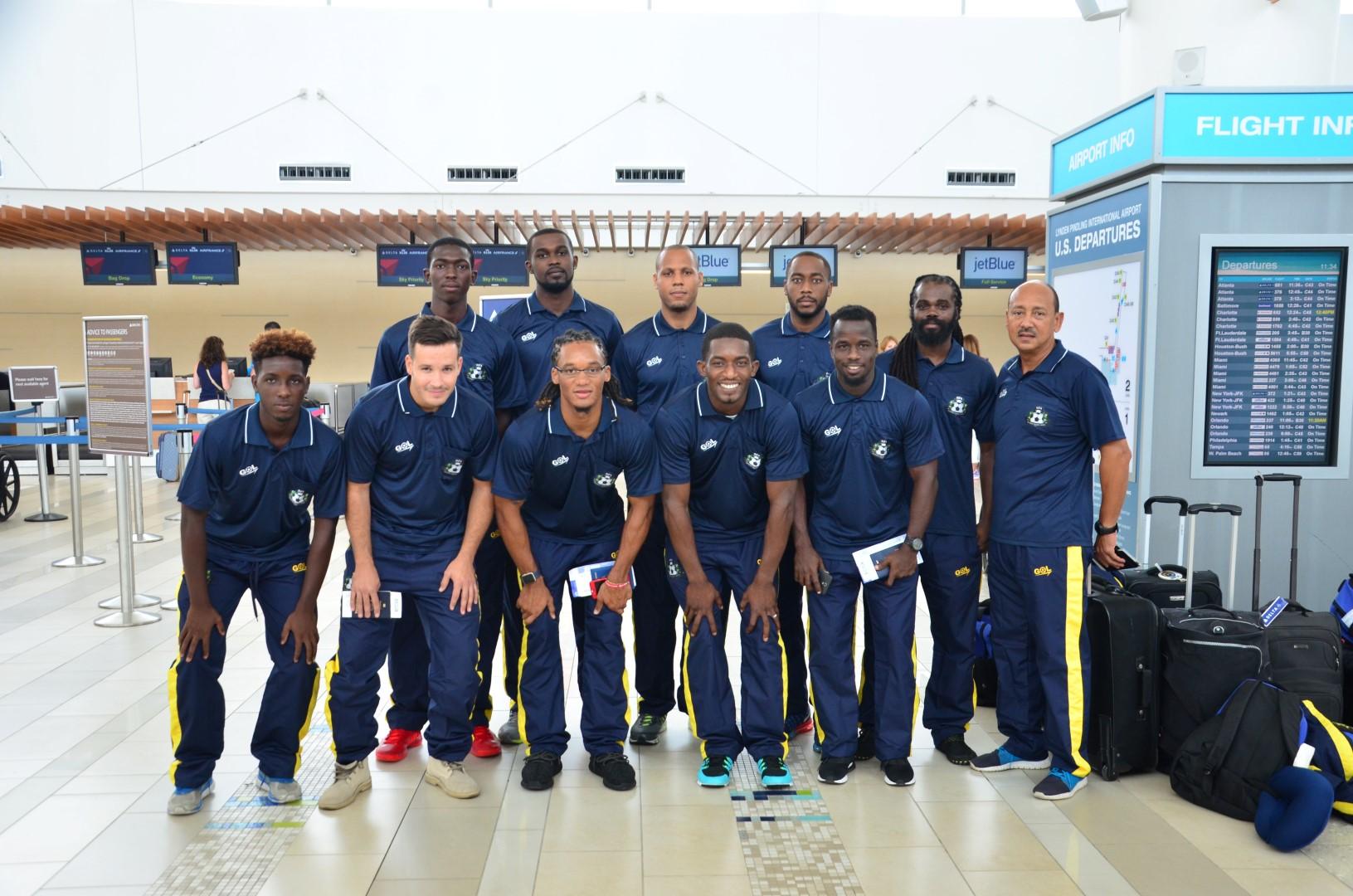 As members of the National Beach Soccer Team continue their intensive training in Europe for what will possibly be their biggest competition to date, they also have a smaller goal to score: the promotion of The Bahamas as a destination.
The 12-member team left for Switzerland on Monday, July 11 and will travel throughout Europe for a six-week training camp in preparation for the 2017 FIFA Beach Soccer World Cup.
Each player will sport a uniform with a large The Islands of The Bahamas logo on the front.
Gavin Christie, team captain, said the team's goals are two-fold: to get stronger and to represent the country proudly.
"It's a great thing for the country, it's a great thing for The Bahamas," Christie said.
"Now you have a team and The Bahamas will be plastered all over Europe for six to seven weeks competing against top countries like Italy, Estonia, Croatia, Austria. And so it's an awesome opportunity for the country."
He added: "The goal is for us to grow as a team, for us to get better and the only way to do that is to play and train at a very high level, which we will get in Switzerland."
The Beach Soccer World Cup will be hosted in New Providence April 27 to May 7, 2017. According to officials, the 2017 FIFA Beach Soccer World Cup will feature 16 countries. They will compete over a 10-day period.
When you think of beach soccer, it's hard to think of any destination that's more perfect to host a round of games than The Bahamas.
From that perspective, team defender Kyle Williams said The Bahamas and world cup will be an easy sell.
"Well as you know world cup is going to be here in Nassau in 2017 so it's very important for us to have a good showing," Williams said.
"Of course while in Europe we're going to promote The Bahamas in the best light possible. A lot of people don't know much about The Islands of The Bahamas, it's a very small country but we have so much to offer.  So we're going to go ahead and bring that to light by being great ambassadors for country, not only on the field but off the field also."
During their 6-week stay, Team Bahamas will be based in Basel, Switzerland, however they will travel to several other countries each weekend to compete in various Beach Soccer tournaments.