Bahamas #1 In Private Aviation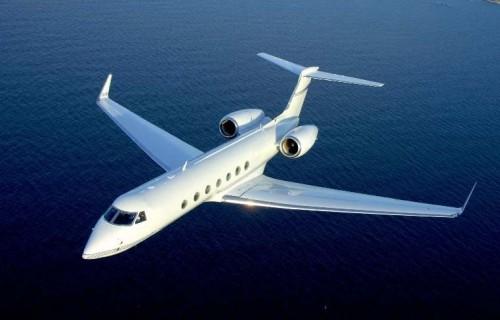 The Bahamas was recently declared number one in private aviation beating out regional competitors like St. Barts, St. Martins and Turks and Caicos and banking in almost $300 million.
According to figures supplied by PrivateFly from WINGX, there were 12,566 charter flights to the 10 busiest Caribbean airports alone from November 2013 to April 2014 – the high season for travel.
Officials say the top destination was Nassau, which brought in over $278 million from private airliners alone.
Chief Pilot and Aviation Specialist for the Ministry of Tourism Greg Rolle, who has responsibility for private airliners, said it was a part of the ministry's objectives to make the country number one in private aviation.
"Our private aviation objectives were two-fold - to increased general aviation traffic and expenditure and to expose more Bahamians to business opportunities in the General Aviation Industry," Mr. Rolle said.
"These numbers and revenue assure us that private pilots are coming to The Bahamas and the three Bahamas Islands mentioned all have Fixed Based Operator (FBO's) that are owned and operated by Bahamians."
The companies credited for the number one position include Odyssey Aviation and Executive Flight Support, Cherokee Aviation in Abaco and White Crown Aviation in Eleuthera. Mr. Rolle added that this speaks volumes to aviation marketing efforts towards private pilots.
"Our team moves aggressively to build relationships with all major aviation executives and put the various programs in place for their members which includes, The Bahamas Flying Ambassadors program, forming relationships with Aviation Clubs, Associations, Aviation schools, FBO's (Fixed Based Operations) (EAA) Experimental Aircraft Association and (AOPA) Aircraft Owners and Pilots Association," he said.
"Our desired outcome is being realized, as we create more awareness of the general aviation market, its value to the Bahamian economy and career or business opportunities for Bahamians."
Related Stories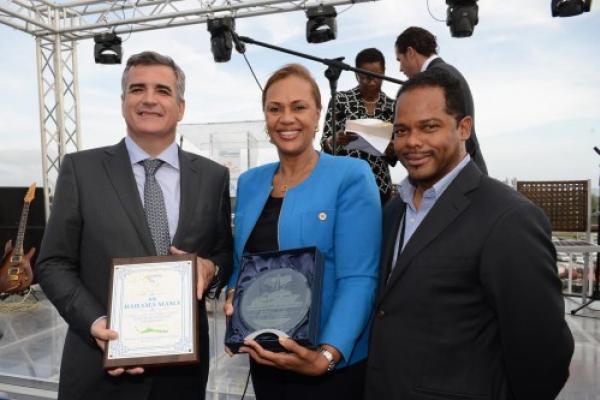 FREEPORT, Grand Bahama Island – Over 100 special invited guests from throughout the travel and tourism industry recently climbed onboard the luxurious Balearia Bahamas Express' new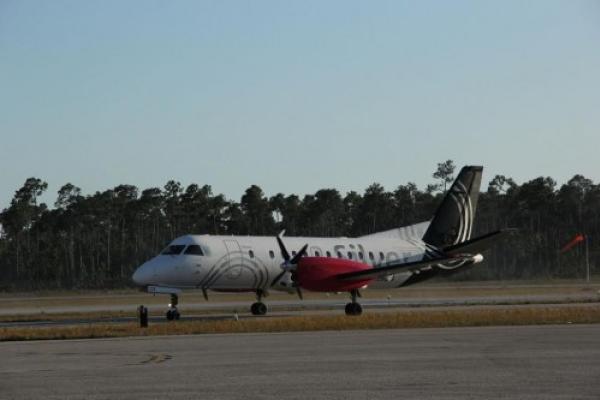 New flights to Marsh Harbour, North Eleuthera, and Freeport
VIDEO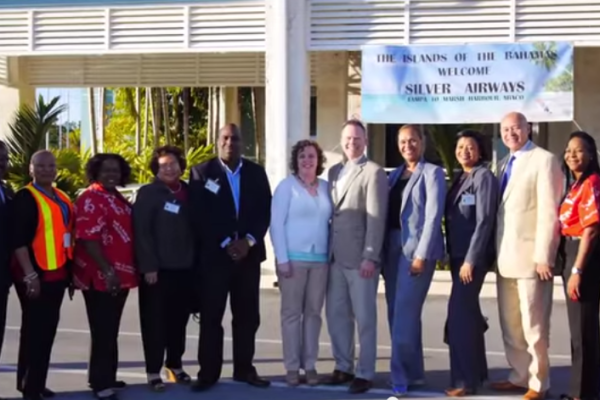 17 February 2015 - Silver Airways increases airlift into Abaco with the introduction of its Tampa flight to Marsh Harbour.