Back to top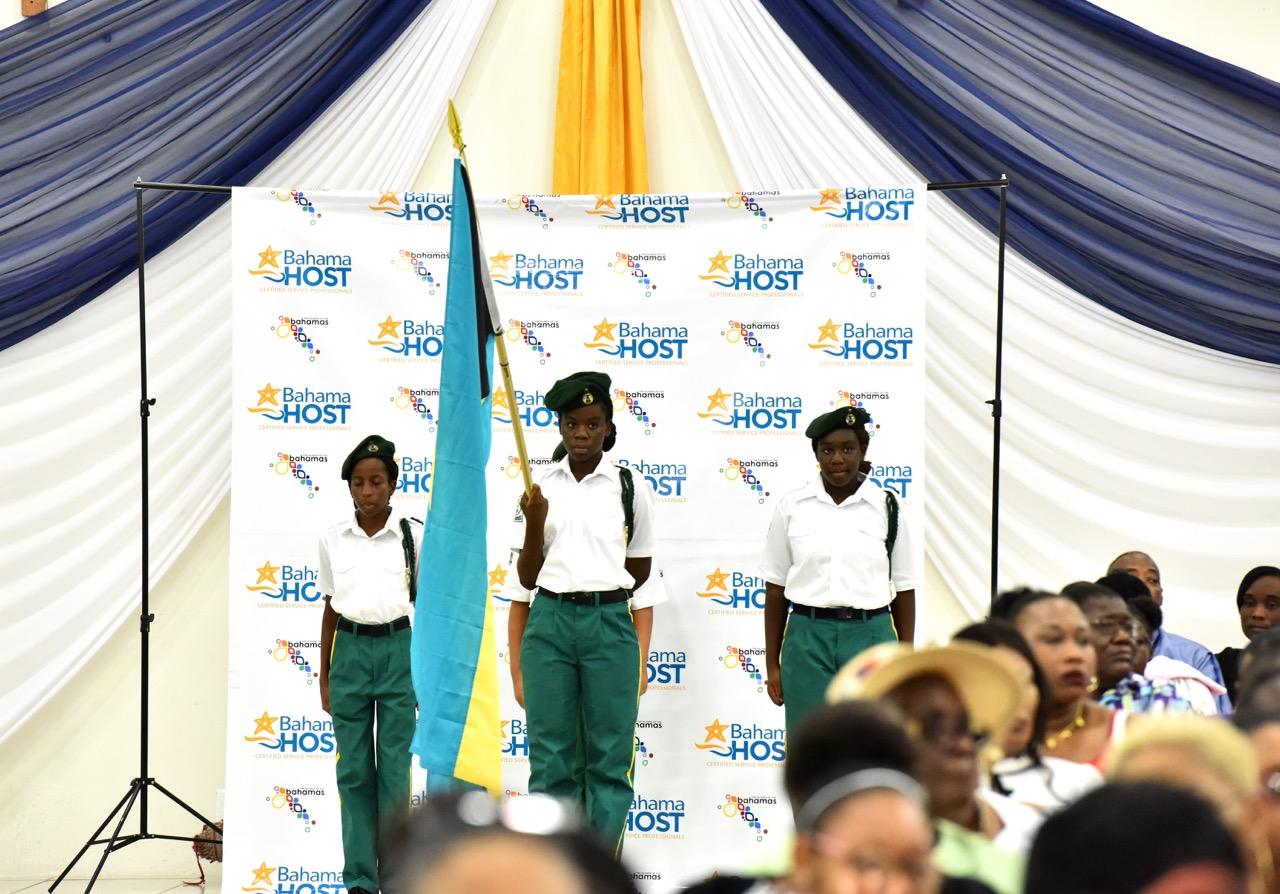 300 Graduate from Ministry of Tourism and Aviation's Signature Training Program
NASSAU, Bahamas: At the recent BahamaHost Graduation Ceremony held at the William Thompson Auditorium, it was announced that the Ministry of Tourism and Aviation's signature industry training program will be going digital, in order to accommodate more participants.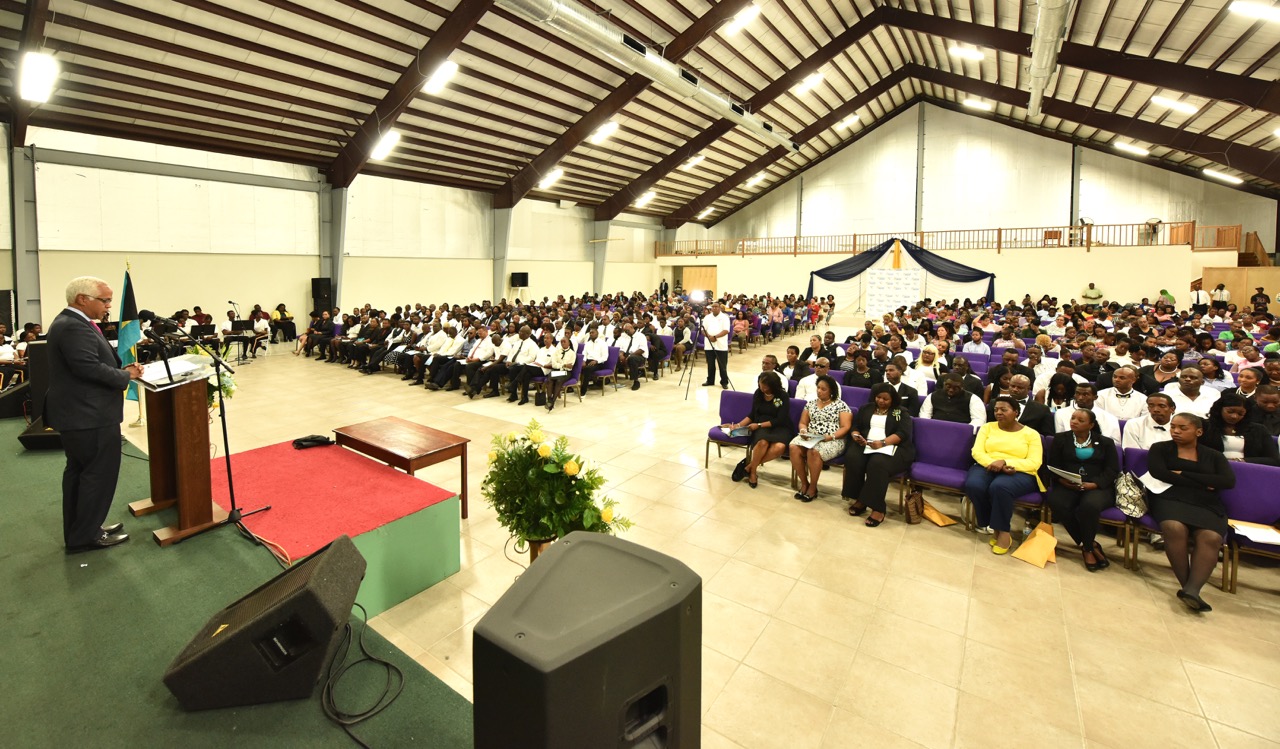 Elaborating under the graduation theme, "Training towards a Diversified and Expanding Economy," the Ministry's Director of Training and Education Ian Ferguson said the new e-learning program facilitated in conjunction with the University Of The Bahamas will be delivered through a virtual classroom.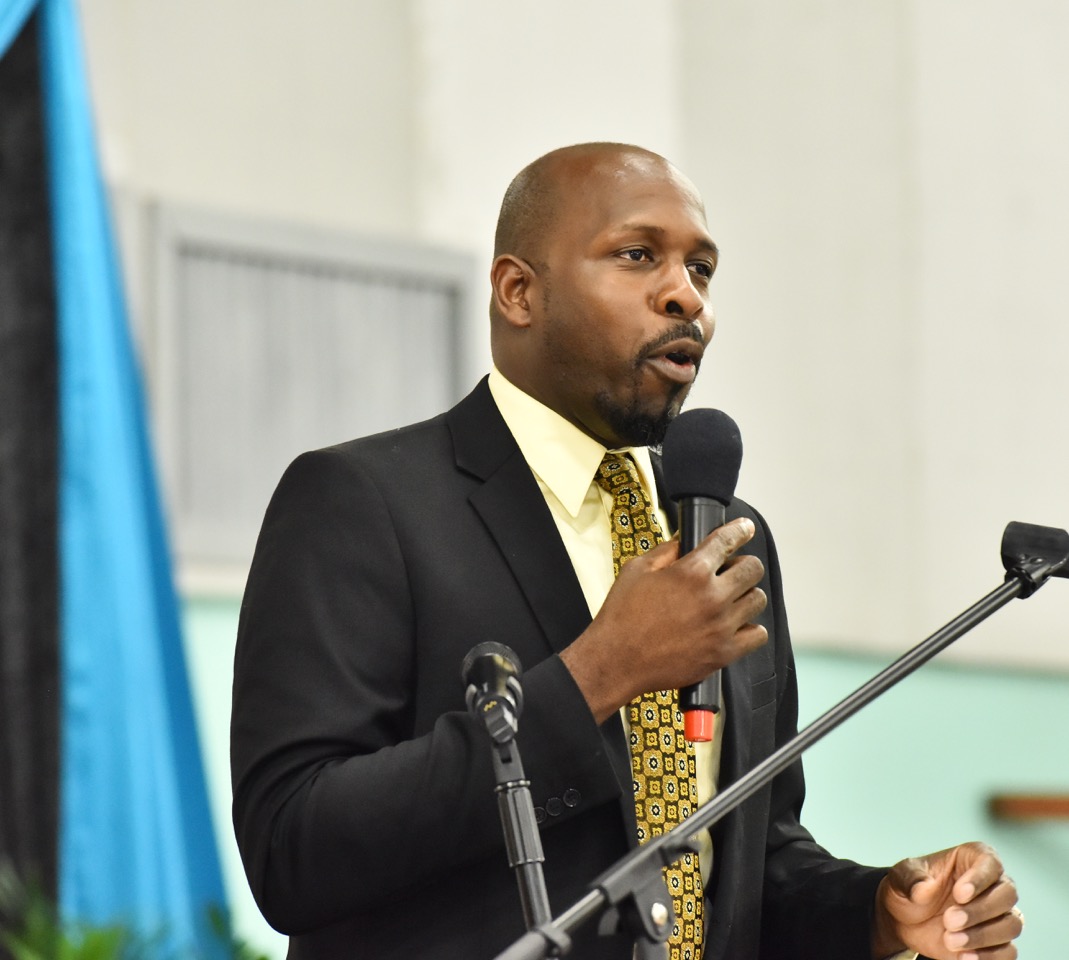 "BahamaHost sessions in New Providence and Grand Bahama will engage active live participants in all of our Family Islands," he noted. "We are excited about utilizing and leveraging technology to reach the masses and create this proverbial tsunami of excellence we so desperately need."
Minister of Tourism and Aviation Dionisio D'Aguilar encouraged the graduates to provide excellent service in tourism.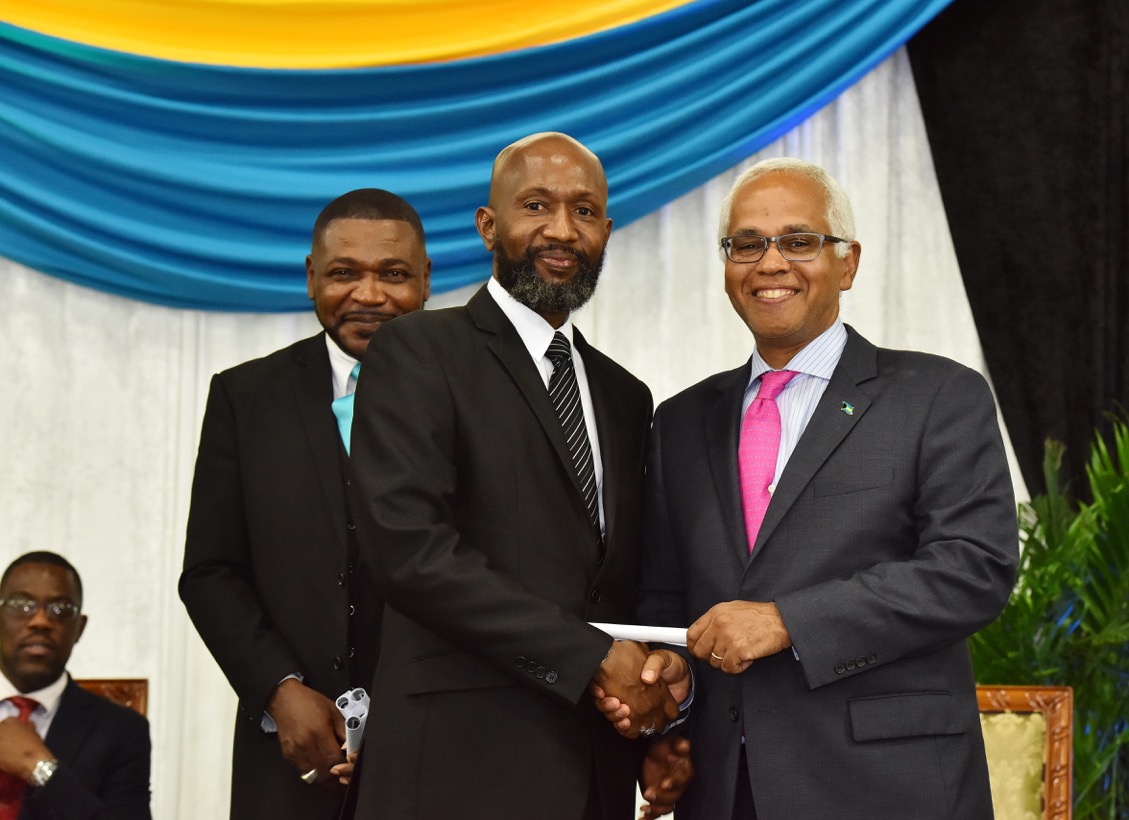 "The country needs you right where you are, doing your part on the job, to efficiently run our tourism industry, which sustains our entire nation," he said.
He also recommended that more Bahamians capitalize on the opportunity to start businesses in the tourism and hospitality sector, "For those of you who are of the mindset to go into a business of your own, I am pleased to tell you that now is the most opportune time in the history of our country to launch a tourism based business."
The Minister also gave the graduates a number of marketable sectors of tourism, such as beach and sea-based operations, family entertainment, authentic souvenirs, culinary tourism and agriculture.
He also encouraged them to utilize resources made available to entrepreneurs through the Tourism Development Corporation (TDC) and the Small Business Development Centre (SBDC).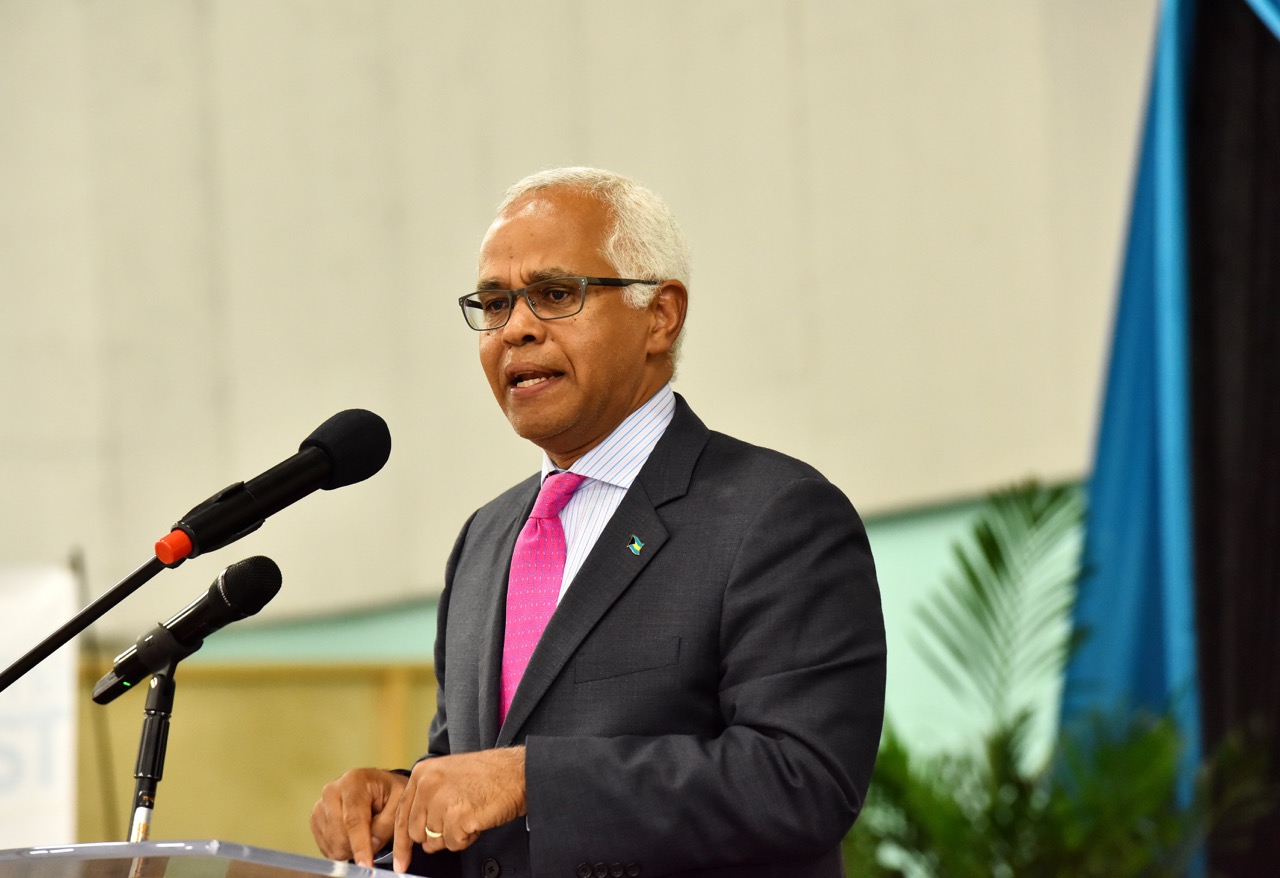 "From the moment you make contact with these organizations, they will take your hand and shepherd you through the process of fine-tuning your business concept, mapping out a business plan, tying you into a network of likeminded fellow entrepreneurs with whom you can share ideas," Minister D'Aguilar said.
"The Ministry of Tourism and Aviation will continue to pursue its aggressive marketing campaign overseas to drive tourism business to The Bahamas. Now is the time for enterprising Bahamians to take up the challenge to diversify and expand our economy. For those of you who decide to remain in position on the job, we need you where you are.  I cannot over estimate how important a role you play. Tourism is a team enterprise. We need all hands on deck to build the economy of our beloved nation and to create a Bahamas where all of our citizens can make an equitable living."
Grand Bahama recently held its spring BahamaHost graduation exercise where some 250 public service drivers, bankers, educators, hotel employees and others, including persons who work within and outside of the Tourism and Hospitality sector. Graduates all report having experienced a successful BahamaHost session.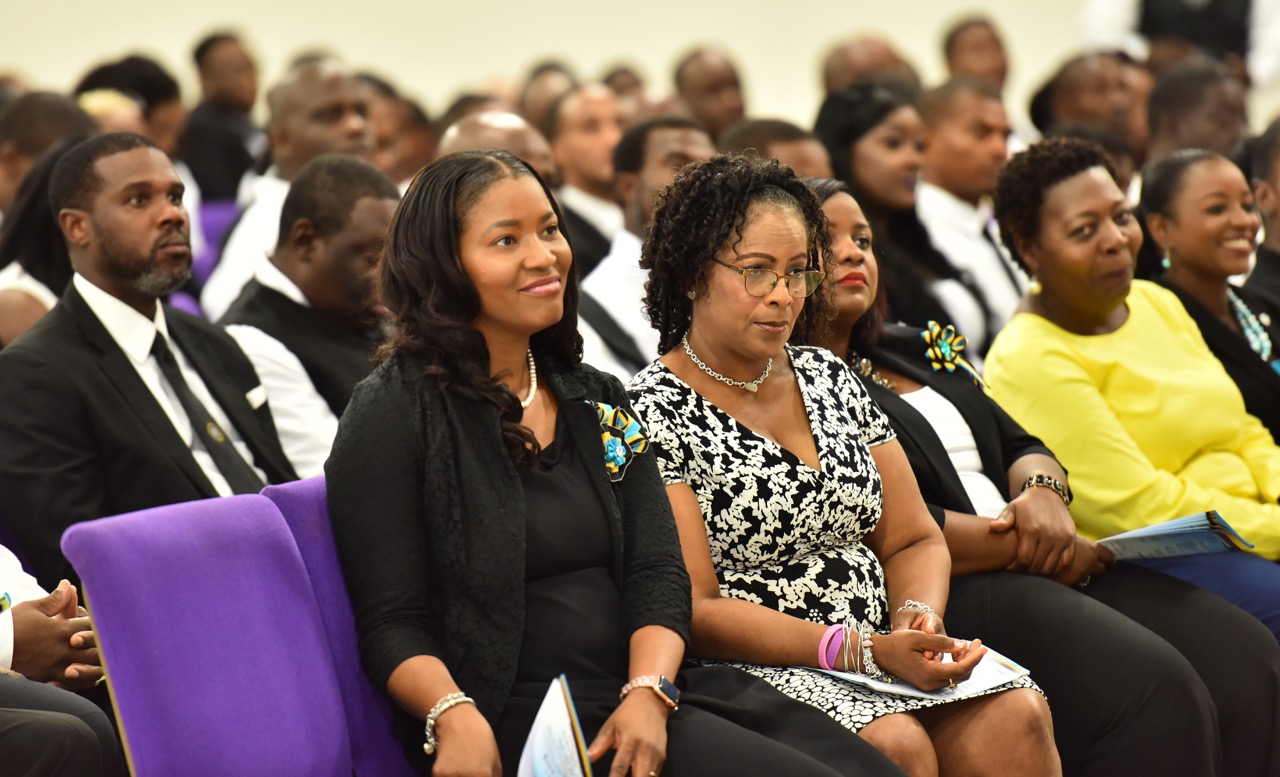 BahamaHost was recently rebranded to include modules with titles such as Proud to Be Bahamian, Tourism Today, the Bahamian Service Experience, Foreign Language Training and Empowerment.
 MEDIA CONTACT
Kendea Smith
242-397-2786