The Baha Men and the Bahamas Ministry of Tourism Launch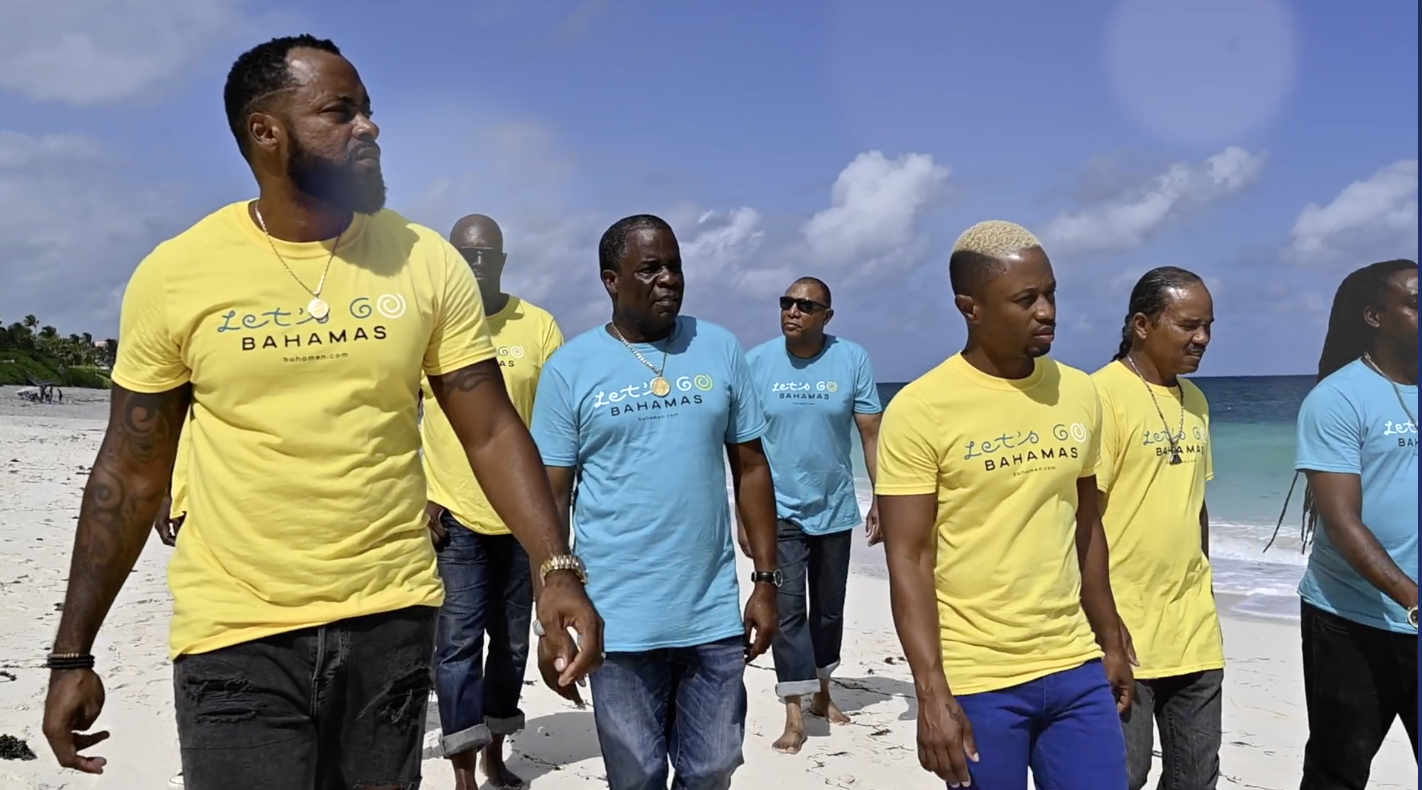 #LET'S GO BAHAMAS
Tourism Campaign
Nassau, Bahamas – Oct 25, 2019: The concern is real. Its name was Dorian and it was the strongest hurricane the Bahamas had ever experienced, wiping out much of the Grand Bahama and Abaco islands. The Bahamas is the most tourism-dependent economy in the Caribbean, with tourism accounting for 60% of the Bahamas' $9 billion economy. This has left the Bahamian people fearing the country would struggle to get its tourism-based economy back on track. But with most islands left unscathed, still open and receiving visitors, the Baha Men, the Bahamas Ministry of Tourism, Sony Music, along with some amazing travel partners, have come together to get the word out and say #LetsGoBahamas!
The Baha Men have created a new video for their song 'Lets Go', specifically for the #LetsGoBahamas campaign and have chosen to donate royalties to the Bahamas Red Cross. They invite you to join the #LetsGoBahamas campaign with them! Celebrities, citizens and families alike are climbing on board to get the word out. How can you get involved? Get creative and share your picture with a #LetsGoBahamas sign on Baha Men social media as well as your own! Then watch the new video release by the Baha Men - smarturl.it/BMLetsGoBahamasYT. Each time you view the video, it will generate a donation to the Bahamas Red Cross to aid victims of Hurricane Dorian.
By participating in the #LetsGoBahamas campaign, you can help regain the strength of tourism the country is looking for and perhaps enjoy a trip to paradise yourself to experience all the Bahamas have to offer. So visit the Baha Men social media, and share your picture with your #LetsGoBahamas sign! Encourage all your friends to do the same. After all, the more the merrier, and don't forget to watch the video! Join the #LetsGoBahamas campaign, we would love to see you!
The Baha Men social media www.bahamen.com www.instagram.com/bahamenmusic www.twitter.com/bahamenofficial www.facebook.com/bahamenofficial
###