Authentic Bahamian Christmas Craft Show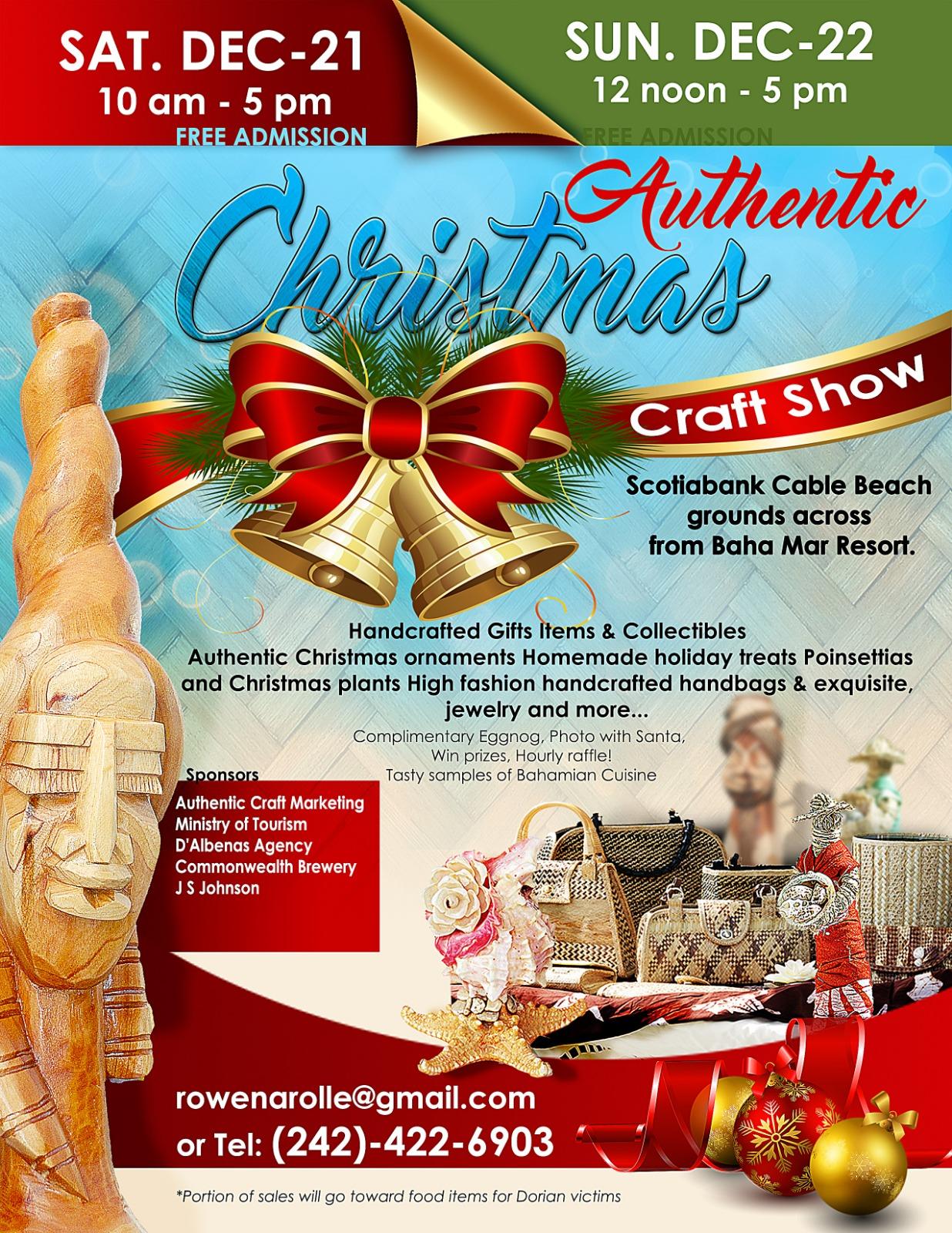 Authentic Craft Marketing is organizing a two-day "Authentic Bahamian Christmas Craft Show." The show is scheduled to be held on the property of Scotia Bank, Cable Beach opposite Baha Mar, Saturday, December 21st, and Sunday, December 22nd, 2019. The show will begin on Saturday, 9:00 am – 5:00 pm and Sunday 12:00 noon – 5:00 pm.
Our objectives are:
· To create more linkages in the Hospitality Industry and the Bahamas at large. Over the past years, we have been successful with linkages in some areas, specifically the hospitality industry.
· To increase visitor spending throughout "The Islands of The Bahamas."
· To promote high quality, authentic craft and souvenir products by showcasing new and improved products during this yuletide season
· To reduce foreign imports and to stimulate economic activity throughout The Bahamas.
This year, our booths will feature a variety of high quality, authentic gift items, Christmas plants, and decorative, indigenous Christmas ornaments from artists, artisans and craftspersons in Nassau the Family Islands.
We would like to encourage our artists and artisans to be creative in producing world class products and at the same time, develop good marketing skills because our products represents us as Bahamians.
This cultural event focuses on the works of our Bahamian artisans and craftspeople, throughout The Islands of The Bahamas, especially our Southern Islands.
*A portion of the sales would go toward food items for Dorian victims.