Alpitour World Introduces New Flight to GBI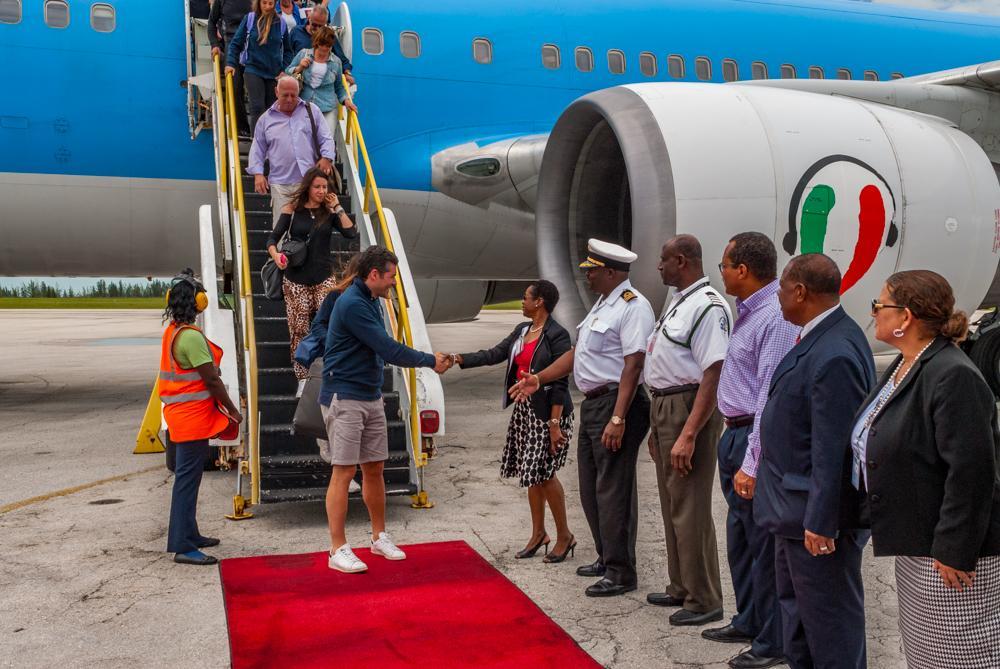 As the market for direct airlift from European countries has expanded throughout The Islands Of The Bahamas, Grand Bahama Island has steadily become the destination of choice when it comes to attracting the Italian visitor.
With miles of white-sand beach and a tranquil environment, Grand Bahama Island and its local stakeholders have been well positioned to benefit from the summer charter service provided by the "all-inclusive village formula sector" brand leader, Alpitour World.
By catering to Italy's leisure market via flights to destinations across Africa, Asia, the Caribbean, China, and the Mediterranean, Alpitour World has seen a significant growth in business on a monthly basis.
Consequently, the company has recently confirmed the arrival of the newest Boeing 787 Dreamliner to Freeport, Grand Bahama Island, scheduled for June 21st, 2018.
Due to the reintroduction of direct airlift to the island in 2016, the company has steadily provided business for the tourism industry throughout the summer months via easy access to available flights from Italy on a weekly basis.
As a result, the addition of the Boeing 787 Dreamliner with direct service to Grand Bahama Island is expected to provide an appreciable increase in the number of stopover visitors and thus a direct source of increased revenue injection into the local economy.
Karen Seymour, Director, Ministry of Tourism, Grand Bahama Island, said, "We're thrilled that for the third consecutive year, Italian tour operator, Alpitour Group, brought its summer program back to Grand Bahama Island, on the 17th of May".
She added that "Bookings are already up year on year, buoying visitor arrivals for the summer season. This exciting news is only amplified by the fact that on 21st June, the equipment will change to the Boeing 787 Dreamline, a first for The Islands Of The Bahamas".
The company will once again partner with Viva Wyndham Fortuna Beach Resort in hosting all Alpitour customers that visit the island.
Furthermore, as the three-fold partnership between Alpitour World, Viva Wydham Fortuna Beach, and the Ministry of Tourism & Aviation has proved to be a winning venture, business owners on Grand Bahama Island can readily seek to benefit from Italian commerce while securing the island as a destination of choice within The Bahamas.