ALERT #24 ON TROPICAL STORM ETA ISSUED BY THE BAHAMAS DEPARTMENT OF METEOROLOGY, SUNDAY 8TH NOVEMBER, 2020, AT 5PM EST.

BAHAMAS DEPARTMENT OF METEOROLOGY
Forecast Office Section
Telephone No. 377-7178/377-7040
Fax No. 377-5275
Nassau, Bahamas
…ETA WILL PRODUCE STRONG WINDS OVER THE NORTHWEST BAHAMAS, AND HEAVY RAIN WITH LOCALIZED FLOODING OVER THE ENTIRE BAHAMAS TODAY…
A TROPICAL STORM WARNING REMAINS IN EFFECT FOR THE NORTHWEST BAHAMAS. THIS INCLUDES THE ISLANDS OF GRAND BAHAMA, ABACO, BIMINI, BERRY ISLANDS, ANDROS, NEW PROVIDENCE AND ELEUTHERA A TROPICAL STORM WARNING MEANS THAT TROPICAL STORM CONDITIONS COULD BE EXPERIENCED IN SOME OR ALL OF THE MENTIONED ISLANDS WITHIN 36 HOURS. THE TROPICAL STORM ALERT FOR THE CENTRAL BAHAMAS HAS BEEN DISCONTINUED.
AT 4 PM EST, THE CENTER OF TROPICAL STORM ETA WAS LOCATED NEAR LATITUDE 23.9 DEGREES NORTH AND LONGITUDE 79.5 DEGREES WEST, OR ABOUT 115 MILES SOUTHEAST OF MARATHON FLORIDA, OR ABOUT 140 MILES SOUTH SOUTHEAST OF MIAMI FLORIDA, OR ABOUT 125 MILES WEST-SOUTHWEST OF KEMPS BAY ANDROS, OR ABOUT 145 MILES SOUTHWEST OF NEW PROVIDENCE, OR ABOUT 125 MILES SOUTH OF ALICE TOWN BIMINI, OR ABOUT 185 MILES SOUTH OF FREEPORT GRAND BAHAMA.
ETA IS MOVING TOWARD THE NORTHWEST NEAR 14 MPH (22 KM/H). THIS GENERAL MOTION IS EXPECTED TO CONTINUE THIS EVENING, FOLLOWED BY A TURN TOWARD THE WEST BY MONDAY.
ON THE FORECAST TRACK, THE CENTER OF ETA WILL CONTINUE TO MOVE OVER THE FLORIDA STRAITS BETWEEN CUBA AND THE BAHAMAS THIS EVENING, PASS NEAR OR OVER THE FLORIDA KEYS TONIGHT AND EARLY MONDAY, AND OVER THE SOUTHEASTERN GULF OF MEXICO LATE MONDAY AND TUESDAY.
MAXIMUM SUSTAINED WINDS HAVE INCREASED TO NEAR 65 MPH (100 KM/H) WITH HIGHER GUSTS. SOME STRENGTHENING IS FORECAST DURING THE NEXT DAY OR SO AND ETA IS FORECAST TO BECOME A HURRICANE AS IT MOVES NEAR OR OVER THE FLORIDA KEYS TONIGHT AND EARLY MONDAY.
TROPICAL STORM FORCE WINDS EXTEND OUTWARD UP TO 175 (280 KM) MILES FROM THE CENTER.​
TROPICAL STORM CONDITIONS ARE PRESENTLY OCCURRING IN ANDROS AND IS SPREADING INTO NEW PROVIDENCE AND BIMINI. GRAND BAHAMA WILL BEGIN TO EXPERIENCE TROPICAL STORM CONDITIONS BY 7PM TONIGHT. THESE CONDITIONS ARE EXPECTED TO SUBSIDE BY MIDNIGHT TONIGHT OVER ANDROS AND NEW PROVIDENCE, AND OVER GRAND BAHAMA AND BIMINI BY EARLY MONDAY MORNING. ADDITIONAL RAINFALL AMOUNTS OF 4 TO 8 INCHES WITH ISOLATED MAXIMUM TOTALS OF 15 INCHES ARE FORECAST FOR THE BAHAMAS THROUGH THURSDAY.
BOATERS IN THE NORTHWEST AND CENTRAL BAHAMAS ARE ADVISED TO REMAIN IN PORT AS ETA IS EXPECTED TO PRODUCE DANGEROUS SWELLS THROUGH WEDNESDAY.
RESIDENTS IN THE NORTHWEST BAHAMAS SHOULD HAVE COMPLETED PREPARATIONS FOR TROPICAL STORM CONDITIONS AND LOCALIZED FLOODING IN LOW-LYING AREAS. RESIDENTS AND INTERESTS IN THE CENTRAL AND SOUTHEAST BAHAMAS SHOULD CONTINUE TO CLOSELY MONITOR ALERTS ISSUED BY THE DEPARTMENT OF METEOROLOGY ON ETA. THE NEXT ALERT ON TROPICAL STORM ETA WILL BE ISSUED AT 8PM EST SUNDAY 8TH NOVEMBER 2020.
ISSUED BY: KAYLINDA WARD-FORBES
(for) DIRECTOR
Related Stories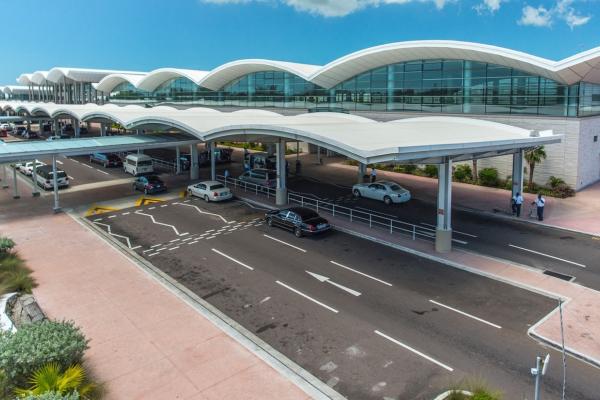 Nassau Airport Development Company Ltd. wishes to advise the public that air traffic services have resumed at LPIA today, Monday, November 9, 2020. The airport is open for flight operations.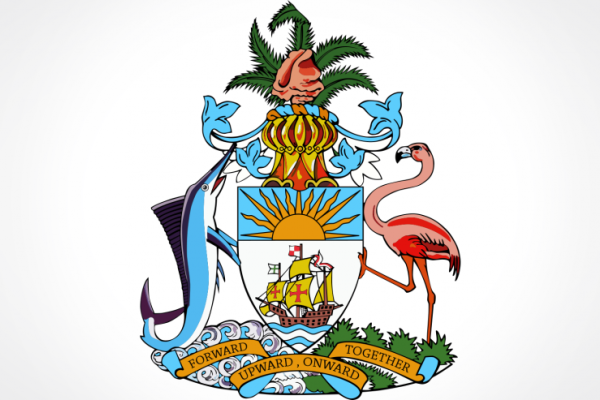 …TROPICAL STORM FORCE WINDS, A DANGEROUS STORM SURGE, AND HEAVY RAINFALL AND FLASH FLOODING SPREADING OVER SOUTH FLORIDA AND THE KEYS…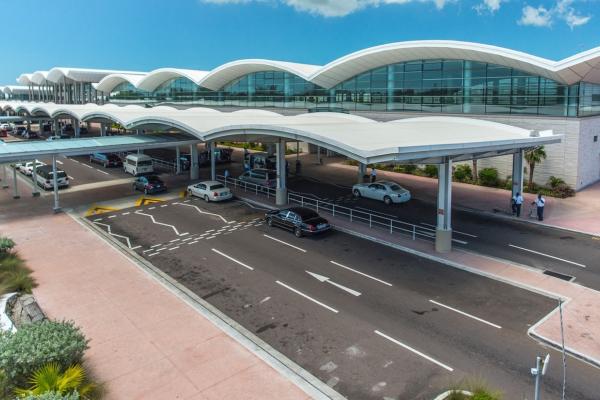 The Nassau Airport Development Company Ltd. wishes to advise the public that due to the impact of Tropical Storm ETA, air traffic services have been suspended at LPIA as of 12:00 noon today, Sunday, November 8, 2020 and are slated to resume on Monday, November 9 at 7:00am. The airport is currently closed to flight operations.