Back to top
Ahoy There! Rum Bahamas Is Here!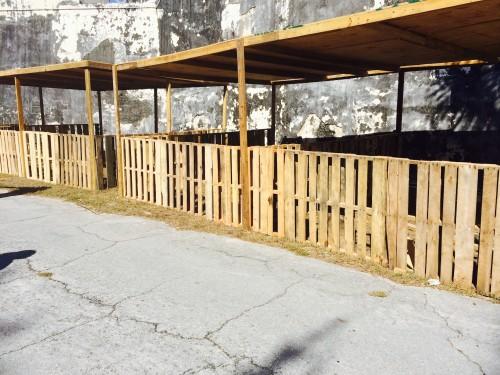 Rum lovers and all pirates at heart looking for a great time with family and friends should make their way to Fort Charlotte for the unique experience of Rum Bahamas.
The event, which is sponsored by the Ministry of Tourism, is scheduled for February 27, 28 and March 1.
Head of Public Relations and Marketing for Rum Bahamas Catherine Mitchell says officials have been working to transform the fort into a dynamic location.
"We are so excited for the second annual Rum Bahamas at the fort because we really do love using this beautiful, authentic part of The Bahamas to explore the history of rum in our food and our culture," she said.
"This year we are excited that we are even going in some of the underground parts of the fort that have never been open to the public before. Likewise we are going to have a section on pirates that goes back to that romantic swashbuckling period. We are going to be looking at the sugar canes that go into the production of rum, the history behind that and having lecturers that will come in to explain more about that and we are going to have a street party to embrace this side of our lives and display how much fun it can be."
The festival will also include mixology competitions, five stages for Bahamian entertainment, a Bahamian Kitchen on top of the fort and a variety of samples.
"We all cling passionately to our Bahamian comfort foods and we are going to know why that is and why we need what we need," Ms. Mitchell said.
Rum Bahamas is one of many rum festivals all over the world.
But Ms. Mitchell insists that this one is unique.
"It's about great food, building microbusinesses and nation building. We believe that this is something that could be a part of our vibrant tourism attraction and something we can enjoy as locals. So that's important to us and that is what we are trying to accomplish," she said.
Rum Bahamas has a $25 entry fee or $60 weekend passes.
The event begins at 11:00 a.m. and will last until 11:00 p.m.
"It is the most affordable rum festival in the world and we are swallowing VAT for you this year. It's just a great day of fun and entertainment and you will have value for money," Ms. Mitchell said.
Late last year, Rum Bahamas was introduced in Exuma.
Officials say they are looking to have Rum Bahamas in other Family Islands.