77th Session of the Bahamas Conference of the AME Church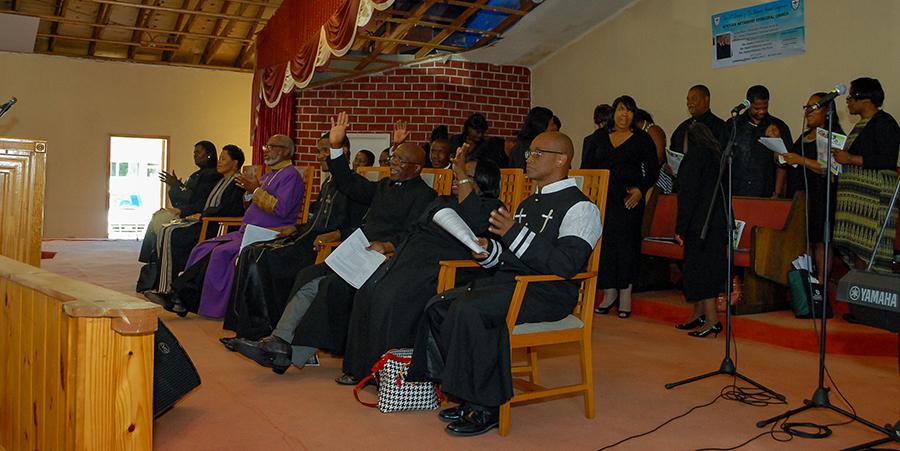 The conclusion of the 77th Session of the Bahamas Conference of the AME 11th Episcopal District (comprising Florida and The Bahamas) yielded a fruitful experience for the international and local parishioners who gathered on Grand Bahama Island for a time of prayer, praise, proclamation and prophetic engagement, February 1st- 4th, 2017.
The four-day event was a spirited start to the 2017 Religious Tourism series of events, according to Debbie Huyler, Manager for Religious Tourism.
Huyler shared that the response of the guests to the Ministry of Tourism's welcome reception on the opening night of the conference inspired visiting Bishop Michael Mitchell to inquire about bringing his conference from Arkansas to Grand Bahama.
Host Pastor, Rev. Hudson Williamson, Cummings Young Temple AME Church, said that   "We want to thank The Ministry of Tourism for impressing the Bishop and guests".  
He added that "We [AME Church] want to be able to be a blessing to The Bahamas in boosting tourism, and bringing more tourism to The Bahamas, and the AME church is a great church to do that".
Visiting Bishop Michael Mitchell, Presiding Bishop of the 12th Episcopal District of Arkansas and Oklahoma, led the conference in the place of the Right Reverend Adam J. Richardson Jr., who was unable to attend due to illness.
Bishop Mitchell said, "Being able to come to the conference has been a blessing. Seeing the needs on the island after the passage of Hurricane Matthew has given me a zest and zeal to go back to Arkansas and Oklahoma to say that we need to do a greater work."
The conference, which was initially expected to accommodate some 800 attendees, prior to its rescheduling after the passage of Hurricane Matthew, hosted some 50 US attendees, in addition to those who travelled from the various islands within The Bahamas.