19th Annual Pelican Point Coconut Festival Press Conference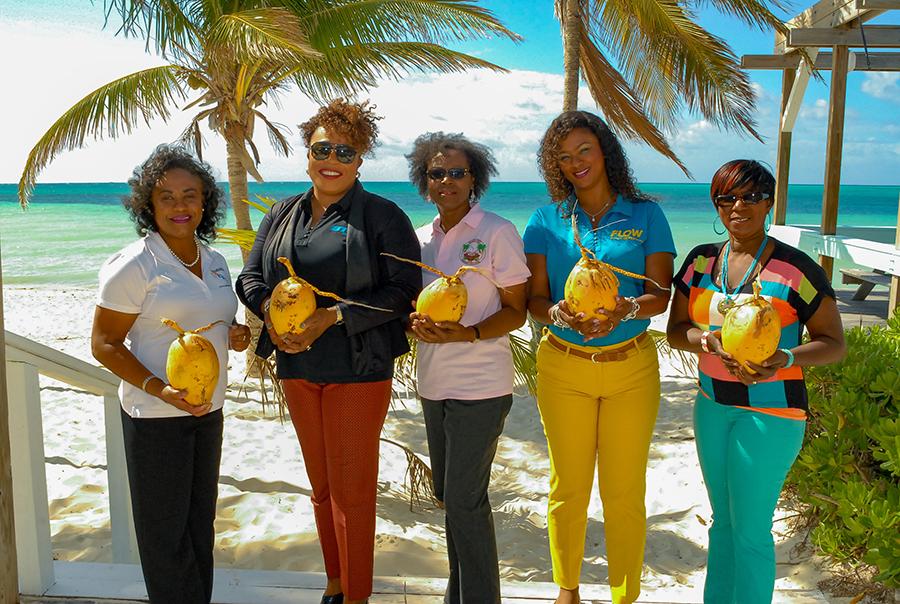 On Tuesday, April 11th, representatives from the Ministry of Tourism and the Pelican Point Coconut Festival Committee held a press conference to announce the 19th Annual Pelican Point Coconut Festival.
The festival, which started as a fundraiser for the Pelican Point Community Association, is now the largest entertainment event in the area, and will kick off at the Pelican Point Festival Site at 11:00am on Easter Monday, April 17th.
With numerous activities planned for the day, guests and residents will have the opportunity to indulge in Bahamian culture, receive exciting giveaways, and hear the sounds of the Grand Bahama District of the Royal Bahamas Police Force Pop Band, the St. Georges High School Jaguar Pop Band, D-Mac and Stileet. 
Festivalgoers can not only expect great food, fun, and entertainment, but also a huge presence from BTC, a major sponsor for this year's event.
Eldri Ferguson Mackey, Vice President, BTC, Northern Bahamas, noted that "It's always BTC's pleasure to endorse anything that's cultural and Bahamian...this year we have something special in providing you with promotional items and special discounts on cell phones and TopUp". 
Elaine Smith, Coordinator for Product Development, MOT; Eldri Ferguson-Mackey, VP Northern Bahamas, BTC; Paulette Thomas, Committee Member; Letesha Lord, Marketing & PR, BTC Northern Bahamas; Elvena Bain, Committee Member
Paulette Thomas, Coconut Festival Committee, said, "We want to give everyone a total coconut experience. We invite all to visit our beautiful beach and our wonderful coconut festival site".
One of the highlights of the Pelican Point Coconut Festival has always been the annual coconut barking contest, however, this year, persons can expect to keep the coconut culture alive with the newly introduced kids barking contest.
Elaine Smith, Coordinator, Product Department & Sustainable Tourism, Ministry of Tourism, noted that "Cultural Festivals are an integral part of the island's tourism product development; we recognize the importance of these celebrations which tell the story of our past and highlight the rich value of our Bahamian history".
This year's festival is expected to attract hundreds of attendees to the Eastern End of Grand Bahama Island where persons will enjoy unlimited combinations of coconut creations.
According to Smith, the Ministry of Tourism will be responsible for providing complimentary transportation services to guests staying at hotels in the Freeport area.
She added that, as an entity that will assist in the facilitation of cultural exchange between locals and visitors by ensuring a wholesome showcase of culture, the Ministry of Tourism is proud to partner with the residents and descendants of Pelican Point's staple homecoming festival.