Back to top
16 Canadian couples begin their Happily Ever After in The Bahamas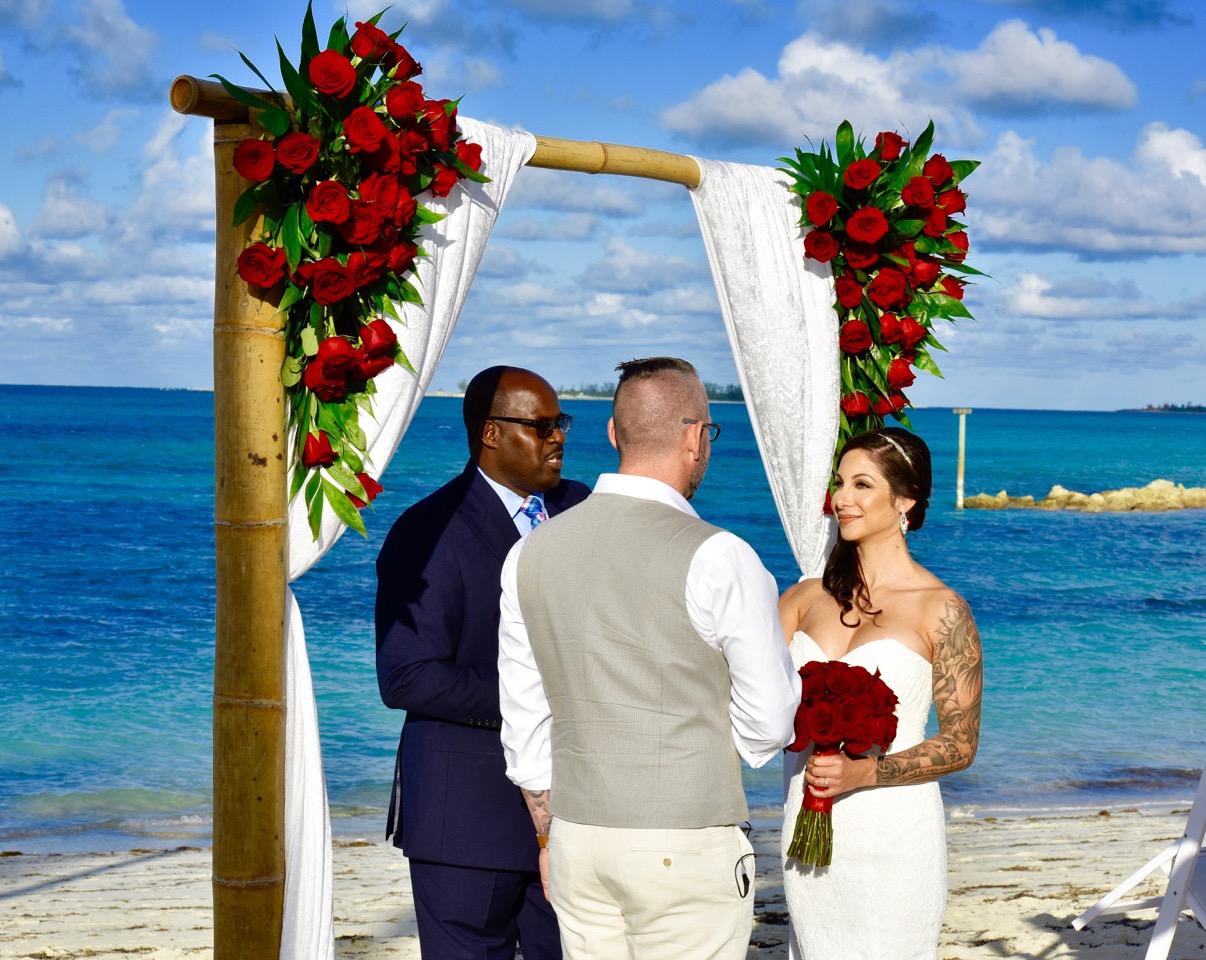 Kristen and Adam Morris fell in love in 2014 during a visit to Freeport, Grand Bahama. They returned to The Bahamas in 2015 when Adam proposed to Kristen barefoot on a beach in New Providence with the waves crashing in the background.
Exactly one year later, they said "I do" the very same way.

Kristen and Adam were one of 16 couples who tied the knot on November 16, 2016 at 1600 hours in 16 unique locations throughout the beautiful Islands of The Bahamas. They got married barefoot on the beach at the Melia Nassau Beach Resort.
"When we heard about the contest we couldn't believe it was scheduled for the exact the same day we got engaged in The Bahamas. We feel truly blessed to be able to get married on the same day I proposed. We think it's an amazing story and we are beyond fortunate to have won and to be a part of it," Adam said.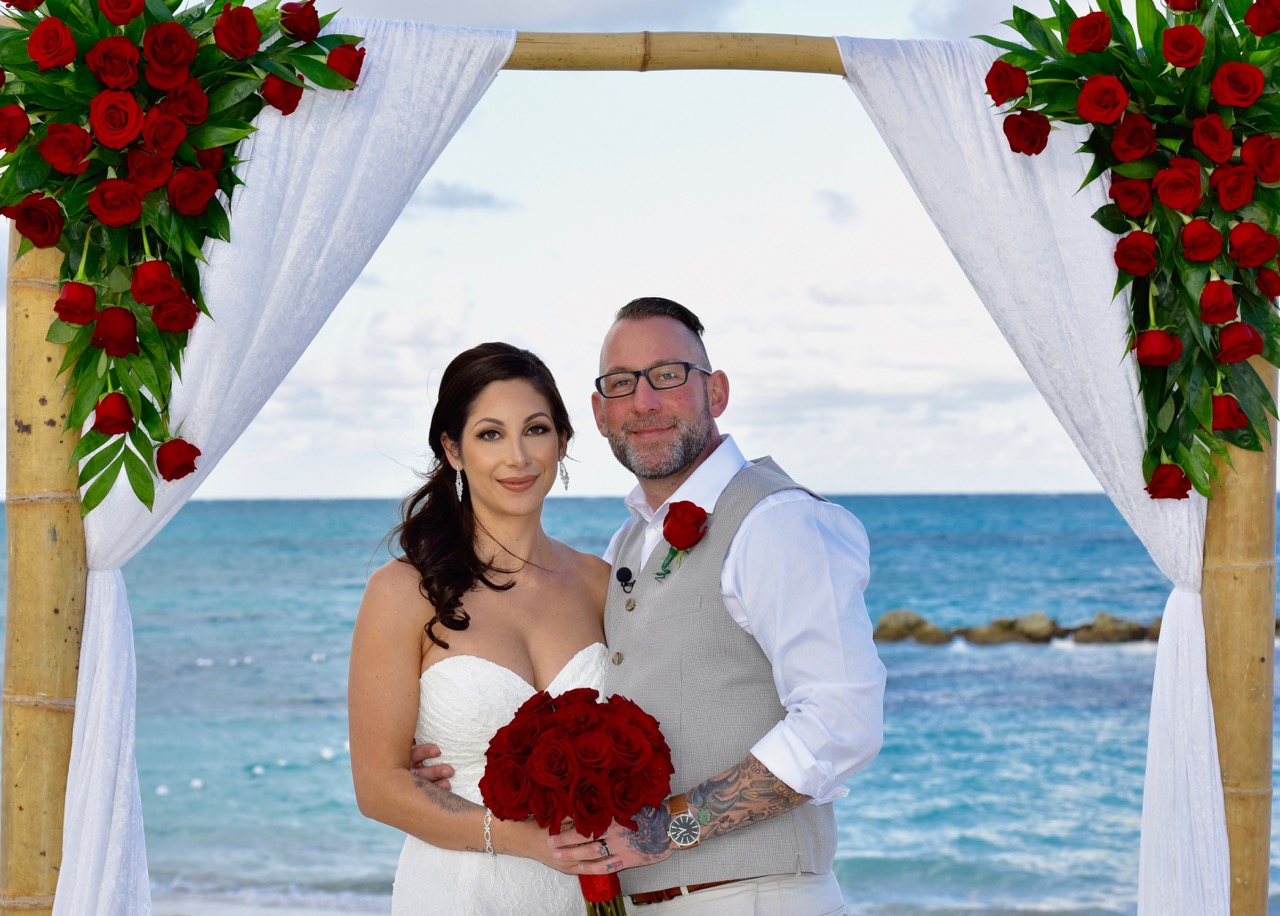 Kristen and Adam along with 15 other lucky Canadian couples were chosen for  'The Bahamas 16 Weddings Invitation' and tied the knot on Wednesday at the exact same time.
Several of the couples brought large groups to The Bahamas to join them on their special day. The Bahamas will forever be the place where they created lasting memories, everlasting bonds and crossed meaningful milestones.

"This has been months in the making, and we are so excited that all 16 weddings started on time without any hiccups. We have made dreams come true for 16 wonderful couples that will hopefully spread the word to all of their friends and family throughout Canada that it truly is better in The Bahamas. We have been dubbed the world's leading wedding destination, and we proved that again today," said Vinincia Strachan, Sr. Manager of Romance Travel at the Bahamas Ministry of Tourism.

The weddings took place on Nassau/Paradise Island, Exuma, Eleuthera, Abaco, Cat Island, Long Island and Bimini, each with their own unique Bahamian theme.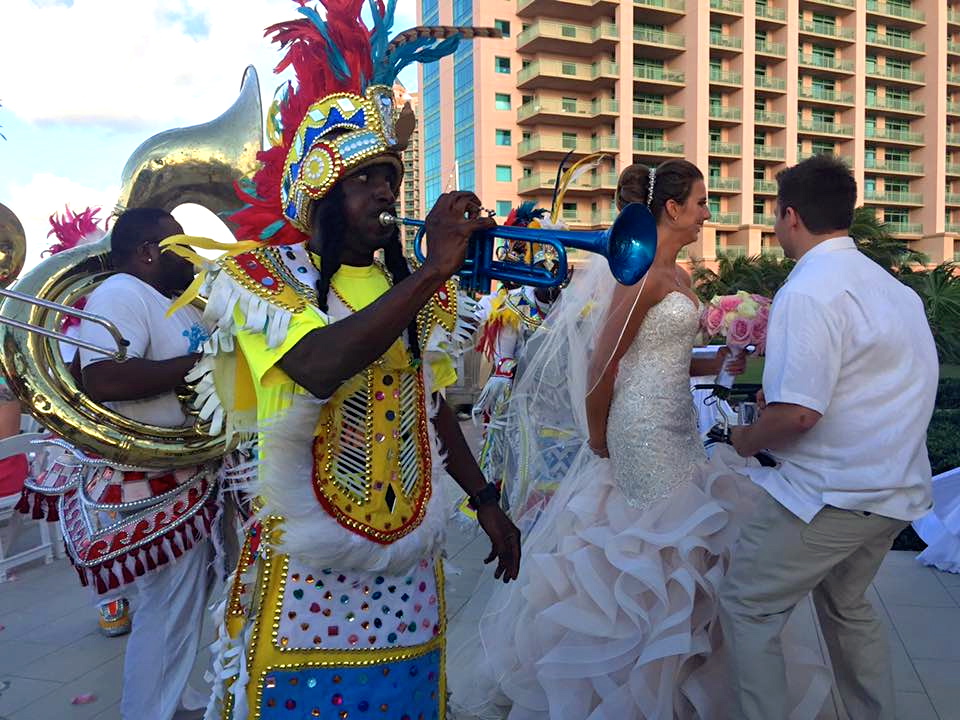 Agnes and Travis Meldrum, of Blackfalds Alberta, tied the knot at Grand Isle Resort & Spa in Exuma where they celebrated their love with a wedding theme of Birds of Paradise. The sun shone on them as they said 'I Do' in a beautiful gazebo nestled near a gorgeous infinity pool.
Alycia and Ryan Yaremko's love story began three and a half years ago and has progressed from a tiny mattress on a floor to exchanging vows in The Bahamas. This Ontario couple said 'I do' on the unforgettable island of Cat Island at Fernandez Bay Village. Their theme was Mystical Love and as they promised to stick together through sickness and health, the waves quietly splashed on the pristine white sand.
Katrine and Curtis Streeter from Pickering, Ontario relationship began from liquid courage and grew into something wonderful leading them to saying forever in the beautiful Islands of The Bahamas. They thoroughly enjoyed the beautiful ocean at Compass Point. Their wedding theme was Landfall Elegance.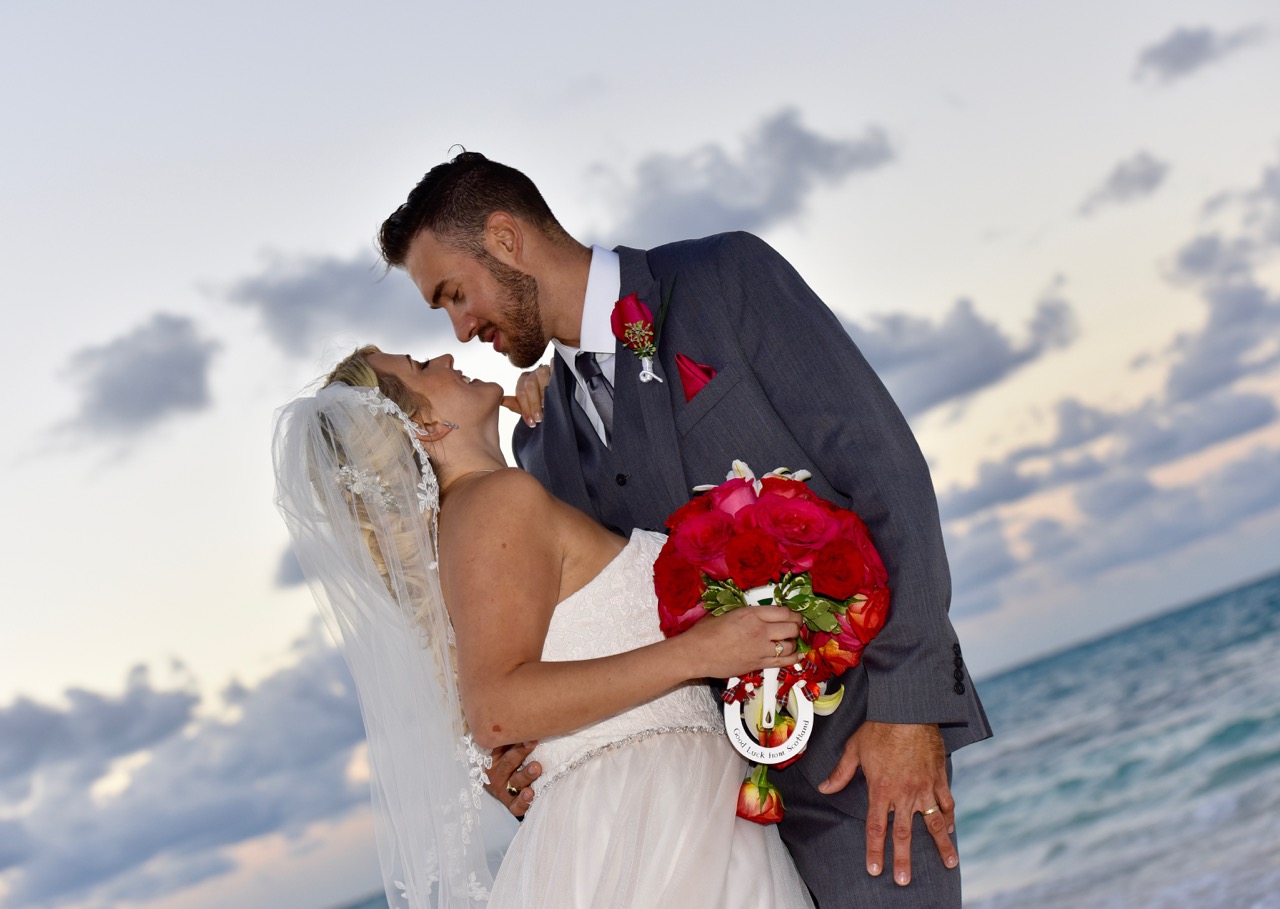 Dawn and Darryl Flowers from Pickering, Ontario proved that sometimes the person for you is someone you've come in contact with at least once in your lifetime. These two became one at The Cove Eleuthera, celebrating their love to the theme of Pink Sand Paradise. Scattered rains could not stop this couple from uniting, after all, faith had already done its work.
Dayna and Tyler Pugh from Edmonton, Alberta didn't exactly hit it off until three years after they had met but when they did everything fit. The rainbow peeked out just in time for their wedding at Ocean's Edge, Atlantis under the theme Color Me With Love.
Debbie and Jason Carrington from Toronto, Ontario love began from deeply thought out communications. Never an unanswered text, or one word answer both partners always felt like the most important person in the world to the other. This couple had a beautiful wedding in front of family and friends at Sapodilla Estate under the theme Royal Bliss.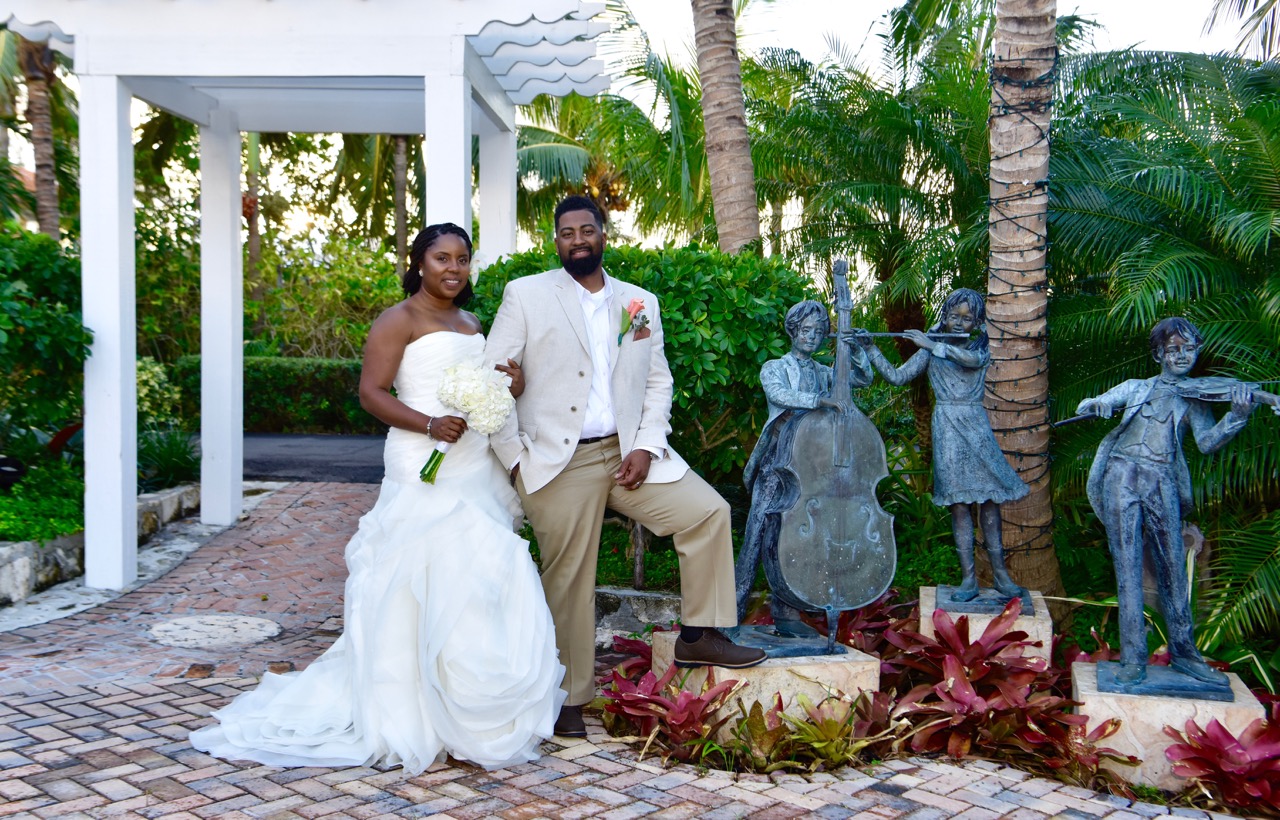 Krista and Christopher McMahon from Mitchell, Ontario wasted no time growing together, they began as a classic love story between two coworkers and cultivated into a warm, wonderful love with two beautiful daughters. They quickly immersed themselves in everything Tiamo Resort had to offer under the theme Love in The Deep Blue Sea.
Lana and Mark Voisin from Bedford Nova Scotia always shared a fierce love for the outdoors and this sparked the love between the two. February Point Resort Estates proved to be a fantastic venue for their wedding as it was not only remote but everything the bride dreamed it would be. Under the wedding theme, Seaside Serenade, two hearts became one.
Tara and Michel Sylvester from Grand Valley, Ontario spent eight years building together and faring through storms, always coming out closer than ever. The weather played nice with Tara and Mike as it was breezy with partly cloudy skies with an untouched beach and rolling seas behind the arch where they vowed to be each other's best friend for life. Under the theme, Tropical Dream it was everything they had dreamed it would be. There was nothing more perfect than the moment that they vowed to be together, forever.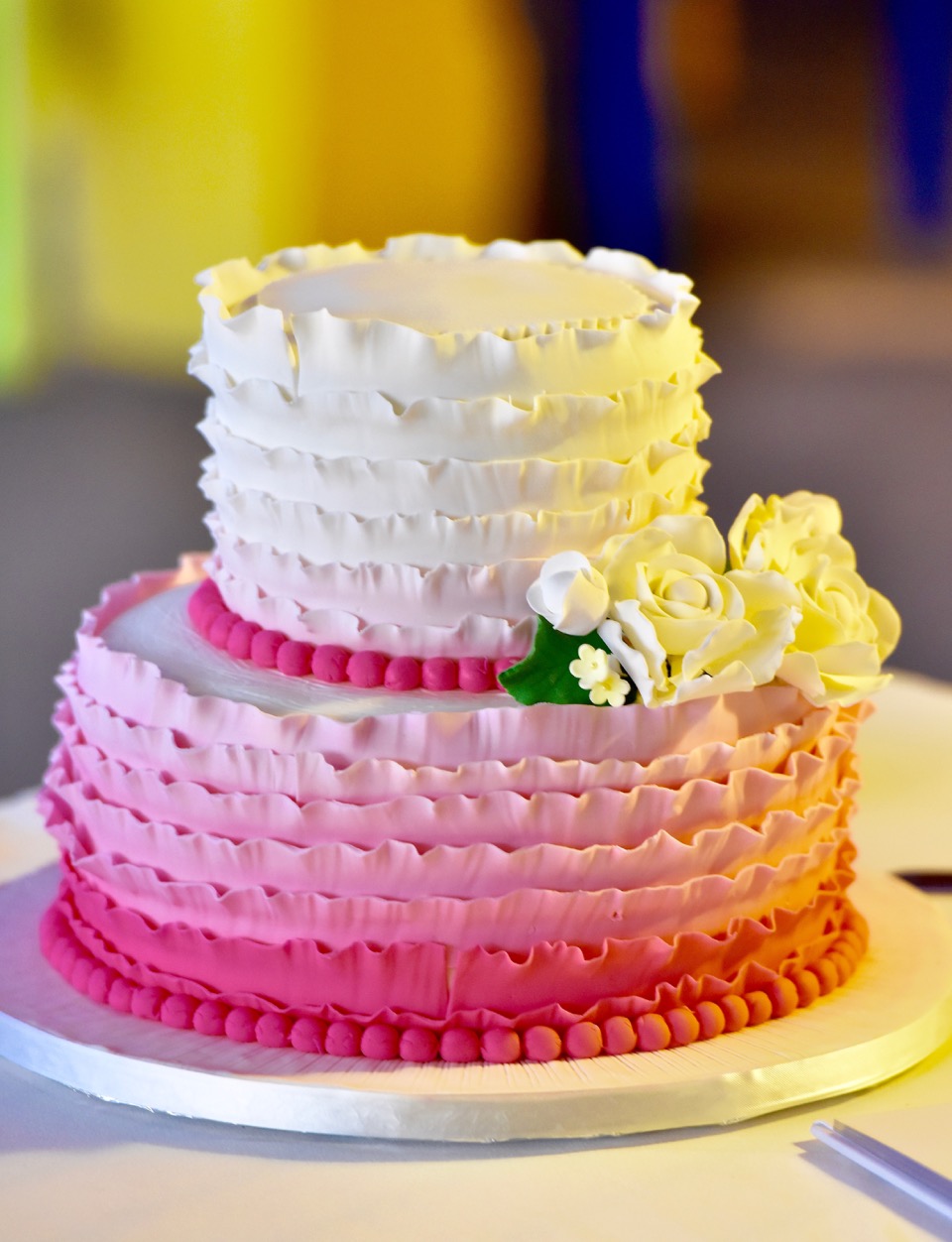 Megan and Curtis McDonald from Cochrane, Alberta shared a life of adventure and meaningful memories from their first date to their unforgettable engagement. They took the biggest step of their lives at Paradise Island Beach Club under the theme Seashell Beauty and it fit in perfectly with their already action packed life.
Nicole and Michael D'Aoust from Sherwood, Alberta knew they were going to spend the rest of their lives together from the first day they met. Their experiences taught them the value of strengthening their connection, the importance of support, attention concern, affection, and respect. Their love led them to Hope Town Harbour Lodge where they shared moments of nuptial bliss under the theme You Light Up My Life.
Jessyca and Jason Danyluk from Windsor, Ontario exchanged vows at The Poop Deck West in front of close family members and friends under the theme Grand Romance. Jessyca was not always sure of Jason but through his persistent efforts, she came to love his irresistible charm and their relationship blossomed all the way to The Bahamas.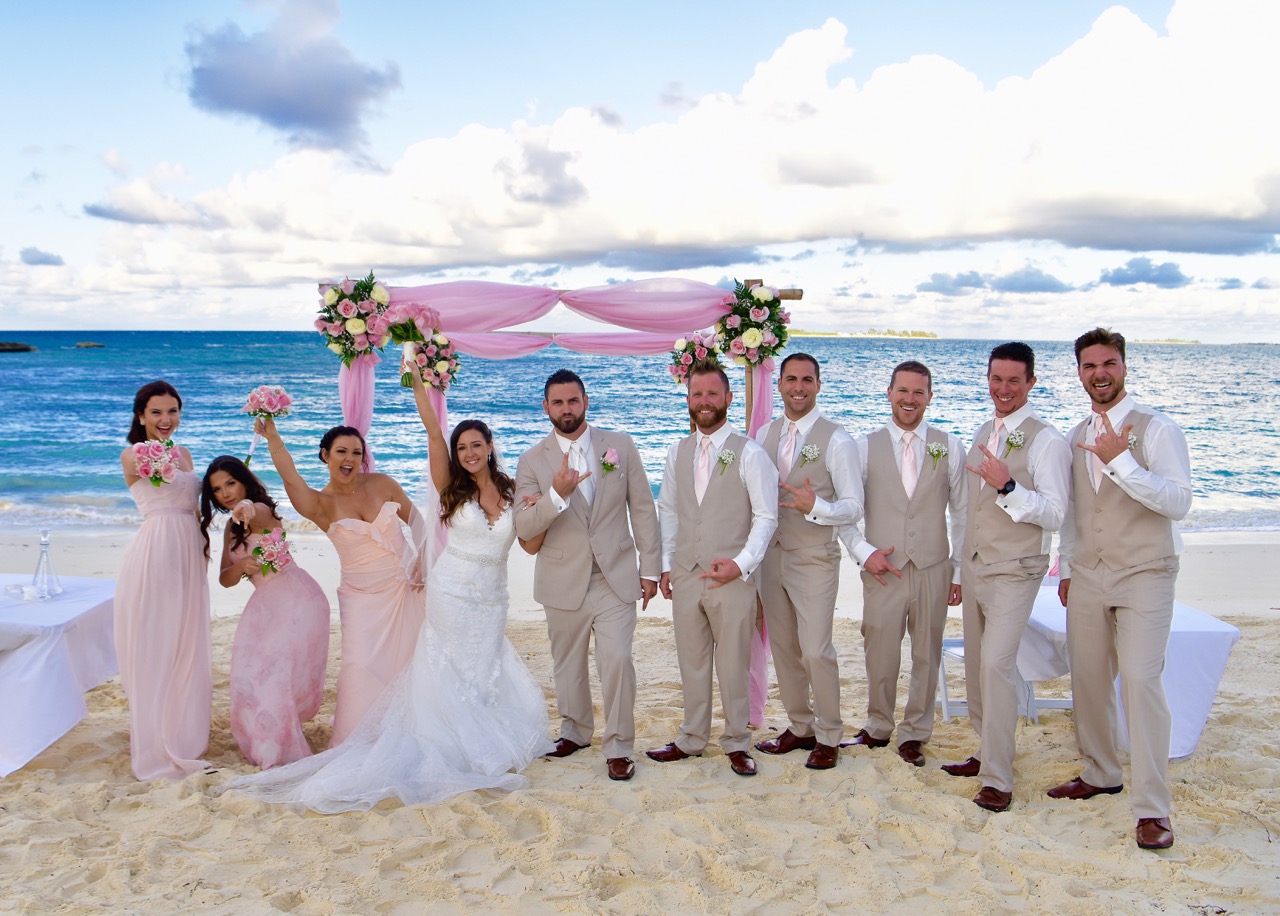 Oliva and Robert Surgeoner of Winnipeg, Manitoba randomly met but it took them no time to discover their shared passion for fishing and traveling. Their shared passions laid the foundations for their best memories and led them to Hilton at Resorts World Bimini where they enjoyed the culture of the resort while tying the knot. Their wedding theme was Lost In Your Embrace.
Nathan and Lauren Medeiros of Hamilton, Ontario were joined in holy matrimony at Valentines Resort Harbour Island under the theme Barefoot Lovers Bliss. After meeting at a company they both worked for, they got engaged on Christmas Eve right before the birth of their son. Life got in the way until Bahamas 16 Weddings popped up and their wedding day was planned for them, giving them time to focus on their family.
Tiffany and Nabi Badre of Edmonton, Alberta prove that there's nothing better than committing to loving and knowing your best friend forever. While exchanging nuptials at Abaco Beach Resort under the theme Nautical Love, they knew this step was a natural step as they had been preparing for it for 8 years.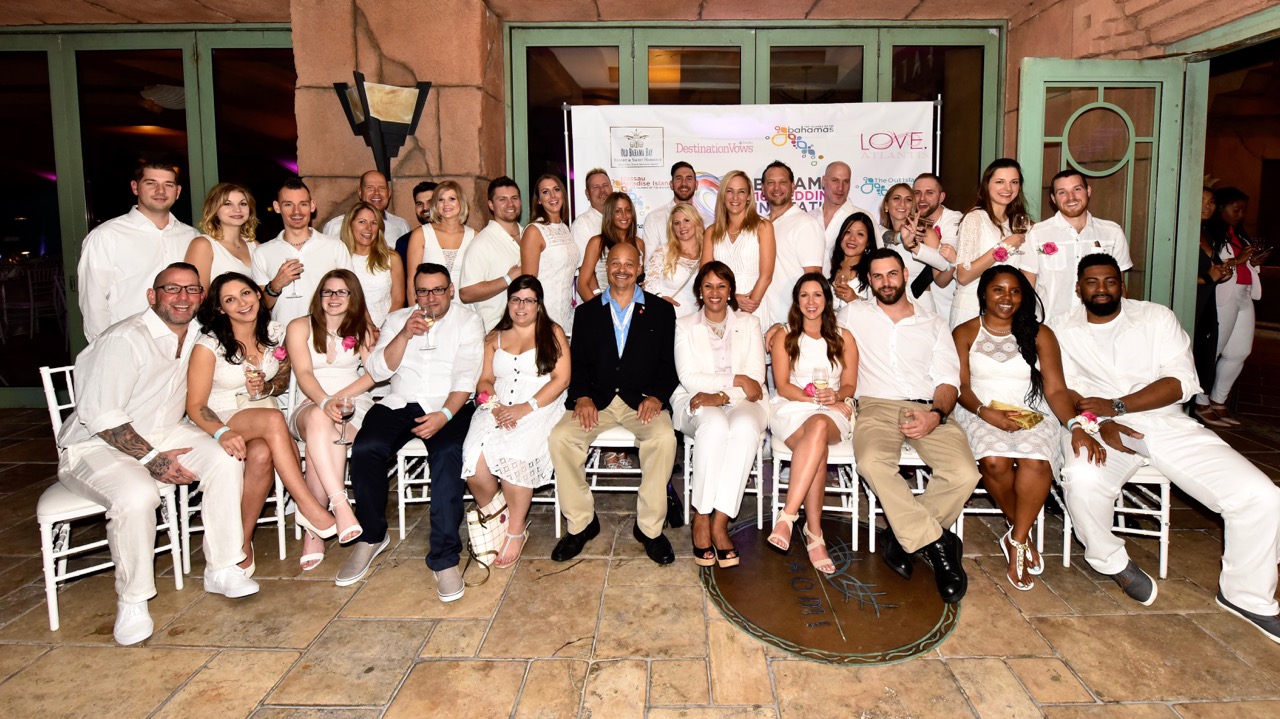 The 16 couples were chosen out of hundreds of entries. The unique multimedia contest invited engaged couples to select one of sixteen locations within The Islands of The Bahamas as a backdrop for their dream wedding.

"The best part of this initiative is the fact that we get to teach so many people about the diversity of The Islands of The Bahamas. Throughout the contests, all interested couples discover each island and get to choose which one they want to get married on. It is a very successful promotion," said Tommy Thompson, Deputy Director General, Bahamas Ministry of Tourism.

This is The Bahamas Ministry of Tourism's third 16 Weddings Initiative. The first initiative was launched in the United Kingdom in 2012 and attracted more than 40,000 visitors to the Bahamas website. The USA promotion in 2014 saw more than 3,000 couples enter.