Back to top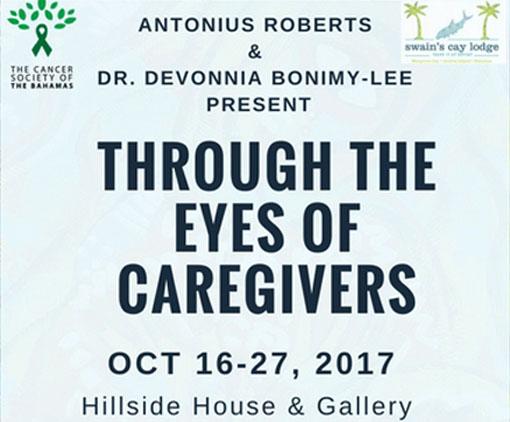 This two-week exhibition, organized by Viva Physio & Wellness, is a collaboration of art and social awareness for the network of people who give their time, love, and energy to those undergoing treatment for or having succumbed to Breast Cancer.
Event speakers on the final night (Oct. 27th 6:00 p.m.-9:00 p.m.) will include Dr. Giavana Jones, Dr. Stephanie Hutcheson, Mrs. Charlene McPhee, and more. Click here to see the full program.

Every $10+ entry donation includes a chance to win a 'Two-Fly Free' 3-day/2-night stay, courtesy of Swain's Cay Lodge, Mangrove Cay, Andros. Proceeds will go to the Cancer Caring Center.
About Swain's Cay Lodge
With white sand beaches, crystal-clear water, and the best fishing in The Bahamas, Swain's Cay Lodge on Andros Island is a true escape to peace and tranquility. For more information on Swain's Cay Lodge's Two Fly Free From Nassau Bahamas Residents' offer, visit www.SwainsCayLodge.com.
Organization / Contact
Viva Physio & Wellness / Dr. DeVonnia Bonimy-Lee, Owner
Venue
Hillside House & Gallery
Address
#25 Cumberland Street
N.P.
Bahamas