Viva Wyndham Fortuna Beach Resort Reopens Its Doors for Visitors "Progress on Grand Bahama Island"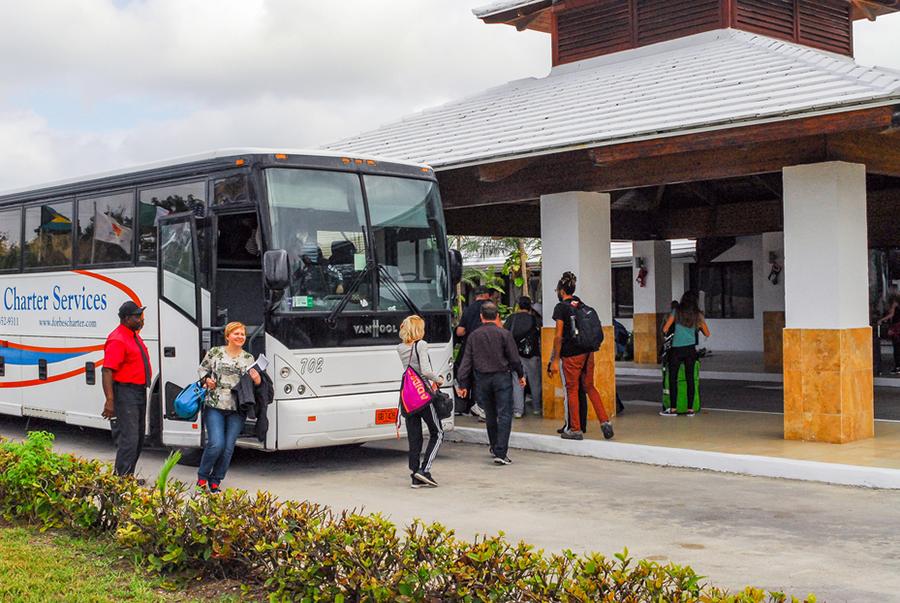 On Saturday, December 17th, management at Viva Wyndham Fortuna Beach Resort officially reopened the newly renovated all inclusive property post Hurricane Matthew.
After weeks of preparation, staff members gathered to greet a total of 90 Canadian guests who were brought to the shores of Grand Bahama Island via Sunwing Airlines. 
Loyda Torres, Viva Wyndham Fortuna Beach Resort, noted that there is a feeling of excitement throughout the property, especially after the break caused by Hurricane Matthew.
Torres said that "We are really happy to be back; you have to take the good things from the bad side but it helps us to improve, so 2017 will be great."
Claudio Natella, General Manager, Viva Wyndham Fortuna Beach Resort,
said that "We have a really good local rate at $80.00 per person with single occupancy and it's all inclusive.  In fact, for every adult paid, we allow one kid from 2-12 years old free."
Currently, the occupancy rate for Viva Wyndham Fortuna Resort is around 32 percent, however, numbers are expected to peak during the Christmas season from 32 percent to 90 percent by December 22nd.
As one of the few all-inclusive properties open on Grand Bahama Island post Hurricane Matthew, Viva Wyndham Fortuna Beach Resort offers everything, from food and beverages, nautical and motorized sports to theme nights and parties, as well as beach access.
In terms of recovery on the island, Betty Bethel, Director, Ministry of Tourism, Grand Bahama, believes that Viva's ability to offer an upgraded product for the arrival of the guests to Grand Bahama Island is very significant.
Bethel said that "Not too long ago, we didn't think that we would have any winter service at all, and here we are today. Viva has opened with a brand new four million dollar injection into the property and they are receiving guests from Toronto via Sunwing." 
Despite the many challenges in the aftermath of Hurricane Matthew, the reopening of Viva Wyndham Fortuna Beach Resort proves that Grand Bahama Island still has a product to offer as business owners continue to press forward.