Vendors Offer Authentic Experience at Goombay Summer Festival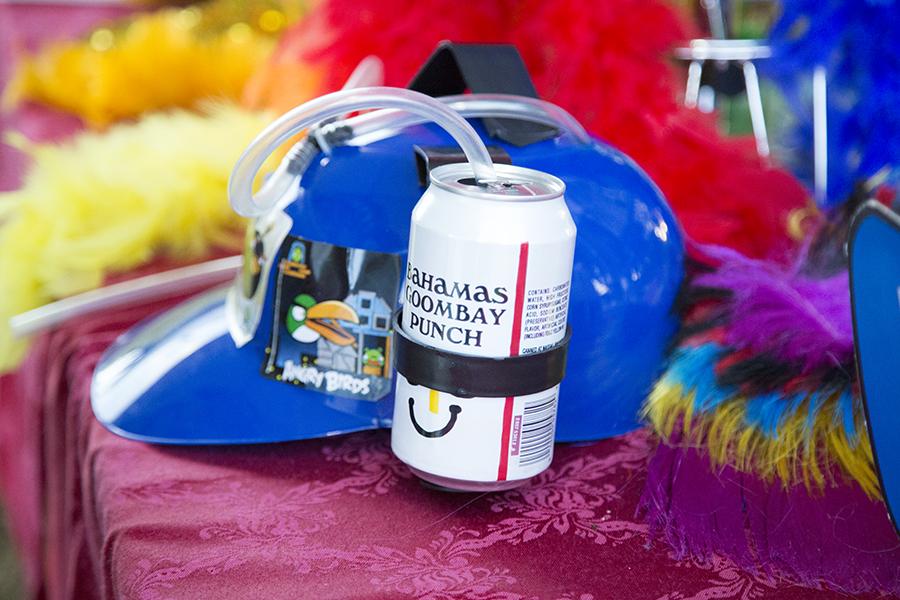 Locals and visitors alike attend Goombay Summer Festival to enjoy the rich Bahamian culture, and each year they leave with the satisfaction of having an authentic experience.
Unbeknownst to them, local vendors create the most unforgettable experiences for visitors and residents to enjoy.
Velyn Cooper, a nativeof Freeport, Grand Bahama and a very environmentally conscious woman, sat at her table with a large grinas she spoke about her recyclables on display at Goombay Summer Festival.
Cooper, who uses items like rocks, coffee pots, sand dollars, and even shoes as a canvas for her artistry, made her debut at Goombay Summer Festival, this year.  She said people are often taken aback her work.
"People are amazed at the different things done with recycling," Cooper said.
With vibrant colors, unique designs, and incredible innovation, she offers a priceless product that tourists and Bahamians alike are sure to appreciate.
No one should leave The Bahamas without tasting one of Lorraine Gibson's homemade jams.
According to Gibson, as a little girl, she engaged her entrepreneurial spirit and created her very first jam from the guava fruit.  Sixteen years later, she still uses native fruits to make her own brand of jams, jellies, and preservatives.
It is easy to notice her versatility in producing unique Bahamian preservatives.
Surprisingly, Gibson's method of production is collaborative as she depends on friends and family to supply her with all of the fruit needed to create her products.
With options such as sapodilla, papaya, mango, tamarind, coco plum, a mixture of fruits, or even tomato or pepper every shelf is perfectly stocked with jars of different sizes ready to be sold.
While those vendors offer products that can be used or eaten, Methice Rigby, a local entertainer, chose to create a different way for people to capture memories at Goombay Summer Festival.  
In less than twenty seconds, Island Girl Shutter Shack - an all in one Photo Booth- allows individuals to take their best "selfie" and collect their images on the spot.  
In addition to the speed in which customers can receive their images, Rigby can also upload the shots to Facebook, email, twitter, or text the photos to her participants in an instant.
Rigby also makes it a point to include special props that are inspired by our Junkanoo culture for the customers who are fun at heart. With vibrant yellow, red, or blue feathered headpieces anyone in the booth can transform from an ordinary person to a Bahamian Junkanooer. 
With a true incorporation of Bahamian heritage, local vendors make it very easy for everyone to cherish their time at Goombay Summer Festival.

Alreda Goldwire from Savannah, Georgia can attest to that. The 66-year-old has been traveling to Grand Bahama for the past 20 years, and in recent years enjoys celebrating her birthday at Goombay Summer Festival.
"I come here every year to be in your Junkanoo and your Goombay Festival I look forward to it and I post it all on Facebook so my friends everywhere can see it. This is the best place in the world to be!" Goldwire said.