Profondo Blu- Poggi Sub Divers Visit Grand Bahama Island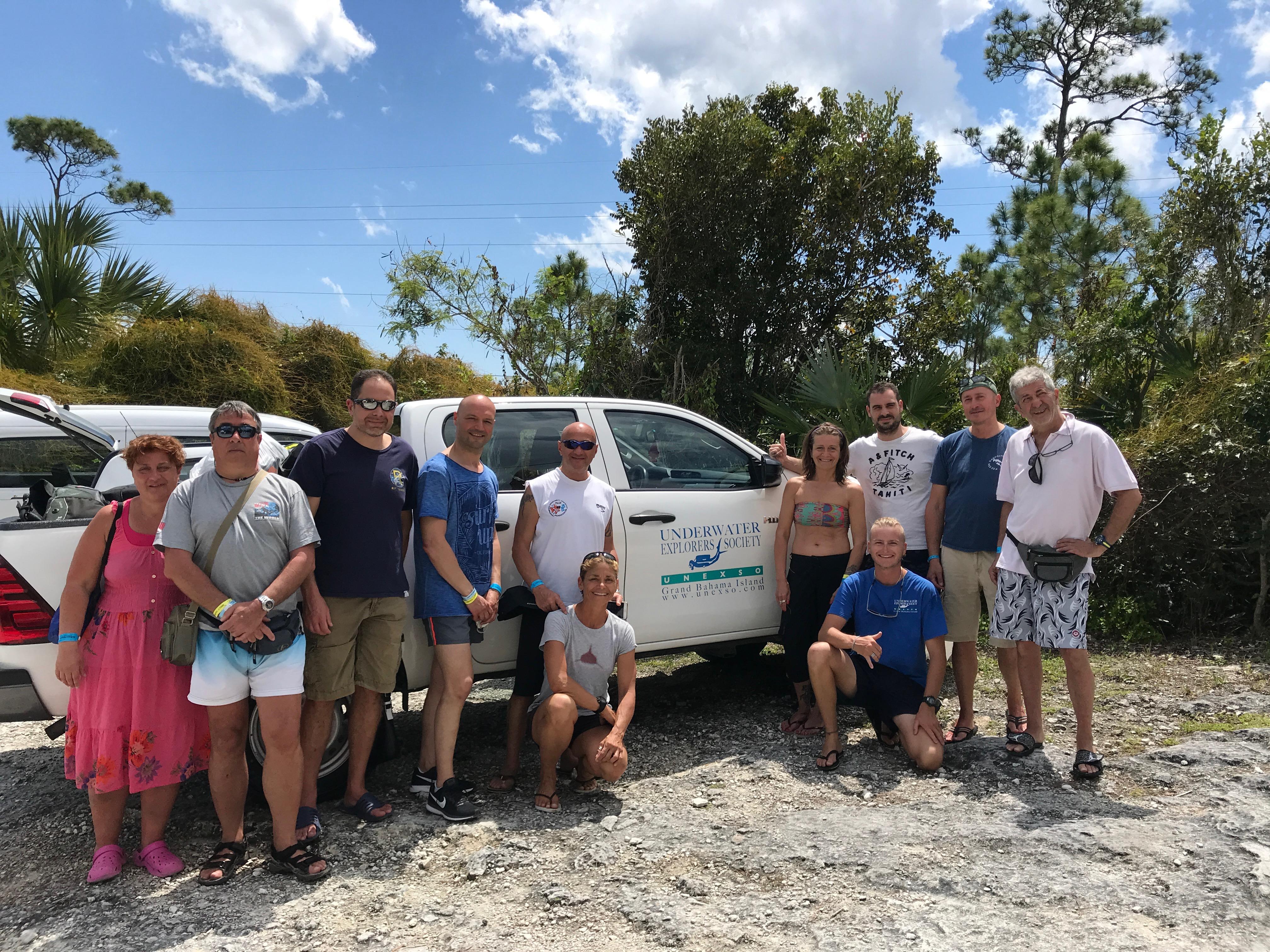 For approximately ten days, a total of sixteen Italian divers made their way around Grand Bahama Island to experience specific dive sites with the Underwater Explorers Society (UNEXSO).
The group, which is associated with the Profondo Blu- Poggi Sub dive club, were initially sold on the idea of diving in The Bahamas as a result of their travel agency's exclusive contract with UNEXSO to plan and secure dive trips every year.
Antonio Carbone, Group Leader, Profondo Blu- Poggi Sub, said, "We travel year round we do long travel and short travel, so we decide year by year where we'd like to go and this was a good suggestion."
This being their first time to Grand Bahama Island, the experience was said to be unforgettable as the group took part in deep ocean, reef, and shark dives.
Furthermore, one of the biggest highlights of the trip was their dive time at Ben's Cave.
The dive site, located within the Lucayan National Park, is particularly unique because it gives the diver a first-hand view of what earth looks like the beyond the layers generally seen on a typical underwater dive.
Carbone said, "I've seen caves around the world, but the entire ambiance of the cave is very unique. The difference of color and the fresh water coming together with the salt water is very beautiful. This is completely different; you can see the earth from inside."
In addition to the sixteen divers, a ten-year-old diver along with several other guests took part in the trip and chose to take part in other non-diving activities on the island.
Cristina Zenato, Director of Training, UNEXSO said, "[Grand Bahama] has the best of both, for both the divers and the non-divers." She added that "A lot of it is word of mouth, so once the first group has a very good experience with such a variety and they're pleased with the company and the service then they decide to come back because of that."
"Some people don't realize how much we have to offer on both environments, and these groups bring quite a lot of income from different aspects. Overall [it's an] advantage for not only UNEXSO hosting the divers, but for everyone that has to interact with the group [while they are] on the island. Hopefully, their story about the uniqueness about Grand Bahama and how much we have to offer is going to bring even more people here," said Zenato.
The group is scheduled to depart Grand Bahama Island on March 31st, 2019 after having several dry days to explore the area.