Back to top
Producer Eyes The Bahamas For Future Film Projects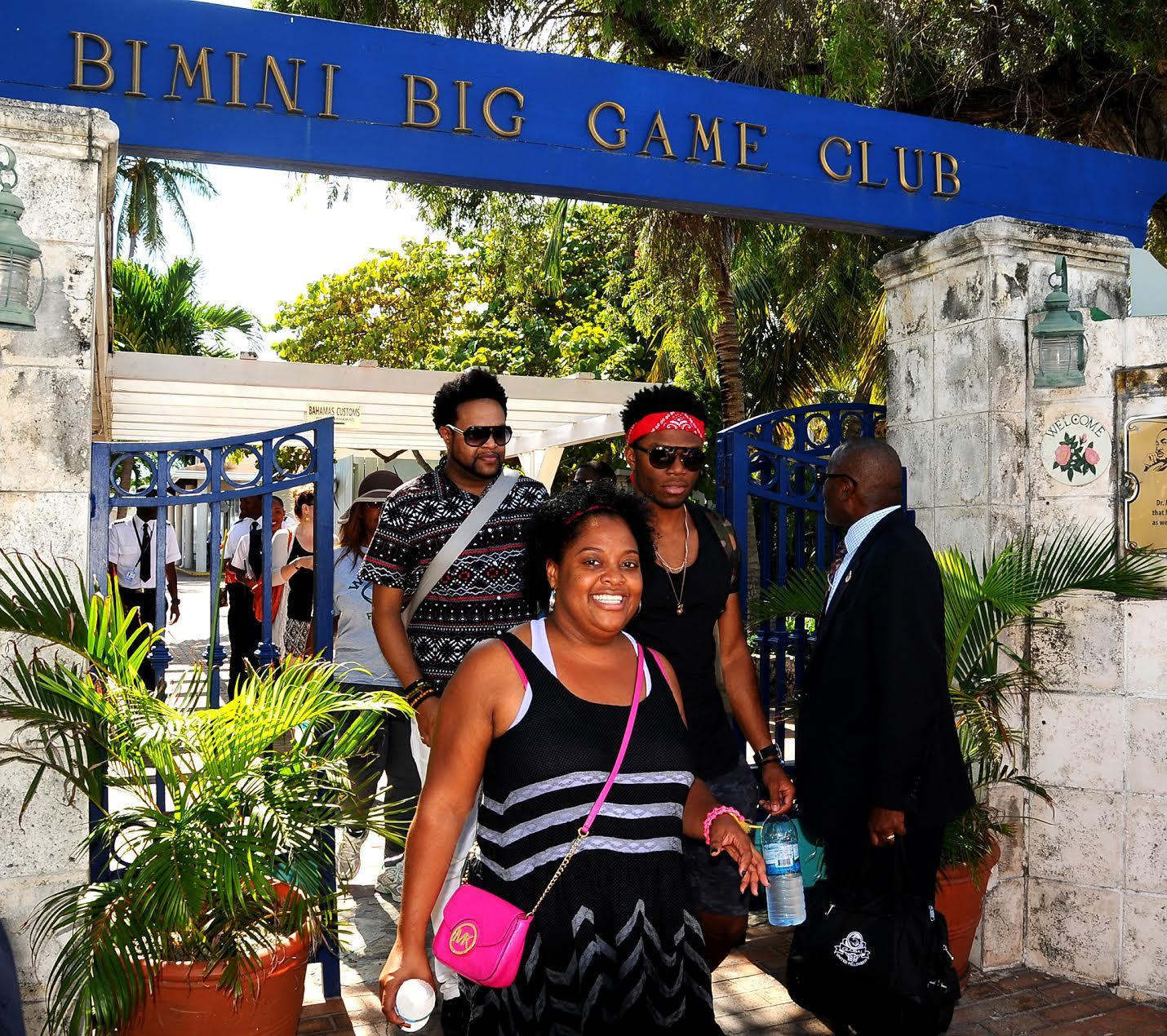 Actress Sherry Shepard Affirms It's Better In The Bahamas
The Bahamas' pristine, blue waters could once again be the backdrop of another major film.
Film producer Andrew Erwin just wrapped up his new film Woodlawn, which stars actress Sherry Shepard.
Recently, the two were a part of delegation of 20 journalists who were invited on a special familiarization trip to The Bahamas by Lead Pastor Mount Tabor Full Gospel Church Bishop Neil C. Ellis.
Bishop Ellis partnered with the Bahamas Ministry of Tourism to bring the group that visited New Providence and Bimini.
After the tours, Erwin admitted that he fell in love with The Bahamas' natural beauty.
"This is my first time to The Bahamas and I came briefly for half a day on a cruise but it's the first time I have been able to stay to see and enjoy the diversity of the islands," he said.
"For me, it is the first time I got to showcase Woodlawn with Bishop Ellis so that was exciting enough. But then, the bishop took us around to the different spots on the island to see what it looks like and for film it is a beautiful location and it would be a dream to film a film here. We are always looking for bright spots and I think it is definitely better in The Bahamas."
Erwin said he is looking forward to his next trip to The Bahamas.
"We have a number of different projects coming up and you never know what's going to fit; but I am definitely see the potential and the people are so nice and warm here. I have heard of the experiences that Tyler Perry and others have had here in the islands and so as a film maker, I can't deny the potential."
Shepard, who is well known for her roles as a host on the television show The View and the Newly Wed Game among others, said she fell in love with the Islands of The Bahamas from seeing the waters of the airplane.
She said she is very excited of the possibility to film on one of the islands.
"I loved being here. This is so amazing. It truly is better in The Bahamas. I can't wait come back," she said.
"I would love to do a film here, but I don't know if I would want to work. I just would love to lay on the beach and not do anything but I would love to do a film. It is so great in The Bahamas. I love being here."  
Some of the films that have been shot in the Islands of The Bahamas include Casino Royale, Why Did I Get Married Too and the Pirates of the Caribbean.