Back to top
MOT Congratulates 'Puzzle' On Award Winning Performance At MMTS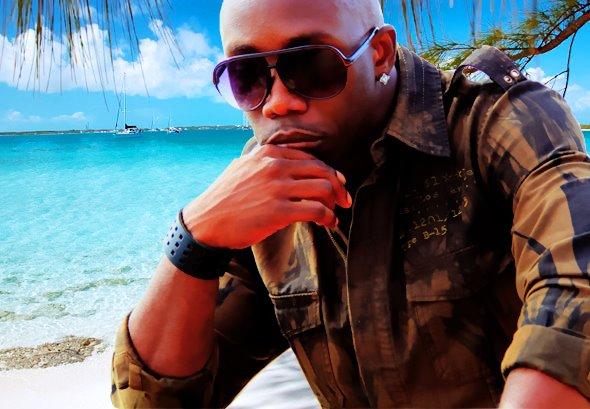 The Ministry of Tourism is congratulating Preston 'Puzzle' Wallace for winning the Music, Model and Talent Showcase (MMTS) that was held at the Melia Nassau Resort last month.
The conference welcomed delegates from 19 Caribbean islands and over 50 VIP agents, speakers and international media houses from around the U.S., Canada and Europe who have committed to supporting Caribbean talent in the pursuit of their dreams.
Over 100 delegates, male and female within three age groups starting at age 5 took part in the week-long conference.
Wallace, who is an entertainment coordinator within the Ministry of Tourism, placed third in the singer solo competition, first in the music producer's competition and first in the singer/songwriter competition. 
"It shows that we are getting better, it shows the strength and that we cannot be denied," he said.
"The talent is definitely there. It's good that people came out to see it because a lot of times we are not able to get out there and show it. Having people come down to our island and do what we do in the front of them. It does wonders for our country."   
Many agents came with the intention to scout for one or two new Caribbean talent and left the conference with the desire and promise to scout and mentor many more as they were simply astonished by the talent the delegates showcased.
Delegates in attendance were from Abaco, Eleuthera, Exuma, Grand Bahama, New Providence, Anguilla, Belize, Cuba, Dominica, Grenada, Guyana, Jamaica, St. Kitts and Nevis, St. Lucia, St. Vincent and the Grenadines, Trinidad and Tobago and the Turks & Caicos Islands.
Wallace says this competition has caused talent searchers to look at The Bahamas in a special way.
 But he noted that many of the competitors were simply excited to be in The Bahamas.
"We took 60 delegates to watch the Valley Boys Junkanoo group practice. So they were exposed to the real uncut Junkanoo music and they had their cameras out and those who didn't have their cameras out just went crazy over it," he said.
Wallace said he is going to continue to make great music for both local and international fans.
"I am going to drop an album and because of this I have some shows in Los Angeles coming up and in New York and so I am excited about that."
Conference highlights included the opening ceremony with a "Parade of Nations" featuring all participating islands, key note seminar by actress/director Kim Fields of Tyler Perry Studios, director of Meet The Browns and House of Payne, music industry sessions with nine time Grammy award winning music producer Bryan Michael Cox, model runway shows judged by the heads and scouting agents of Elite Models and Ford Models and over 250 call back sessions.
International media houses such as Hunger Magazine, Vibe Magazine, Grazia Magazine, B.E.T., MTV as well as AllHipHop.com were also in attendance.