Back to top
MOT's People-To-People Helps Couple Get Engaged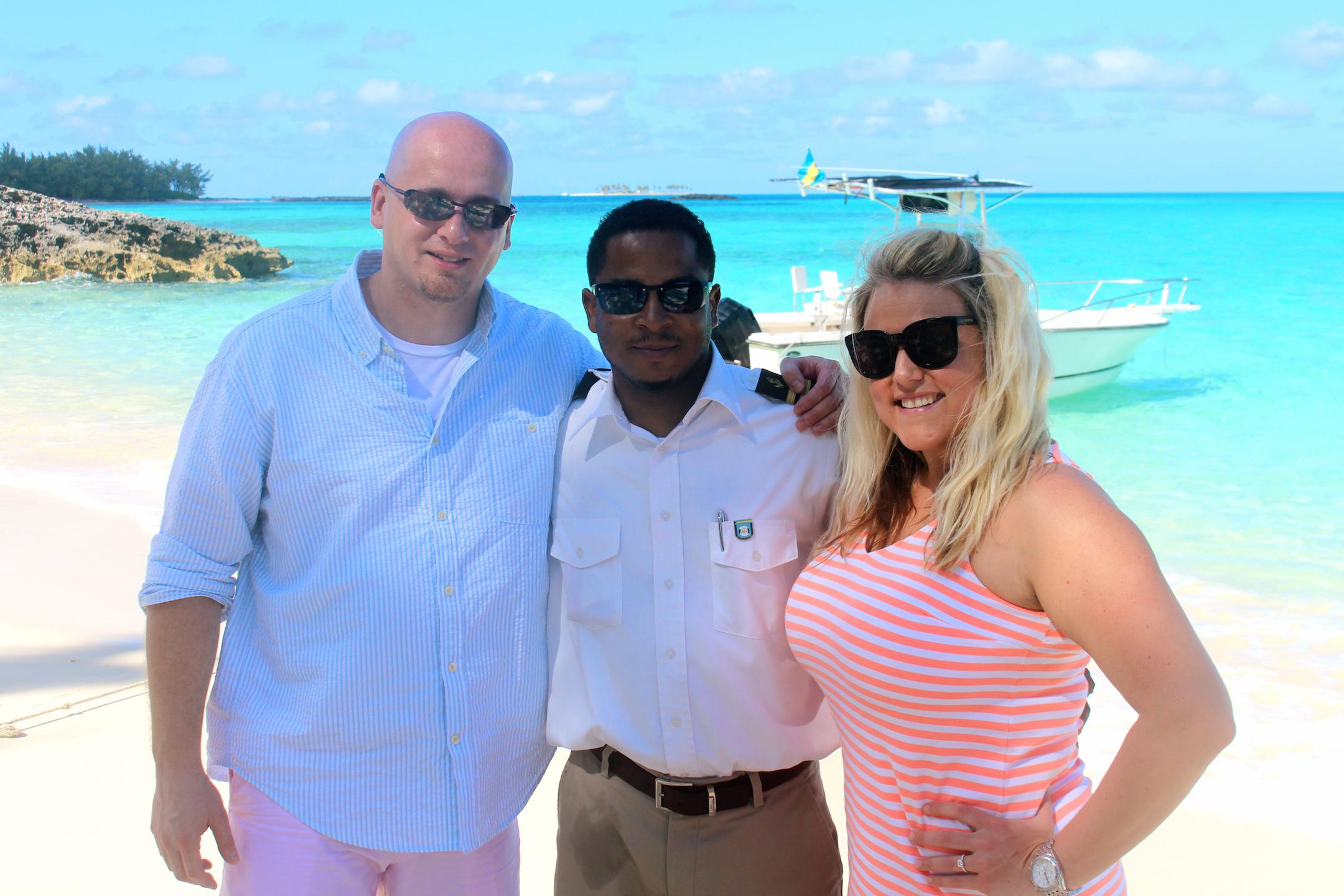 Couple Plans To Wed In The Bahamas
 An Atlanta-native couple will never forget their recent trip to The Bahamas after a People-to-People experience played a huge role in their upcoming nuptials.
 Alex Cardona had been looking for a special way to propose to his girlfriend Melissa Swancey for a quite some time.
 And so he signed up for a People-to-People experience to surprise his girlfriend while they vacationed in The Bahamas earlier this month.
 The special proposal was organized through People-to-People ambassador Kwame Russell, who was happy to assist Mr. Cardona with his surprise at Rose Island.
 "This was the first time for me as a People-to-People ambassador to assist with organizing a wedding engagement and the experience was like no other," Mr. Russell said.
 "As we began planning, I became very excited and anxious because I wanted to see Melissa's reaction when she found out that she was not just going to the beach for relaxation, but Alex had something else in store for her. Melissa had no idea Alex was going to propose to her.   After all the hard work and planning, when Alex finally proposed, he became very emotional and so did Melissa.
 They could not believe that they were getting engaged in The Bahamas on one of the most beautiful beaches in the world.  I was very happy to know that I was able to assist with this most important event for Alex and Melissa."
 Mr. Cardona said he had put a lot of thought into 'popping the question'. He said after searching all over the world, The Bahamas was the perfect fit.
 "Prior to doing so I researched numerous places around the world to do and commemorate this experience. Upon doing so I heard about the People-to-People program and their representative Kwame Russell. I spent numerous days working with Kwame to not only learn about The Bahamas and its beautiful people, but also on how I could make my engagement go off memorably flawless. It did," he said.
 "The perfect back drop of Rose Island with the most beautiful water I've ever seen, set the mood and the moment for a memory I will never forget. My brother Captain Kwame – made it happened."
 As a result of the memorable moment, Mr. Cardona said they are seeking to get married in The Bahamas.
 "Today my beautiful fiancé and I can't wait to plan our wedding. Here we come Bahamas," Mr. Cardona said.
 The Ministry of Tourism's People-to-People programme was established 40 years ago and has over 500 ambassadors that offer an authentic Bahamian experience by inviting them into their homes and sharing Bahamian culture with guests.
 Mr. Russell said that he is happy to be a part of the programme and hopes that others will join in the rewarding experience.
 "Since joining the programme over two years ago, I've had the opportunity to host and meet many people from around the world and have forged many friendships," he said.
 "I'm still in contact with everyone I've hosted.  We stay in touch via email.  This is a great programme and it gives me an opportunity as a Bahamian to showcase my country to people when they visit. I would encourage more Bahamians to get involve with this program to provide a unique experience for our guests."