Memories Grand Bahama wins best overall at Culinary Fusion Expo for a second time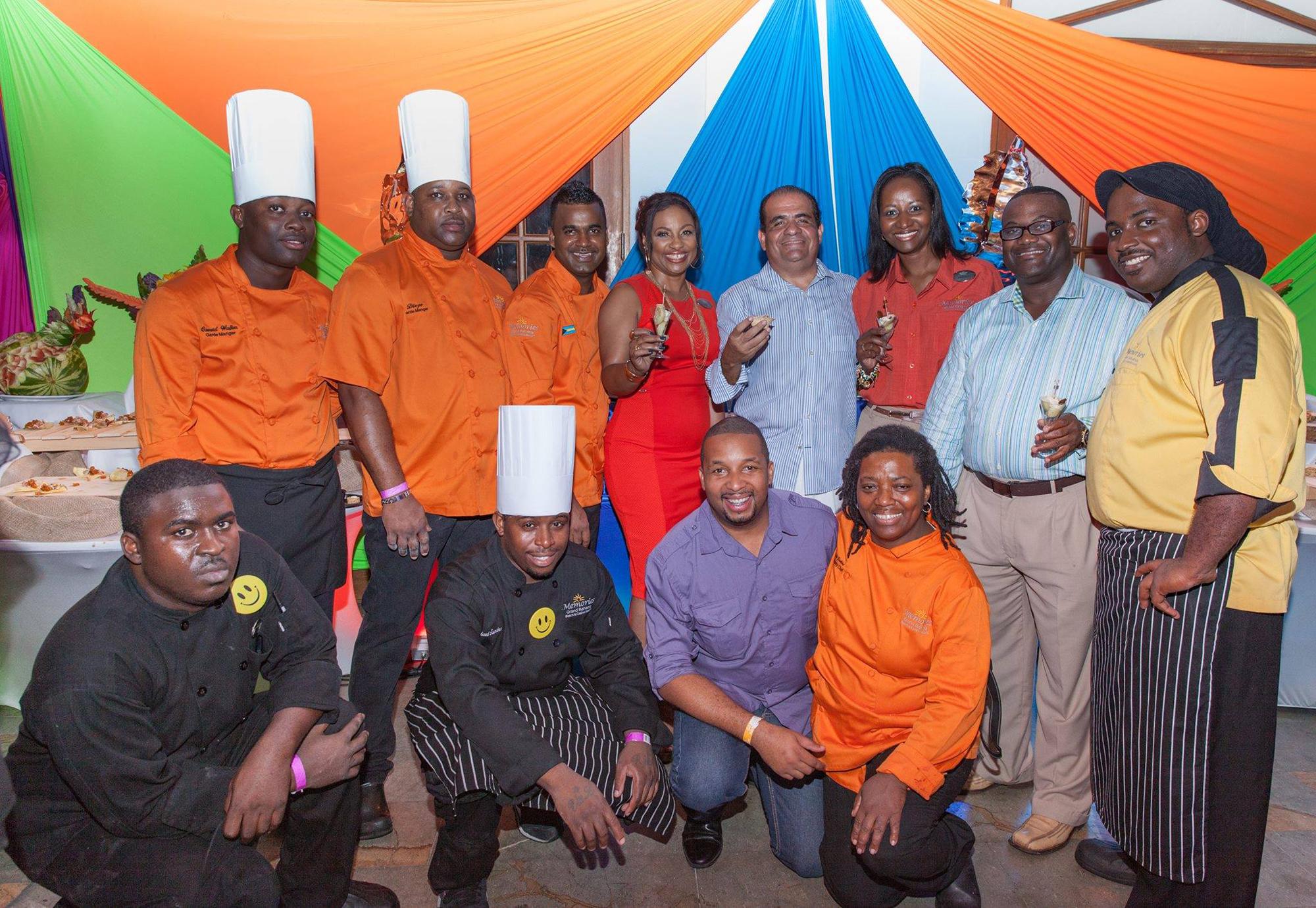 Freeport, The Bahamas - The 3rd annual Culinary Fusion Food & Beverage Expo took place on November 7th in Grand Bahama Island, and for the second consecutive year, Memories Grand Bahama Beach & Casino Resort took Best Overall and Best Presentation. 
"We are indeed proud of our entire Culinary Team and their hard work and dedication; their creativity and talent has surpassed even last year's vision," said Denise Adderley, Bahamas Director of Sales & Marketing for Blue Diamond Hotels and Resorts responsible for all sales & promotions at Memories Grand Bahama Beach and Casino Resort. 

She further explained, "Led by our master minds, Damion Myers, Executive Chef CCC, and Devin Johnson, Director of Food and Beverage, the team brought the best of gourmet Bahamian cuisine, infused with indigenous and authentic ingredients all displayed in a beautifully decorated and transformed space which created a local festive "Backyard Party," yet elegant and sophisticated theme and feel."

The sumptuous fare featured Deep Water Cay Conch Burger Sliders; Cedar Pinewood Smoked Fence lime yard Chicken Dogs; North Andros Land Crab Cigars; Conch, Whelks & Curb Salad with Fresh Ginger and Cilantro in Sugar Cane Cup; Home Cured Nassau Grouper w/pineapple rum & allspice on sweet potato pannie cake; Local Root Vegetable Chip Station: Cassava; Beetroot; Plantain; Yucca; Breadfruit; Dipping Sauces: Pineapple Chutney, Mango-Mustard Relish, Tamarind Reduction, Guava Ketchup, Sour Orange-Roast Garlic-Goat Pepper Aiol. Crawfish Salsa, Avocado-Callaloo Dip.

"We used indigenous products and creative unique food and beverages to meet our modern times," said Devin Johnson, Director of Food & Beverage. "It was a learning experience for all team members who were grateful for the opportunity and felt honoured to be selected."

For desserts there was Seagrape-infused fritters (hung on a clothes line); Gin and Coconut Jelly with Sapodilla Brandy Snap (in mini spoons); and Steam Guava Dumpling with Myers Rum Sauce (in mini crock pots).

"The event definitely has grown, and was a huge success," said Damion Myers, Executive Chef, CCC. "And as with last year, our establishment was presented in a grand way and we were well received. We have once again, created some popularity among the local clients."

The Memories Mixologists served up the following beverages: Memories Soursop Soda – "Well Mudda Sick" Label;  Carrot-Spiced Punch with a splash of home-fermented Guava Berry Rum; and Yellow Bird with an Island Fever Twist.

"The Culinary Fusion Expo is an excellent event that highlights the best that Grand Bahama's food and beverage industry has to offer," said Gabriel Varela, General Manager. "At Memories, we strive to provide a unique taste experience to our visitors. This win shows we are meeting our mark. I am extremely proud of our team."