Lucayan Beach Access Restored "Access Granted "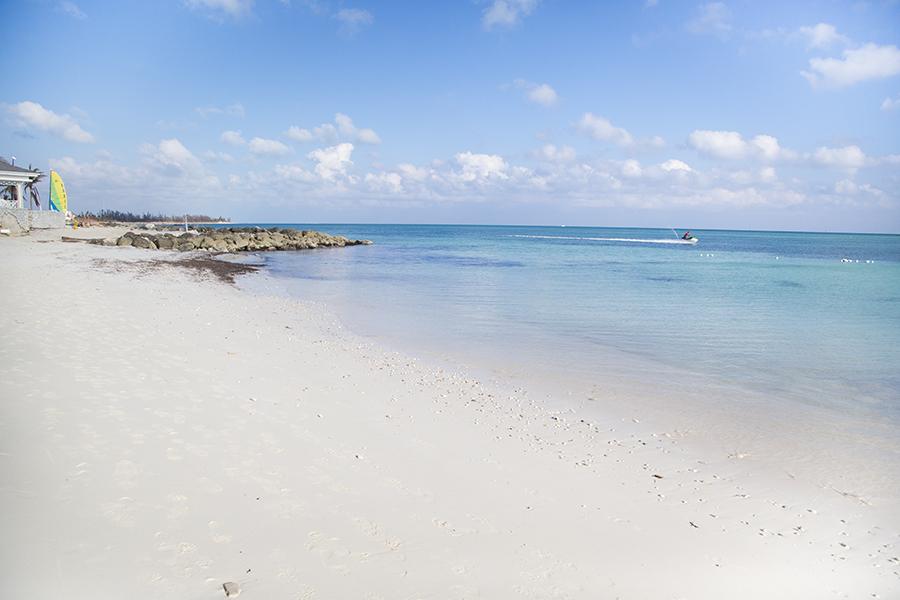 On Thursday, December 15th, the Ministry of Tourism held a press conference to officially announce the re-opening of the Lucayan Beach access adjacent to the Grand Lucayan and Memories Bahama Resort properties.
Following the passage of Hurricane Matthew, the Lucayan Beach access was temporarily closed to visitors in order to ensure guests' safety as well as to allow time for the appropriate restoration to take place.
Elaine Smith, Executive, Product Development, Ministry of Tourism, said that "The Ministry of Tourism would like to thank our Industry Partners, particularly, tour operators and transportation providers, who graciously discontinued transporting guests to this venue over the period of closure".
In the interim, guests were offered beach experiences on all beaches that were accessible and in good condition, including Taino Beach, Fortune Beach, Banana Bay, and Gold Rock Beach at Lucayan National Park.
Clement Pindling, Transportation, Grand Bahama Taxi Union, noted that "We are happy to know that access is open again, especially for the drivers, vendors, jet ski operators, hair braiders, and everyone that is partnered with tourism".
Though there is still work to be done around the area, and several hotel properties remain closed at this time, it is imperative to allow visitors continued access to the popular beach area as guests visit the shores of Grand Bahama Island.
The Ministry of Tourism continues to ask that persons using the beach area be aware that there are ongoing works taking place, as homeowners nearby make repairs to their properties.
Appropriate signage related to the ongoing repairs will be erected. Residents and visitors are encouraged to exercise caution when using the beach.