Goombay Summer Festival Continues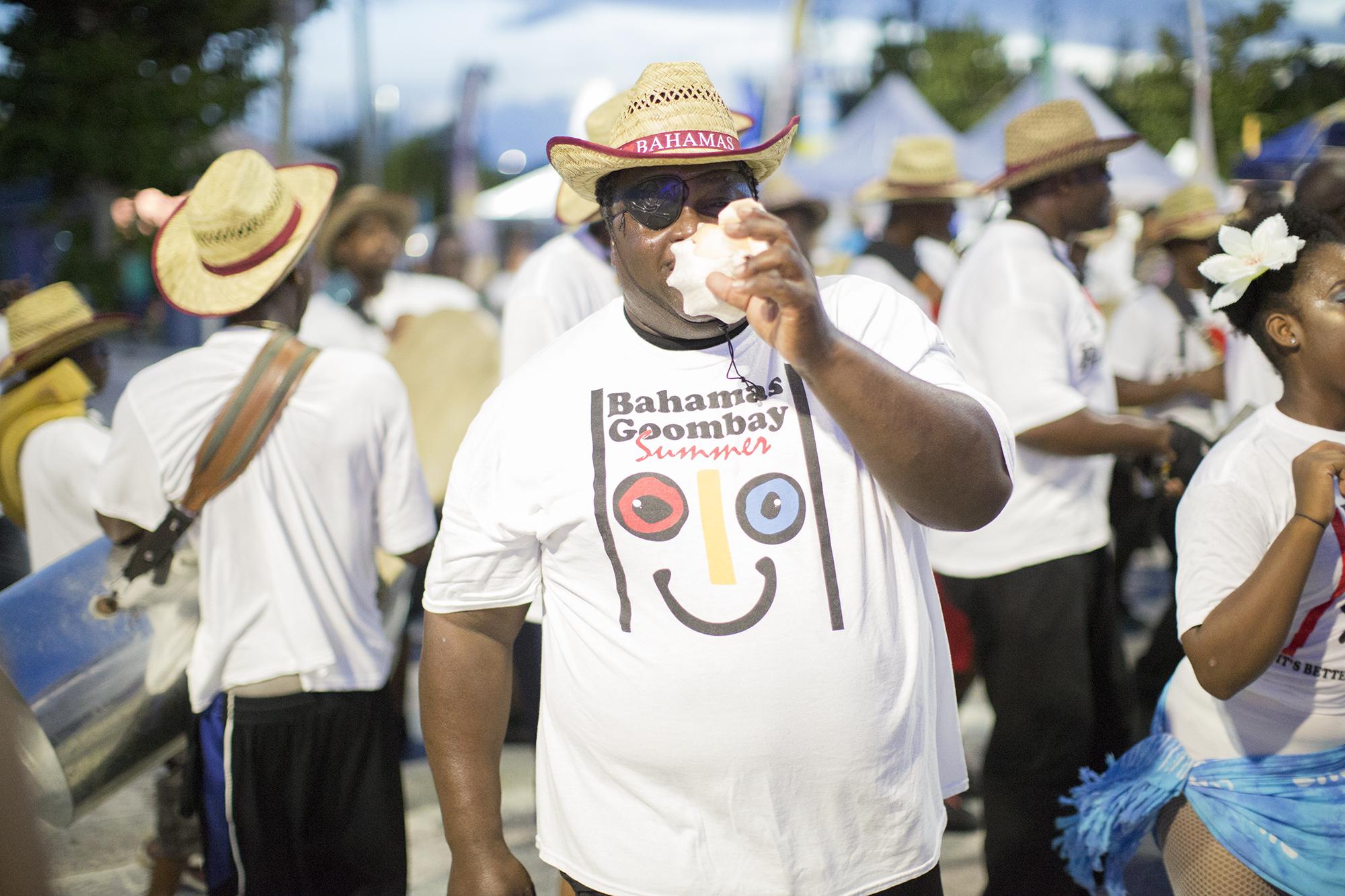 Every Thursday night, residents and visitors alike take the grounds of Taino Beach by storm to participate in everything that Grand Bahama Island's Goombay Summer Festival has to offer.
With an authentically Bahamian program ranging from conch and coconut cracking demonstrations, to guided nature walks, to a live Bahamian concert, Goombay Summer Festival appeals to a variety of age groups and demographics.
However, for the food connoisseur, Goombay Summer Festival on Grand Bahama Island offers a unique way to experience Bahamian culture.
Although food has been a large part of Bahamian festivals, only recently has culinary tourism begun to play a larger role in the tourism product.
As a result, the Ministry of Tourism & Aviation aimed to increase the number of vendors on site and present a palette of culinary options that would be enjoyable to all ─ Bahamians, as well as guests from all over the world.
With an emphasis on Bahamian dishes, residents and visitors could choose from lobster, conch, shrimp, fish, crab, rice, potato salad, macaroni, and coleslaw, all cooked in different ways to tantalize the taste buds.
In her second year participating as a vendor for the Goombay Summer Festival, Rose Ingraham, Ingraham's Delight, said that " I think it's very important to have an all Bahamian menu at an all Bahamian festival because it keeps in line with our culture and our identity as to who we are".
As the preservation of Bahamian culture has always been a goal of the Ministry of Tourism & Aviation's Goombay Summer Festival, the musical lineup is especially important in this regard.
With last week's entertainment featuring all Bahamian artists, such as the Deep South Island Boyz, Ophie and the Websites, the Grand Bahama Police Force Band, Ultra Vibes Band,  Anita Ellis, and several BTC Brand Ambassadors, including Wendi and Dyson Knight, Goombay Summer Festival aims to keep residents and visitors dancing all night.
Performer Anita Ellis said that "I just love performing for people from Grand Bahama because they're so receptive. They love the culture and they keep it real".
BTC Brand Ambassadors Dyson Knight and Wendi, who gave her first performance at Goombay Summer Festival on Thursday, July 20th, expressed how excited they were to perform on Taino Beach.
Wendi said that "I love that we are here, I love the atmosphere, I love being in Grand Bahama. They always treat us so very well and every time we talk about the experience of performing in Grand Bahama, we always have nothing but great things to say".
In regard to performing for Grand Bahamians, Dyson Knight, BTC Brand Ambassador and Performer, said that "As long as we continue to do things like this and the people can feel a bit more comfortable and secure and let themselves be free [they can] get in front of the stage, dance, and enjoy the fact that they are Bahamians".
With nothing but energetic performances and delectable dishes every Thursday night in July, the Ministry of Tourism & Aviation looks forward to another successful night of Goombay Summer Festival this week.
On Thursday, July 27th, Goombay Summer Festival will close with performances by the George Marshall- The Islanders, Backyard Dancers, Goombay Dancers, Conch Juice Band, Limbo, Legends Marching Band, Joe Cartwright & the Trouble Band, a Senior Junkanoo Rushout, Ira Storr and the Spank Band, Mdeez, Dillion Mckenzie, and Ronnie Butler.
This event is sponsored by The Ministry of Tourism & Aviation, Grand Bahama Island Tourism Board, BTC, G.B. Power Company, G.B. Port Authority, Freeport City Council, Maecal Electronics, Burnshouse and the Royal Bahamas Police Force- who provide full security support.