GOOMBAY SUMMER FESTIVAL 2016 - Grand Bahama Island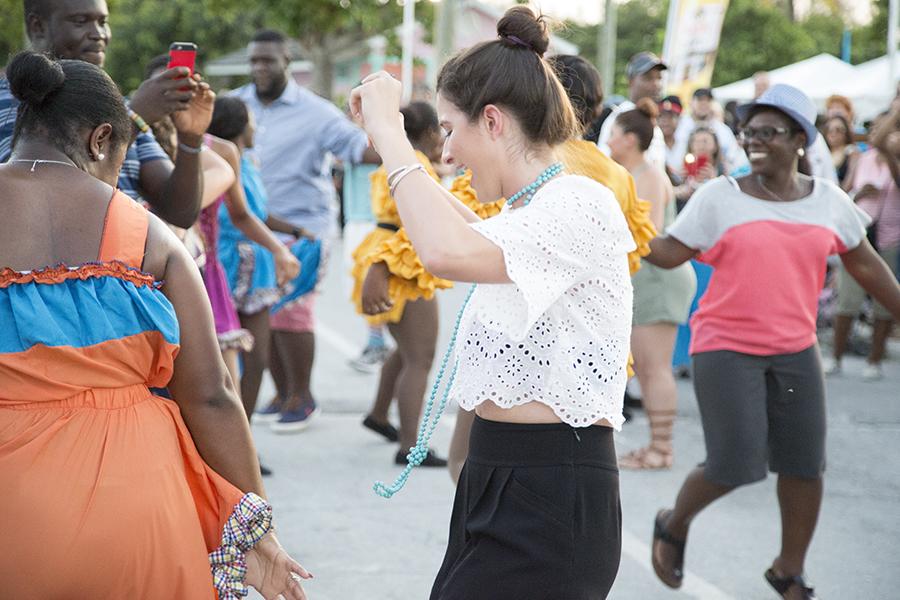 The 2016 Goombay Summer Festival season on Grand Bahama Island, July 7th-28th was nothing short of fantastic for the hundreds of residents and visitors that attended the event over the course of the four weeks.
From the lively street performances to the headliners on the big stage, the festival showcased the best of the best in Bahamian music, dance and arts and crafts.
Each week visitors from as far as Mexico, Zimbabwe, Canada and the United States of America showed up at the festival to experience the culture of the islands.
One component of the festival that hit home for many of the visitors was the Ministry of Tourism's signature People-to-People experience, featuring a complimentary nature walk and bush tea tasting.
People-to-People Ambassador, Donald Duncombe, who has been a part of the program for the past five years, spoke to his love for service, sharing that, "hospitality is who we are".
Duncombe, who experienced for the first time the nature walk, spoke of the beauty of this heritage component as he recalled a priceless moment, where the little children on the tour played with the touch-me-not plants.
Director for the Ministry of Tourism, Grand Bahama Island, Betty Bethel said, "Goombay is all about a rhythm that could be felt in the vibe of the festival each evening, through the music, food, performances and the people."
She added that, "The Ministry of Tourism, Grand Bahama is proud to execute such an event that leaves guests and residents looking for more."
This year's festival attracted some 1100 visitors to the Taino Beach Park where they participated in countless heritage experiences, including but not limited to, nature walks, rake n' scrape music, quadrille dancing and of course goombay dancing.