Back to top
Georgia Couples Welcomed to Grand Bahama Island For Renewal Of Wedding Vows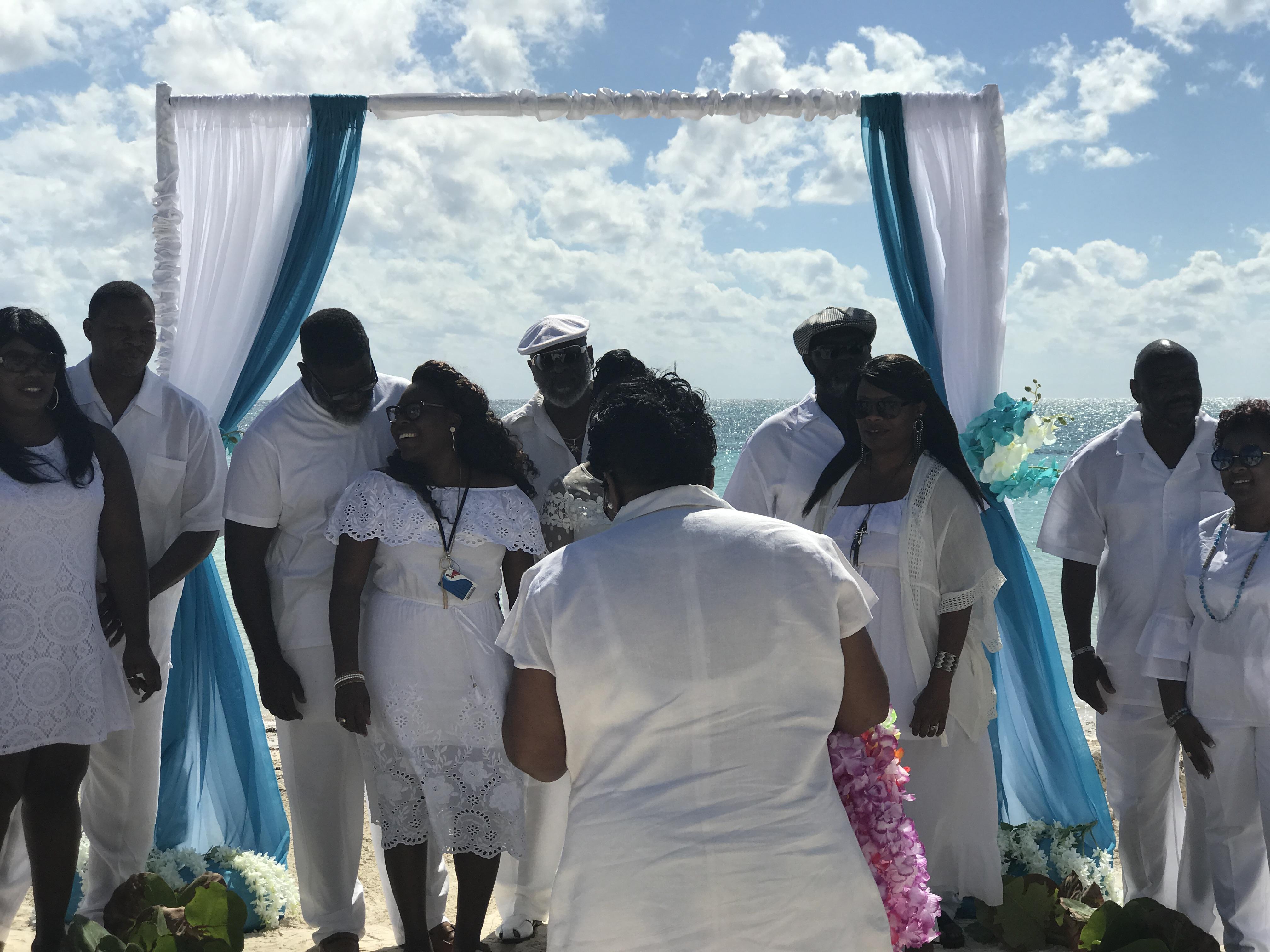 On Friday, October 27th , the Ministry of Tourism & Aviation welcomed a total of 10 couples to the shores of Grand Bahama Island to participate in a special marriage vow renewal ceremony officially arranged by the Religious Tourism department.
The ceremony, which was facilitated by the General Manager of Manta Ray Village, Jenifer Major Strachan, was hosted along the beach at the local restaurant and watersports facility to give the guests the authentic island wedding experience for which they had requested.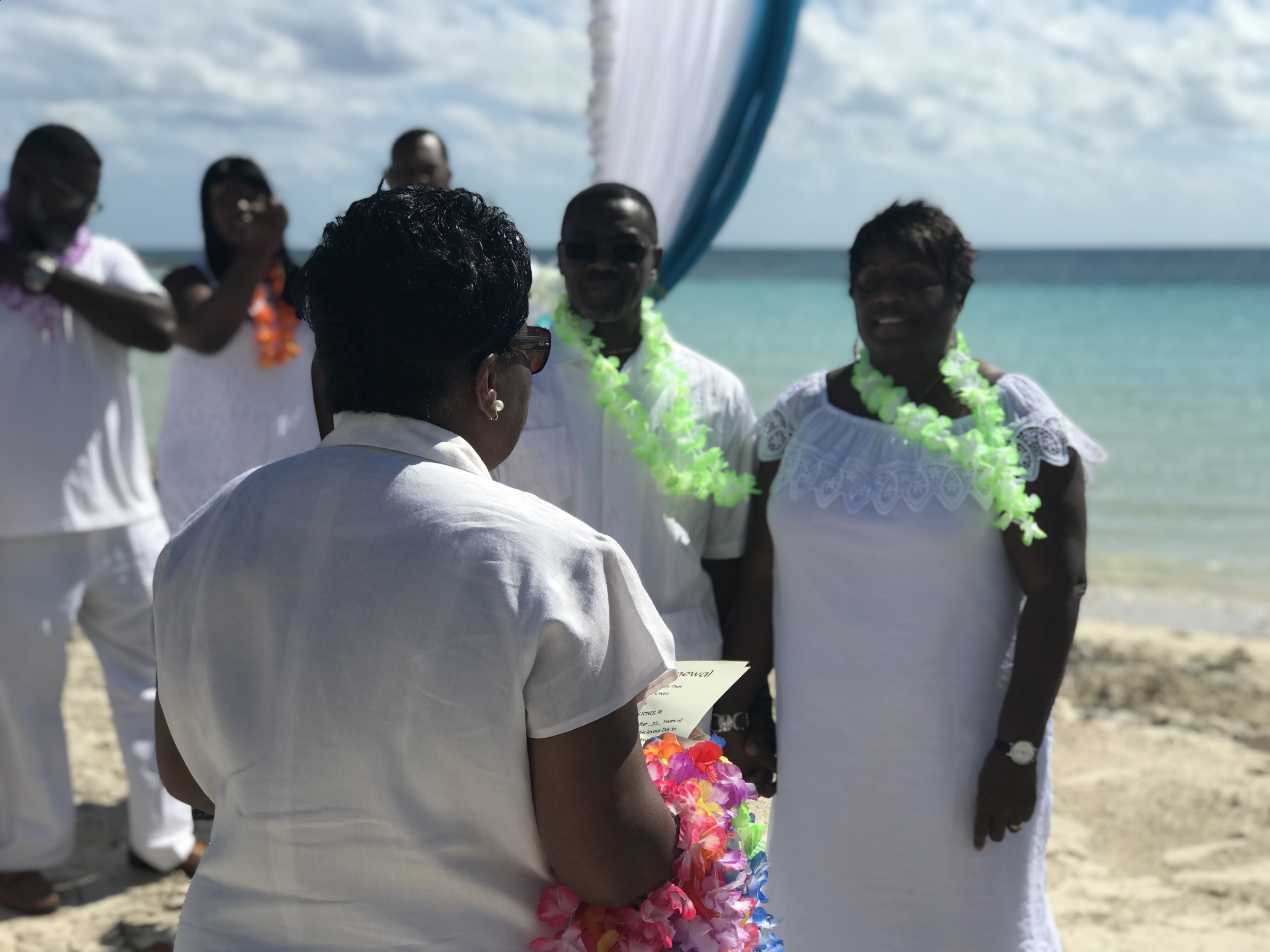 Debbie Huyler, Manager, Religious Tourism, MOTA, said that "Today is a very special day in the lives of some of our visitors...they wanted to see and have that unique experience of being married here, in the sun, with the water in the background and the entire ambiance that we enjoy every day".
According to Janice Jones, Planning committee member, Couples in Covenant Ministry, Greater Pentecostal Church of Christ, Grand Bahama Island quickly became the island of choice for the occasion due to the island's beautiful beaches and non- commercialized landscape.
Jones, who has been married for a total of 37 years and also a participant in the vow renewal ceremony said that "The purpose of the Couples in Covenant Ministry is to strengthen marriages according to the word of God" and every couple was eager to do that.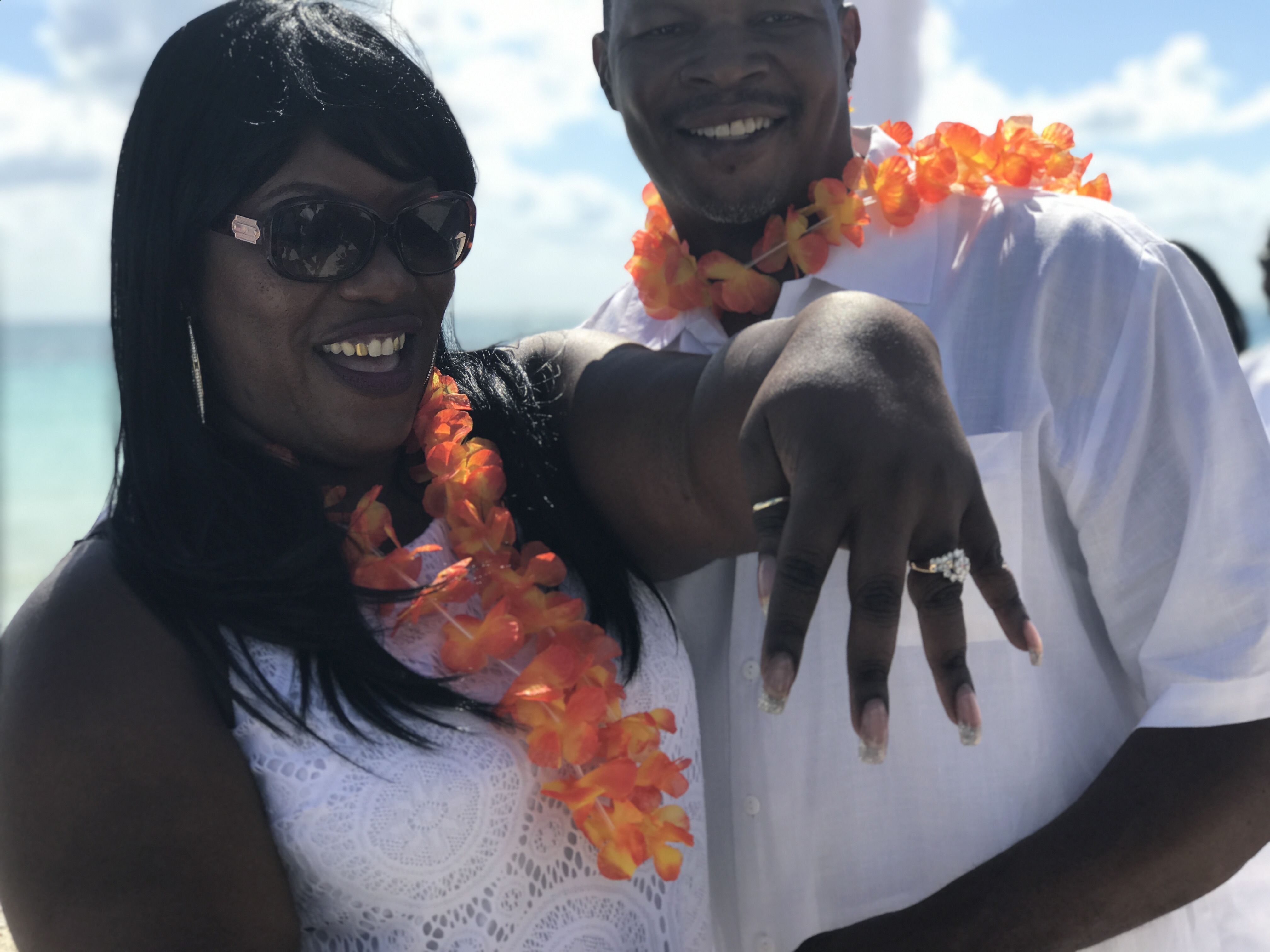 Carmen Washington, who has been married to her husband George for 7 years, said that "It was good for us to really understand what it takes to be married and renew the vows. I just thought that we had to be in a place that is beautiful, this water is amazing and Grand Bahama couldn't have been a better place [to have the ceremony]".
With approximately one hour to perform the rite, the group took advantage of their time on island to not only renew their vows collectively, but also to experience the local food and beverage offerings at Manta Ray Village.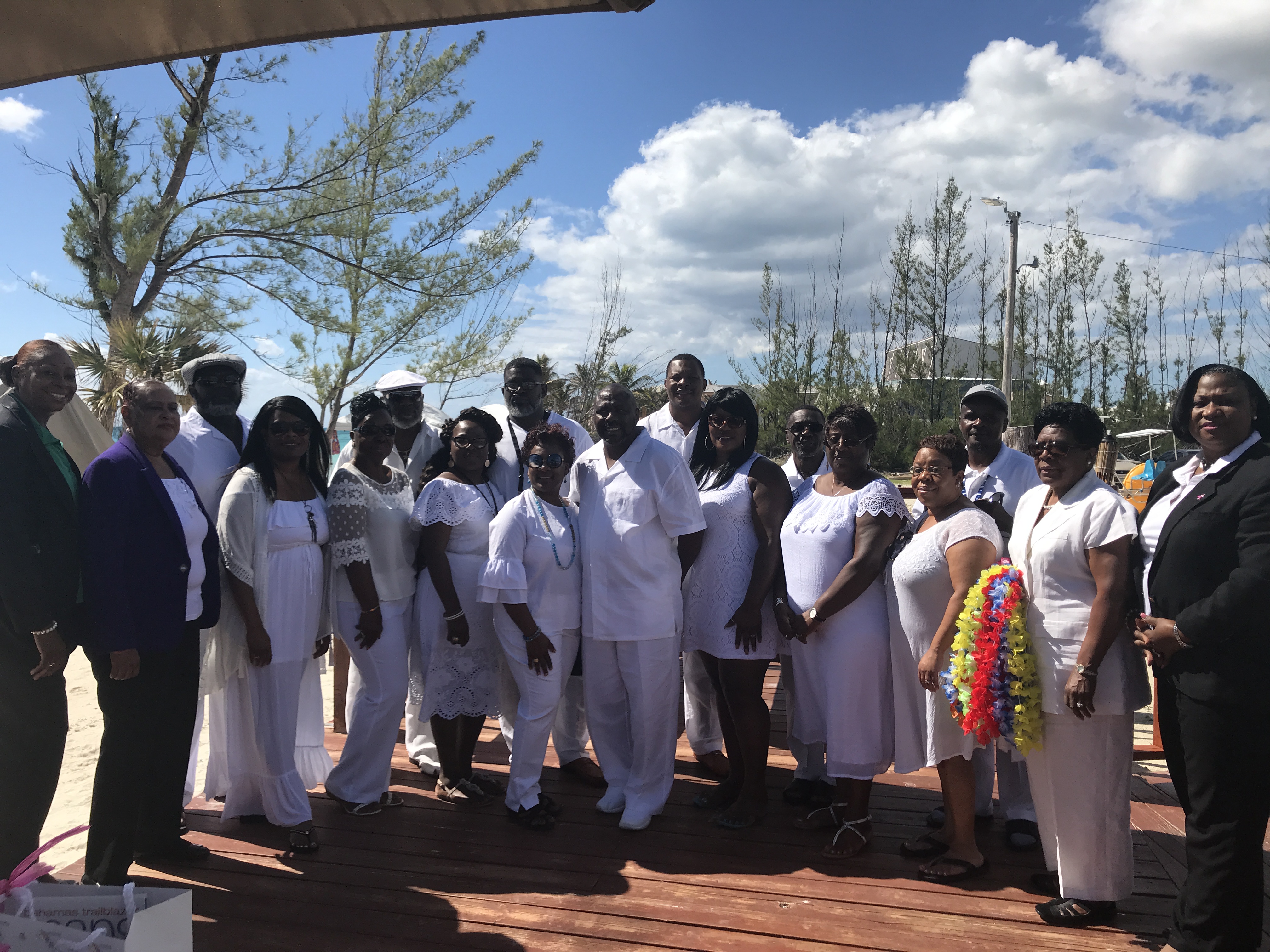 As a result of the request to arrange such a momentous occasion, Huyler also took the initiative to create special gift bags which would ensure the guests would have a souvenir from the occasion.
The couples soon left the site to return to the Carnival Elation where they would continue celebrating the renewal of their marriages.
The group visited Grand Bahama Island from the Greater Pentecostal Church of Christ in Savannah Georgia and brought their pastor to officiate the ceremony.