Back to top
FRS Caribbean Inaugural Visit & Plaque Exchange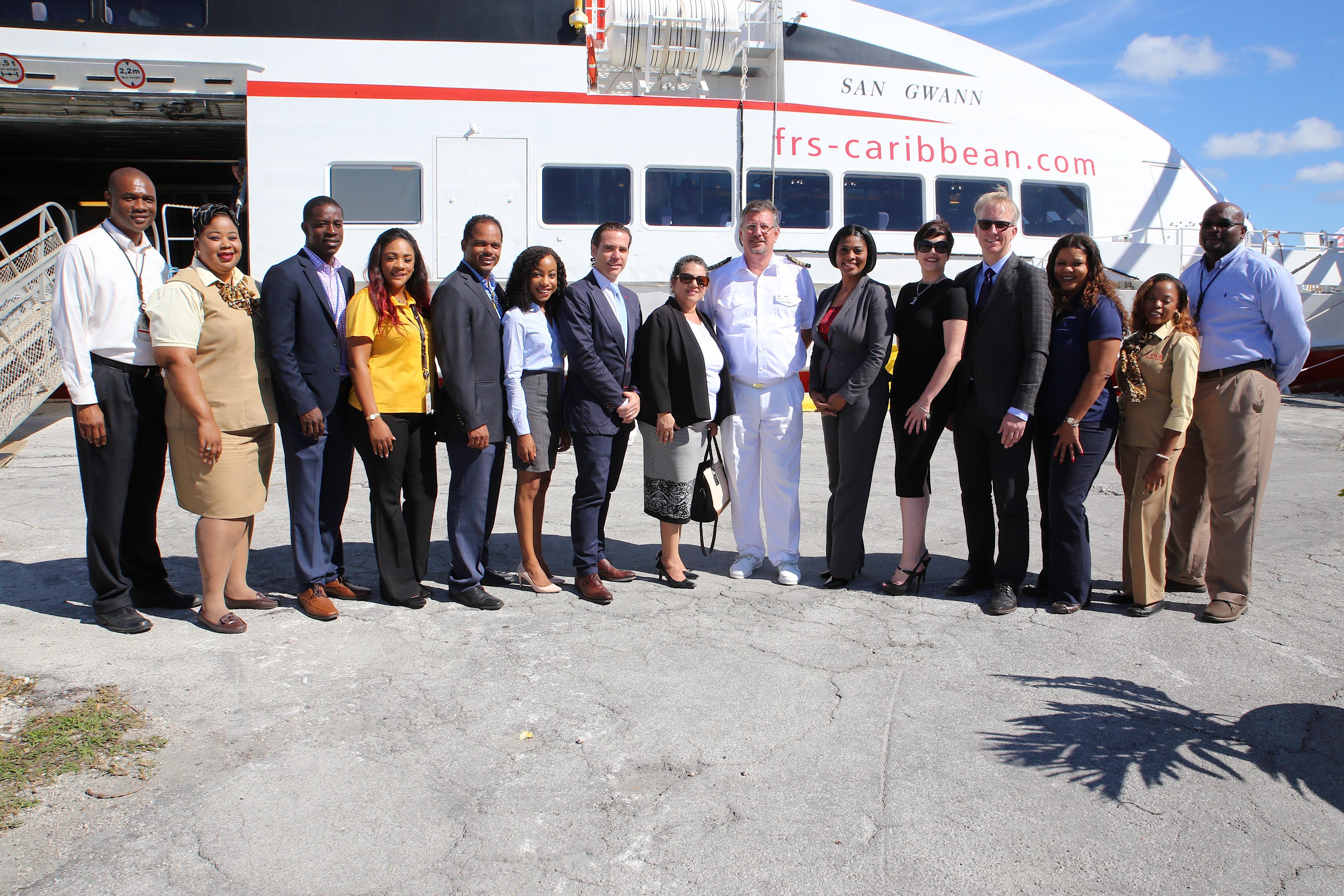 Representatives from the Ministry of Tourism & Aviation and Parliamentary Secretary for Communications and Information in the Office of the Prime Minister, Pakesia Parker-Edgecombe,  Member of Parliament for West Grand Bahama and Bimini, welcomed FRS Caribbean CEO David Gudgel and Captain Miho Domacin to Grand Bahama Island, during an Inaugural Plaque Exchange and Vessel Tour Ceremony on Thursday, November 9, 2017.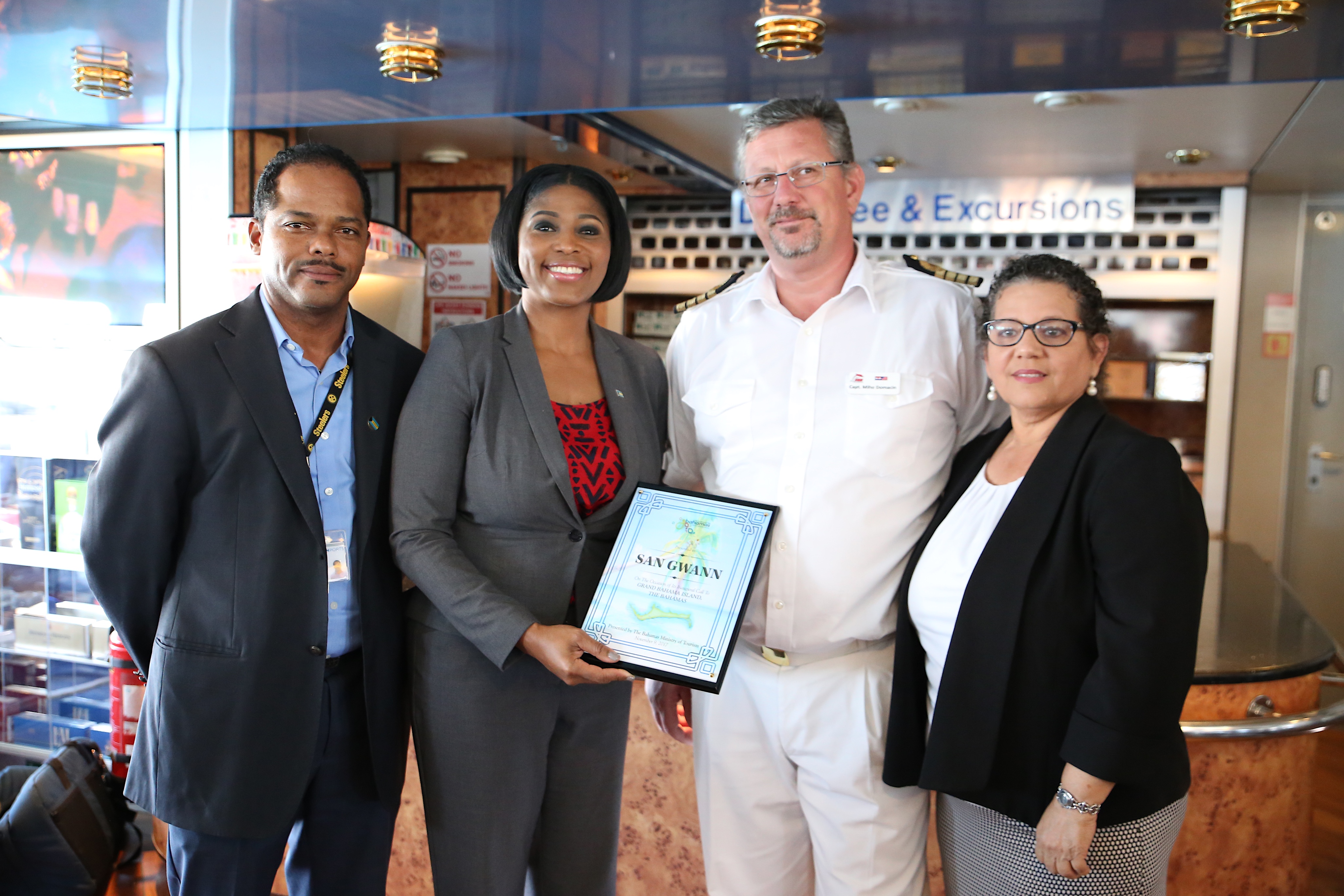 With ferry services in Europe, North Africa, the Middle East and North America, the German-based company currently provides additional service to Bimini, Bahamas out of the Port of Miami, Florida.  However, after it's inaugural visit, the company will now offer services three times a week to Grand Bahama Island.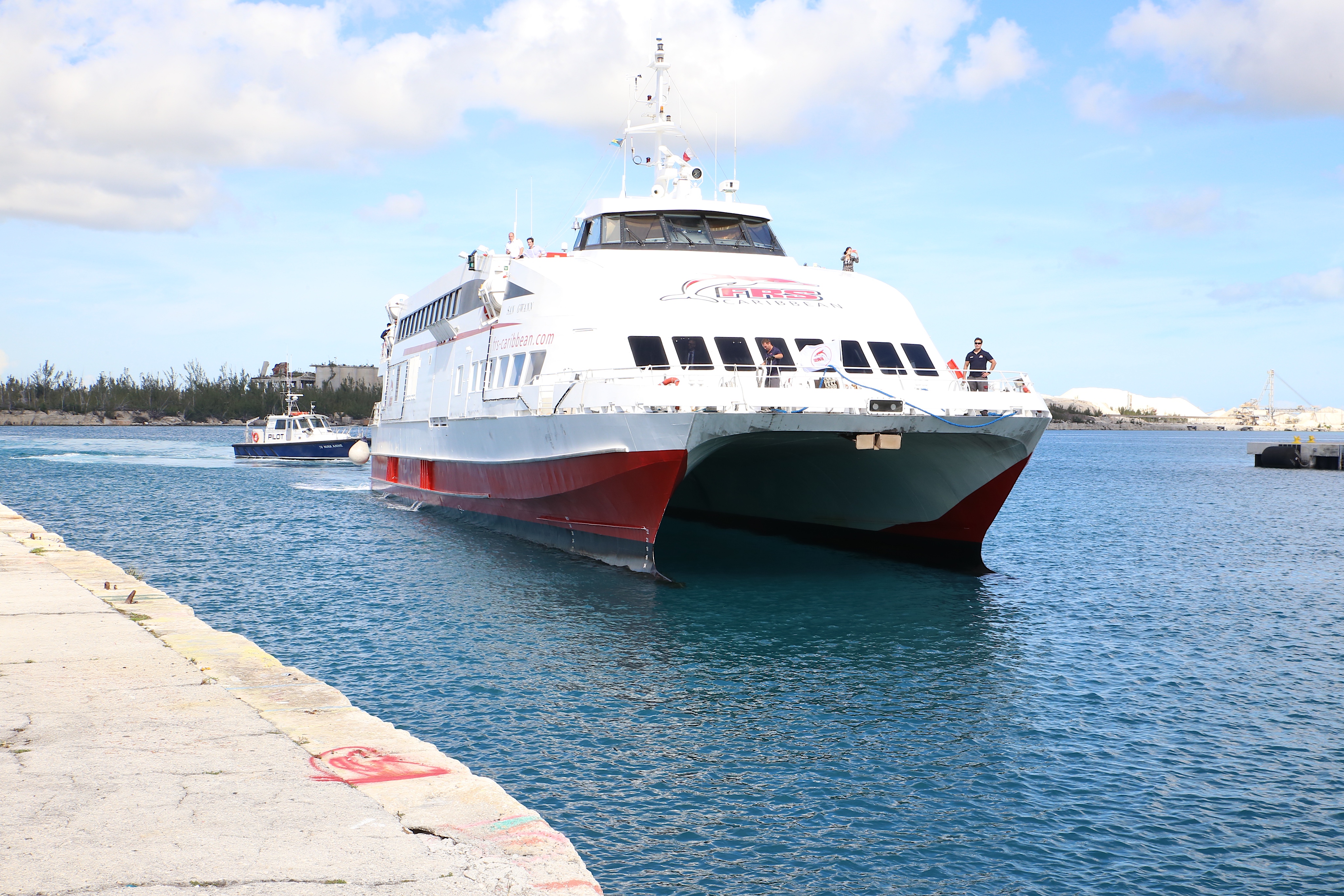 As Grand Bahama Island has suffered from numerous hurricanes, Parker-Edgecombe along with Freeport Harbour Port Director, Orlando Forbes and Ministry of Tourism executives Sandra Russell, General Manager, Human Resources and Nuvolari Chotoosingh, Manager, Niche Markets, expressed genuine excitement with the vessel's expansion of service offerings from the Port of Miami.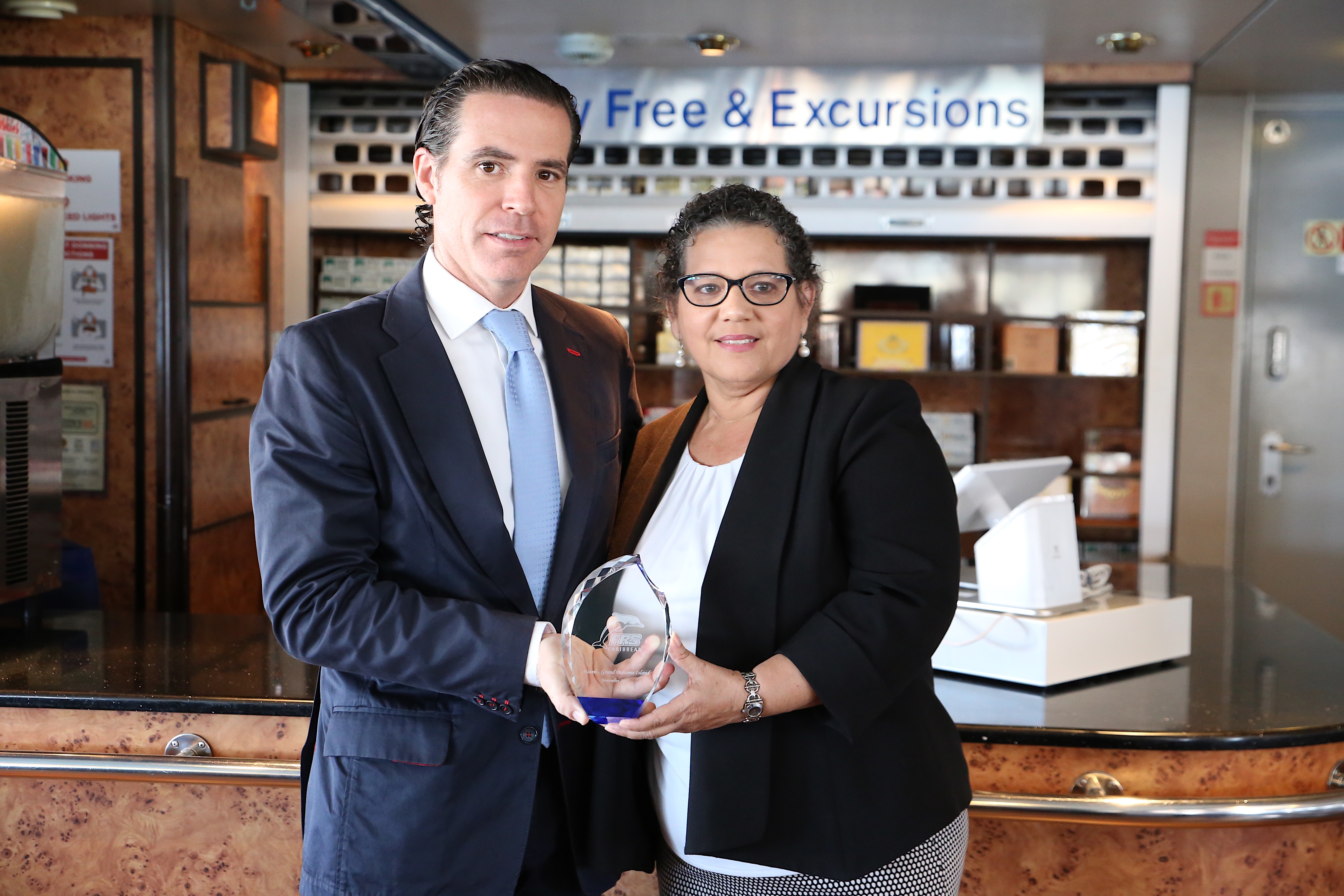 Parker- Edgecombe noted that "We are indeed appreciative of your expressed confidence in both our economy and country... to be honest, while I am pleased to see you offering services three times a week to (Grand Bahama), I look forward to the day when that will be a daily service."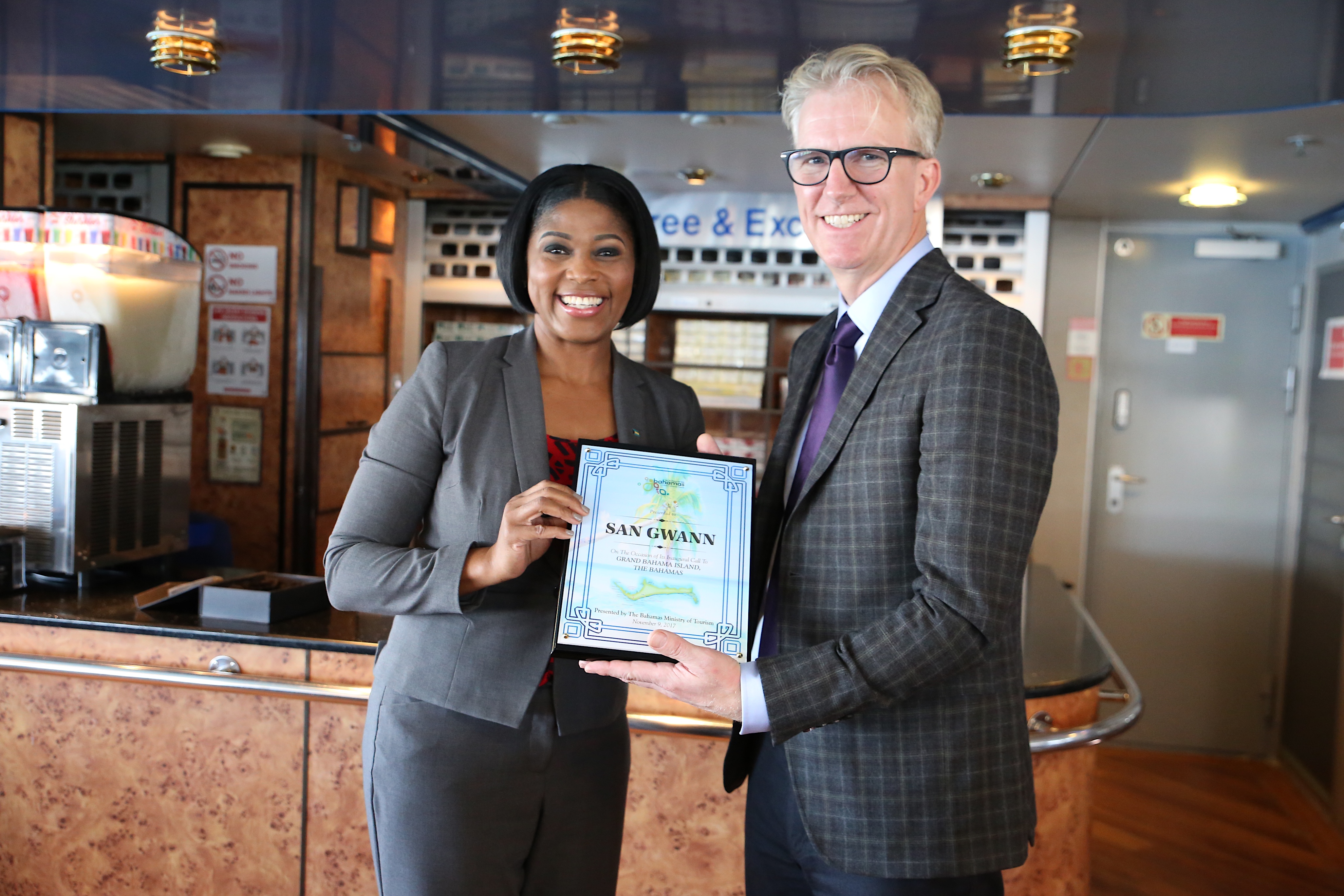 The Ministry of Tourism & Aviation would like to thank David Gudgel, Captain Domacin, Hernan Calvo, Ileana Prado and other senior executives from FRS Caribbean for adding Grand Bahama Island to the list of travel destinations and look forward to the continued growth of the maritime industry.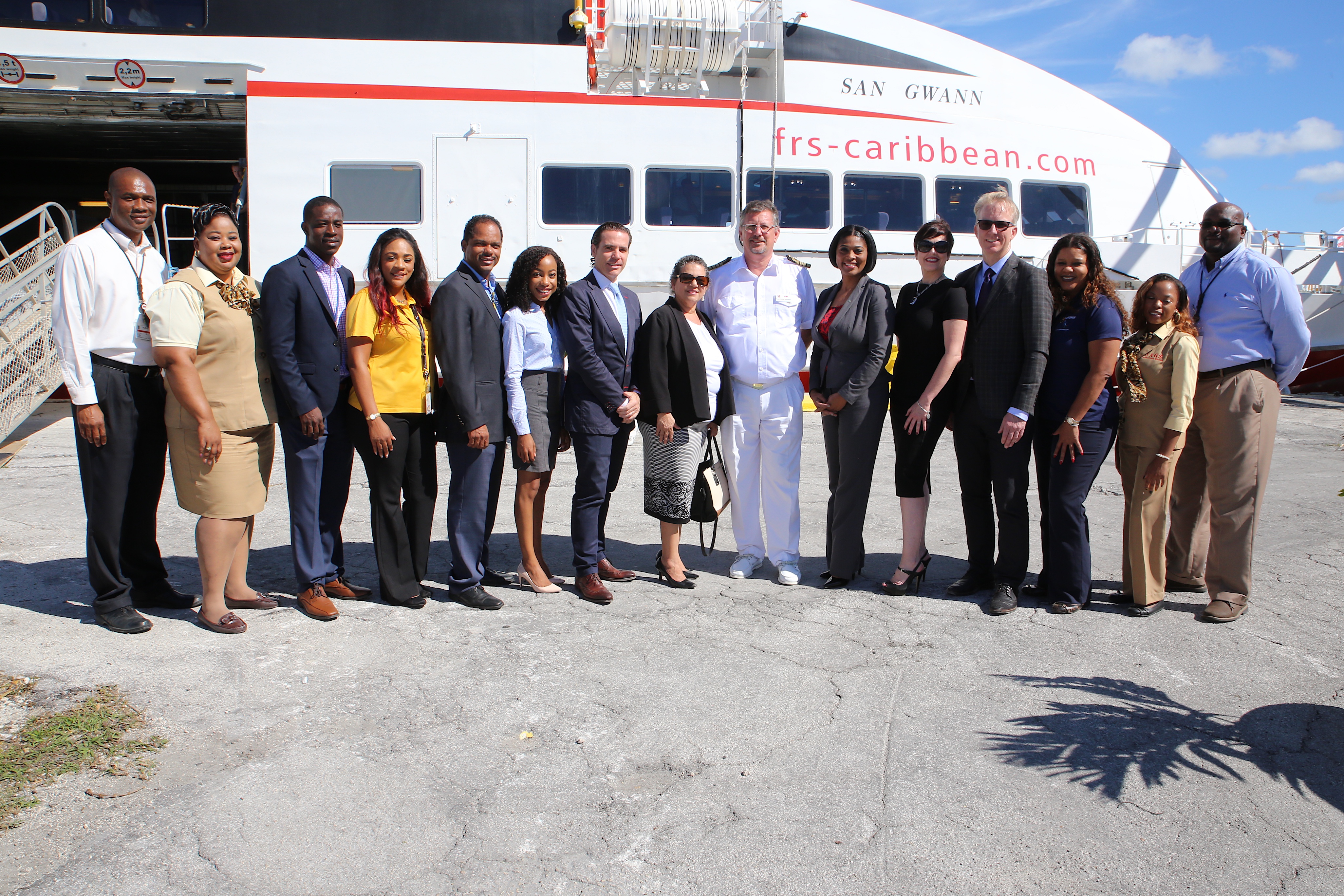 Photos:Lisa Davis (BIS)