Back to top
Cast of NBC's Today Show agrees that "It's better in The Bahamas"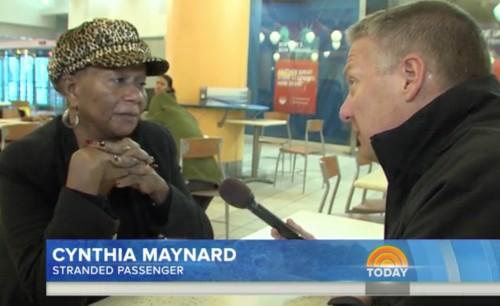 Millions of US viewers are probably wishing they were in The Bahamas this week, thanks to a plug from cast members of the popular NBC morning show The Today Show.
On Wednesday, January 28th, Today Show hosts Willie Geist and Savannah Guthrie agreed that The Bahamas is the place to be during a winter storm.
"Boy Tom The Bahamas sound pretty good right about now," said Geist as his co-hosts nodded in agreement.
It all started when NBC reporter Tom Costello interviewed Bahamian Cynthia Maynard, one of many passengers who were stranded at LaGuardia Airport in New York for two days due to severe winter weather. More than 7,500 flights were cancelled throughout the United States as blizzards pounded the North East.
During her interview that aired live on NBC, Maynard let the world know that she was ready to get home because she was tired of the snow, and because it's better in The Bahamas.
"The quote that 'It's better in The Bahamas' has really proven to be true. I can testify to that," said Maynard after experiencing a frigid winter in New York City.
The winter storm brought with it heavy snow, high winds, and storm surges in some US States, resulting in people being snowed in and cities being shut down, and even evacuated. A snow emergency was declared in Philadelphia, and residents in Massachusetts were warned to stay indoors.
Ending his live report from La Guardia Airport, Costello said, "This week it really may be better in The Bahamas. Isn't it always better in The Bahamas?"
To watch the full interview visit:
http://www.nbcnews.com/storyline/blizzard-15/blizzard-2015-airlines-scramble-get-back-schedule-after-storm-n295096