Blackbeard's Revenge Creates New Sailing Experience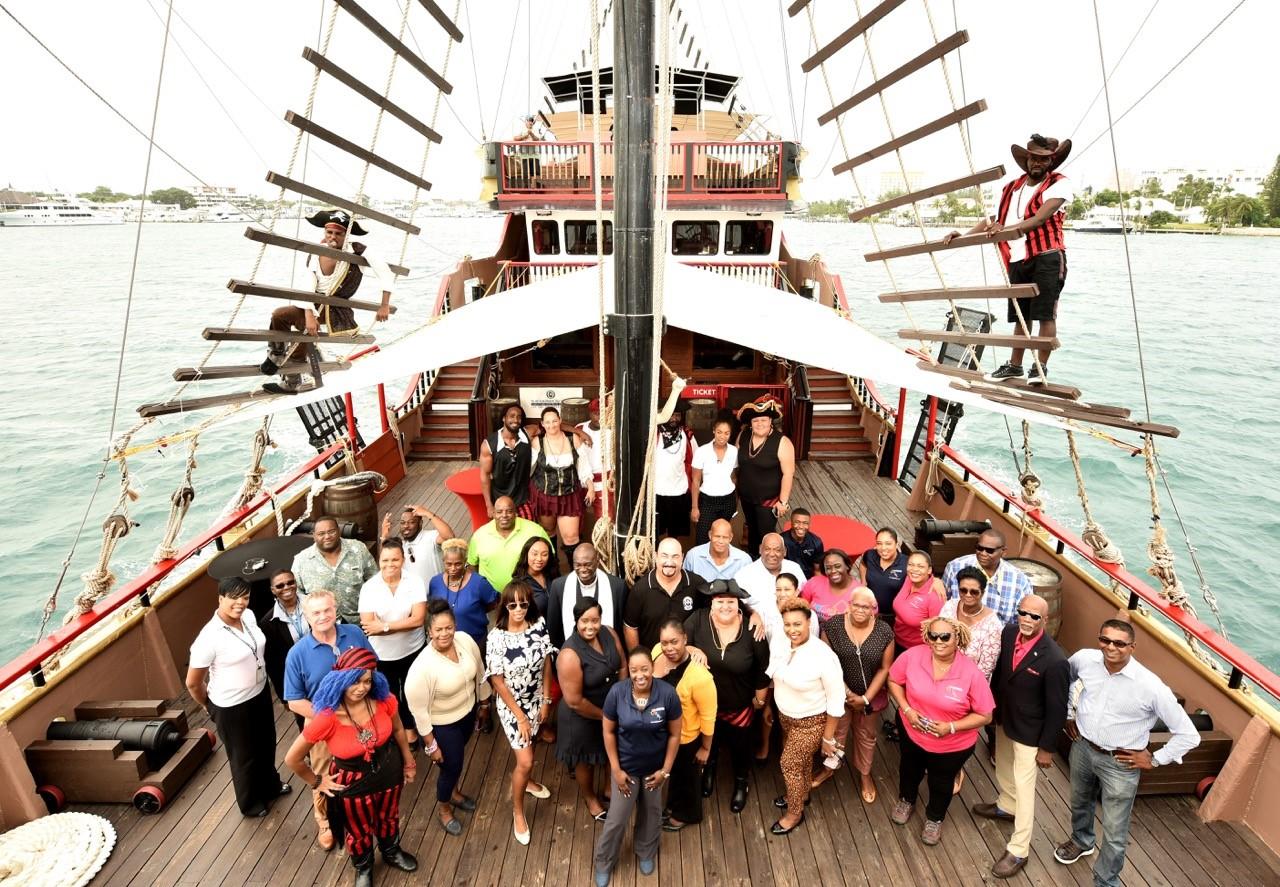 If you're looking to create some treasured memories on the seas where swashbuckling pirates once roamed, then Blackbeard's Revenge is certainly a ship you'd want to jump aboard.
The ship's namesake Edward Teach or Blackbeard is considered one of the most infamous pirates in history. Like many pirates in the 17th century, Blackbeard made his home in New Providence to escape the law as he roamed, plundering throughout the West Indies. 
Entrepreneur Anthony Knowles searched the world to find a boat that would mirror the spirit of plundering pirates, while giving a warm atmosphere for visitors of all ages – only to find it right in The Islands Of The Bahamas.
It took two years for the ship to set sail. Decorated with antiques and treasures from the piracy era like cannons, bottles and trinkets from wreckages and treasure chests that are 300 years old, Blackbeard's Revenge gives visitors a peek into what it was like to be a pirate through humorous skits and colorful pirate characters.
Once aboard, you're immediately recruited as part of the crew and have access to three decks while touring Nassau Harbour, Paradise Island and Montagu Bay for an hour and 15 minutes.
While viewing a gorgeous sunset, visitors have the option of having a three-course meal, as they enjoy a cultural show featuring local musicians.
For those who want to enjoy libations, there are two bars.
"People love looking at the boat," Mr. Knowles said. "They take pictures and when they get on board it is even more fascinating because it puts you in awe. It's more than just a ride on a boat, you get to sail through history. It truly is a great experience." 
 Mr. Knowles said while Blackbeard's Revenge is quite the bounty, Pirate's Revenge – its parent company - hopes to add more ships to its fleet to give visitors an authentic pirate experience in The Islands Of The Bahamas.
 "Ideally, we would like to purchase another pirate ship that we can use to stage a battle on Montagu Bay.  We will let our visitors decide on the name of the next ship, which we hope can sail to Exuma. The idea is to keep the spirit of piracy alive in The Bahamas because without it, where would we be today?" he said.
 For more information on Blackbeard's Revenge, visit its website at www.Blackbeardsrevenge.com.