Bahamian Students To Attend Caribbean Students Colloquium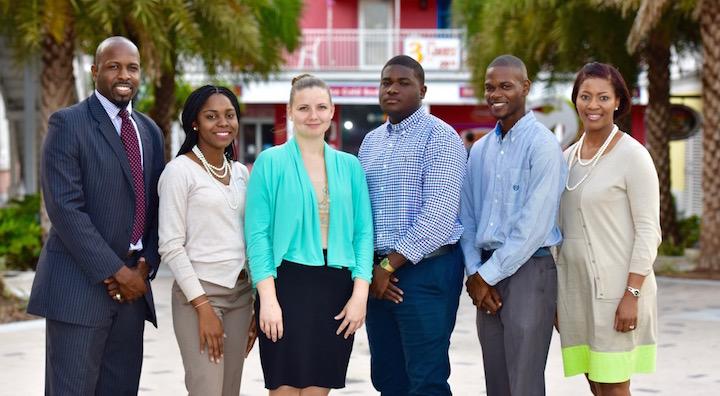 The Ministry of Tourism is proudly sponsoring a delegation of college students to compete in the 2016 Caribbean Students Colloquium during Caribbean Week in New York, June 1-4, 2016.
The College of the Bahamas (COB) is one of four teams consisting of college and university students that will be competing in the Caribbean Students Colloquium.
The Students Colloquium, a forum designed to engage the future leaders of the Caribbean in tourism related activities began in 2011 and since then has been inviting students from various colleges and universities across the Caribbean and the United States to be involved in the implementation of sustainable initiatives. 
Teams are required to register one team of up to four students, indicate its intention to compete and submit a business plan to contend for participation in the colloquium.
Team Bahamas was successful in its bid and as a result has been invited to present in New York and compete against other finalists. Professor Ruth Gardiner will lead the team along with two coaches from the Ministry of Tourism, Ian Ferguson and Samantha Cartwright. The team consists of two former Jr. Ministers of Tourism and other COB students: Travis Robinson, Kendall Sands, Iant'a Stubbs and Keri Cartwright. Also traveling with the team is Junior Minister of Tourism, Gabriele Josephs.
Each team will creatively present on one of the following topics: a healthy demand for intimate lodging, generating significant business with intra-Caribbean travel and staycations or agritourism and rural communities in the Caribbean.
Samantha Cartwright, Sr. Executive of Tourism Cadet/Schools Unit in the Ministry of Tourism said the team is coming together and will be prepared for the competition.
"We are all in preparation mode and are excited by the way the pieces are coming together. We are receiving assistance of our Audiovisual and Graphics Department to get their presentations ready for June 1st," Cartwright said. 
The Bahamas has participated in the Students Colloquium for four years within the past five years, placing second and third in the competition.