Back to top
The Bahamas Ministry of Tourism, Investments & Aviation 'Bringing The Bahamas to You' Campaign Heads to Canada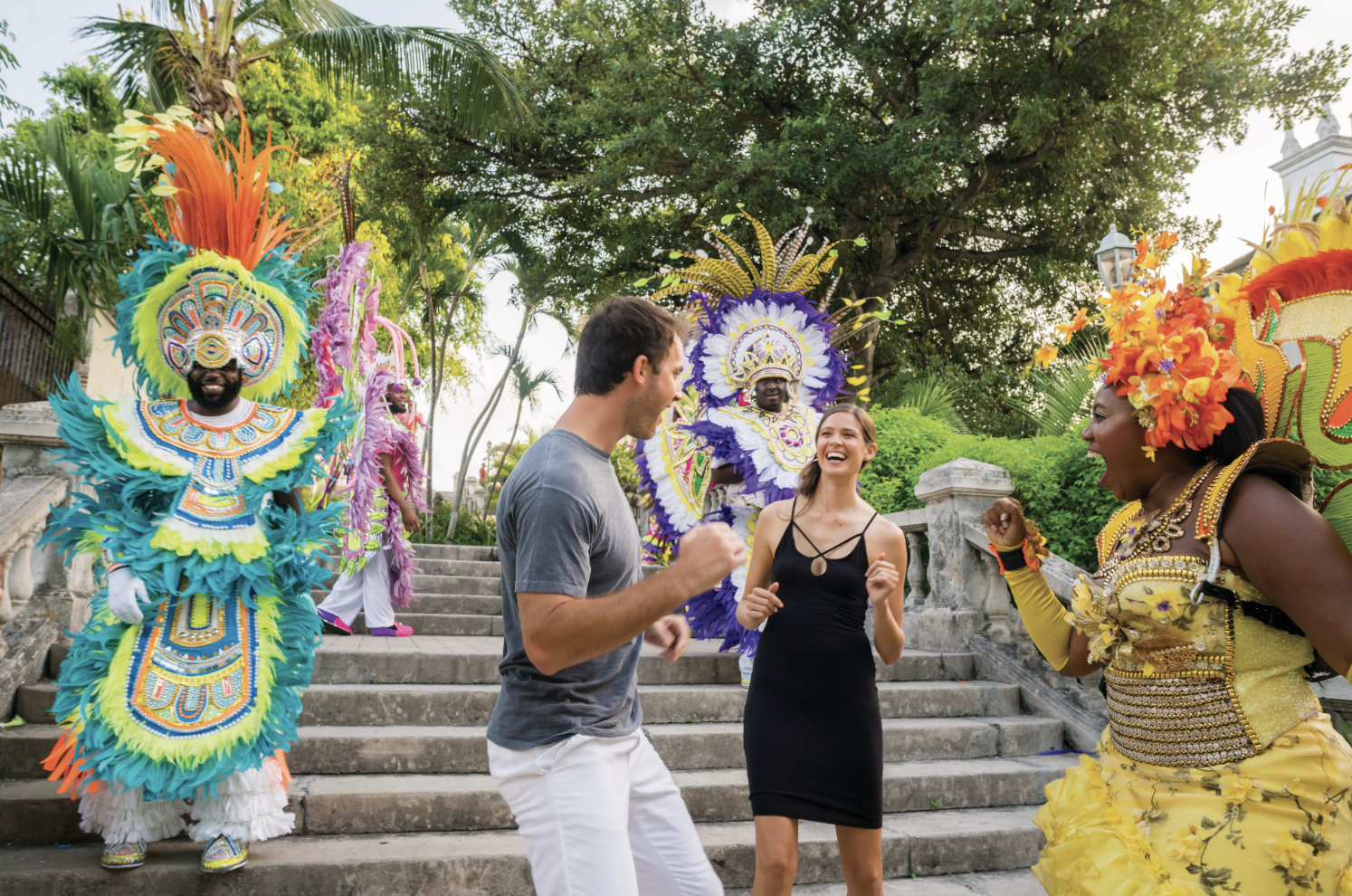 NASSAU, Bahamas, 28 Oct. 2022 – The Bahamas Ministry of Tourism, Investments & Aviation (BMOTIA) will continue its successful series of Global Sales and Marketing Missions with back-to-back events in Canada beginning on Monday, 31 October, in Calgary, heading to Toronto for two days, 1 – 2 Nov. and concluding on Thursday, 3 Nov. in Montreal. These events, intended to solidify relationships with tourism partners and boost visitor arrivals in the area, come before the commencement of winter travel and the start of direct flights from Toronto and Montreal to Grand Bahama Island.
The Bahamian delegation - comprised of senior tourism officials, Bahamian hotel partners, sales and trade representatives and destination representatives - will participate in a lineup of events that will include meetings with key stakeholders and media from across the Canadian tourism industry. The Honourable I. Chester Cooper, Deputy Prime Minister (DPM) and Minister of Tourism, Investments & Aviation will lead the Missions in Toronto and Montreal where he will be the featured speaker. Guests will get a taste of Bahamian culture at these cross-country events. The delegation will highlight The Bahamas' steadily growing tourism numbers, plans for future growth and innovation, the beauty and appeal of its 16 islands and the many reasons why The Bahamas continues to be a sought-after destination for Canadians.
"The ease of travel to The Bahamas from Calgary, Toronto and Montreal make the destination easily accessible for Canadian travellers," said Latia Duncombe, Acting Director General, Bahamas Ministry of Tourism, Investments & Aviation. "We're looking forward to ensuring that media, travel agents, industry stakeholders and the Canadian consumer are aware of the many options there are for direct flights to destinations throughout The Islands of The Bahamas including new direct flights from Toronto and Montreal to Grand Bahama Island starting 17 Dec. 2022."
The BMOTIA will also be heading to Atlanta, Georgia; Houston & Dallas Texas; & Los Angeles California in the future.
Once the Missions to the major travel hubs across the U.S. and Canada have been wrapped up, the BMOTIA delegation will visit Latin America and Europe to bring a taste of The Bahamas directly to key international markets across the globe to inspire travel to the destination.
###
ABOUT THE BAHAMAS
The Bahamas has over 700 islands and cays, as well as 16 unique island destinations. Located only 50 miles off the coast of Florida, it offers a quick and easy way for travellers to escape their everyday. The island nation also boasts world-class fishing, diving, boating and thousands of miles of the Earth's most spectacular beaches for families, couples and adventurers to explore. See why It's Better in The Bahamas at www.bahamas.com or on Facebook, YouTube or Instagram.
PRESS INQUIRIES
Anita Johnson-Patty
Director, Global Communications
Bahamas Ministry of Tourism, Investments & Aviation
ajohnson@bahamas.com
Nancy Drolet/Nicola Blazier
Jesson + Co. Communications
ndrolet@jessonco.com
nblazier@jessonco.com